Content Creators Guide to Holiday Self Care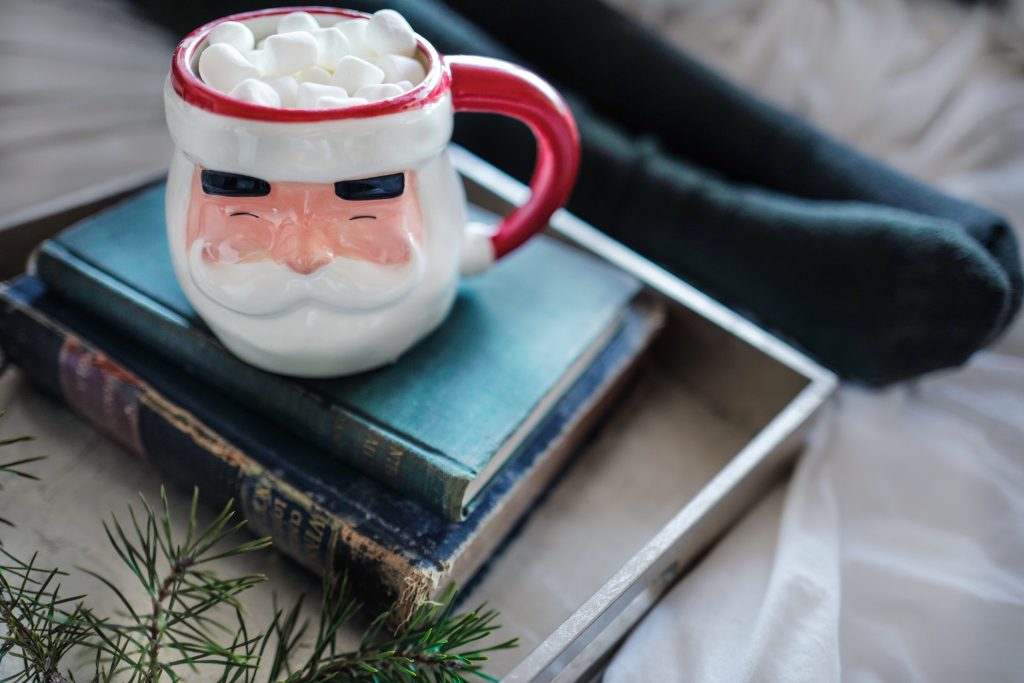 Christmas is only seven days away. Have you finished your Christmas shopping? Neither have I!
But I've got a couple of ideas on what I'm going to give for my content creator friends or if you need help with ideas on what to give your family and friends, here is a Christmas gift guide.

The holiday season can be such a busy time what with so many parties to go to, potluck meals to prepare and gifts to shop.
Add to that the time you'll be creating content for your blog or YouTube channel, how the heck will you check your sanity in check?

To my fellow creators, prioritise yourself during this holiday season because you deserve a break.
You do!
And don't you dare feel guilty about taking a proper break.
Your creative soul will thank you for the time off and you'll come back yearning to get back to creating after your much-needed rest.
So what can you do for some holiday self-care?
Plan your content ahead
To be able to take a real break, you'll have to make sure that you have all your content in order.
That means writing or shooting everything in advance so that you can enjoy your break without worrying about writing your next blog post of the week.

One of my favorite ways to do this is by plotting my blog post ideas in a content calendar to help me fight the dreaded blank page.
When I know what I'll be writing about for my next post, it's much easier to get started.
Before, I'd find myself stressing over what content to publish next that I'd end up procrastinating and choosing to watch K-drama instead.

What you can then do is to work on the remaining content for the time you'll be taking off and schedule your social media posts.
For example, I'm taking the next two weeks off from publishing my weekly blog posts, so I want to make sure I've finished all my pending blog posts.
If you want to roll out content whilst you're taking a break, work on it in advance.
The beauty of scheduling is that while new content is rolling out, you can take your break.

Take time out
Now that you've scheduled your content, it's time to take a break.
Like I mentioned before, take a whole day off whether that's to do nothing (you don't have to feel guilty about this!) or a fun activity you'll be putting off for ages because it's unproductive.
Maybe that's video games or The Sims! For me, it's the latter.

Your mind needs the rest from the constant "go-go-go" state you've been in.
Slow it down.
Put your phone and gadgets away. Lay on your bed and spend five minutes being in the now.
Notice how you feel after.

Do a digital detox
Even the best content creators and successful bloggers need a break from social media to clear their heads and reignite that spark of excitement to get back to creating.
If you really can't take days worth of a digital detox because of your day job, why not try one day or a couple of hours off?

When I feel super stressed or overwhelmed with everything, I like to shut off my phone and turn off the internet.
This gives me peace knowing that my time is solely mine, and I don't have to worry about anything else.

If you're up for it, why not do a gadget detox?
Step away from your laptop, cell phone and tablet.
Find a piece of paper and doodle or find a coloring book and enjoy it.

Start a daily gratitude journal
One of the most life-changing books I've read is The Magic by Rhonda Byrne because it gives you daily actionable steps to incorporate gratitude into your life.
The first time I finished the 30-day challenge, I felt content, free and happy.
It was as if I had let go of the things that were holding me back and I felt as if only good things were coming.
Even the way I handled challenges were different. They didn't faze me as much as they used to.
This daily gratitude practice is something I'm constantly trying to inject back into my life.
This year has been one of the most challenging to date, so I knew that practicing gratitude would help me feel better.

You can start by finding an old notebook and write down at least five things you are grateful for at the start of the day.
Don't forget to include why you're grateful for that thing.
End your day as well with gratitude and think back to what events during the day made you happy.
Eat healthy during holiday parties
I don't mean for you to trade your favorite side dish for a carrot stick.
Be aware of the choices on the buffet table.
Practice balance.
Don't overeat or indulge in too many sweets that you'll later regret or make you feel sluggish.

If you see your favorite cake, enjoy a reasonable sliced portion instead of binging.
If you want to take it a step further, make an effort to add more vegetables to your other meals.
I've tried going cold turkey when it comes to eating healthy and it never stuck because it felt like I was punishing myself or depriving myself of food that makes my soul happy.
Practice meditation
Mediate even for a minute each day. Yes, just one minute!
Back when I was taking the VIP class of Arriane Serafico's Braver Goals, I shared that one of the goals I wanted to automate was meditation, but was struggling even to consistently do it for a week.
She then suggested meditating for a minute a day so that it was easier to commit to, and it was!
I was able to achieve 1-month of daily meditation practice because of this.
PIN THIS!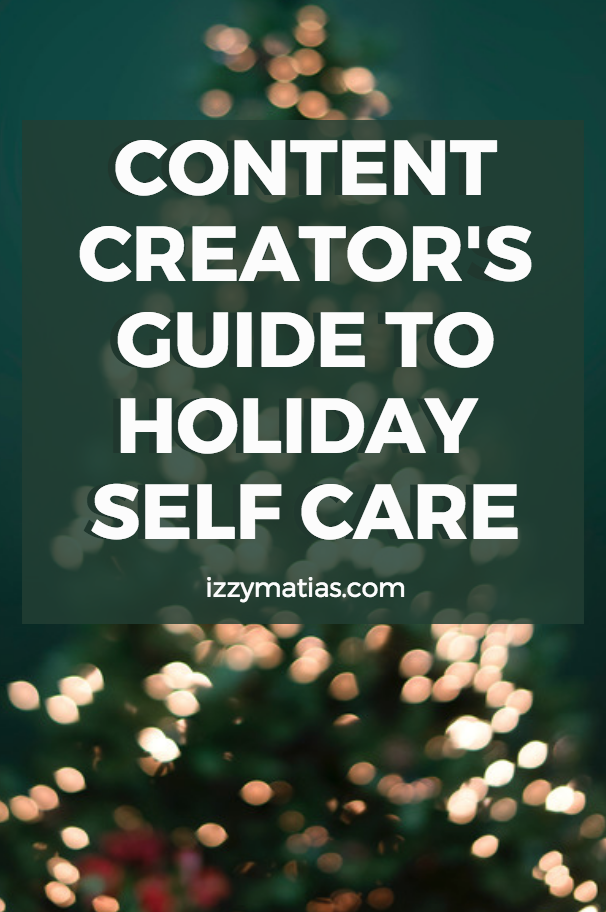 Read a book
So what do you do when you have a lot of free time while on your digital detox?
Read a book of course!
You can stick to your favorite genre, but if you want to keep on learning, why not pick up a book that helps you become a content creator.
Currently on my to-read list is Meera Kothan's The One Hour Content Plan and Garrett Moon's 10x Marketing Formula: Your Blueprint for Creating 'Competition-Free Content' That Stands Out and Gets Results.
Create for fun
Fall back in love with the joy of creating without the pressure of having to share your work online.
Draw for fun even if you're not an artist.
Try a creative craft project you've been wanting to try but were hesitant to because you're not a craftsperson.
Now's the time especially while you're on your digital detox.

Writing this post makes me excited for my upcoming two-week break.
I'll be using my time away from the Internet to plan out my content calendar of 2019.
I'm geeking over the editorial calendar template I've created and can't wait to dive into my brainstorming sessions.
How are you planning to practice self-care this holiday season? Let me know in the comments below 🙂