A Content Calendar: The One Thing That Will Help You With Consistency
AD – Own Advertising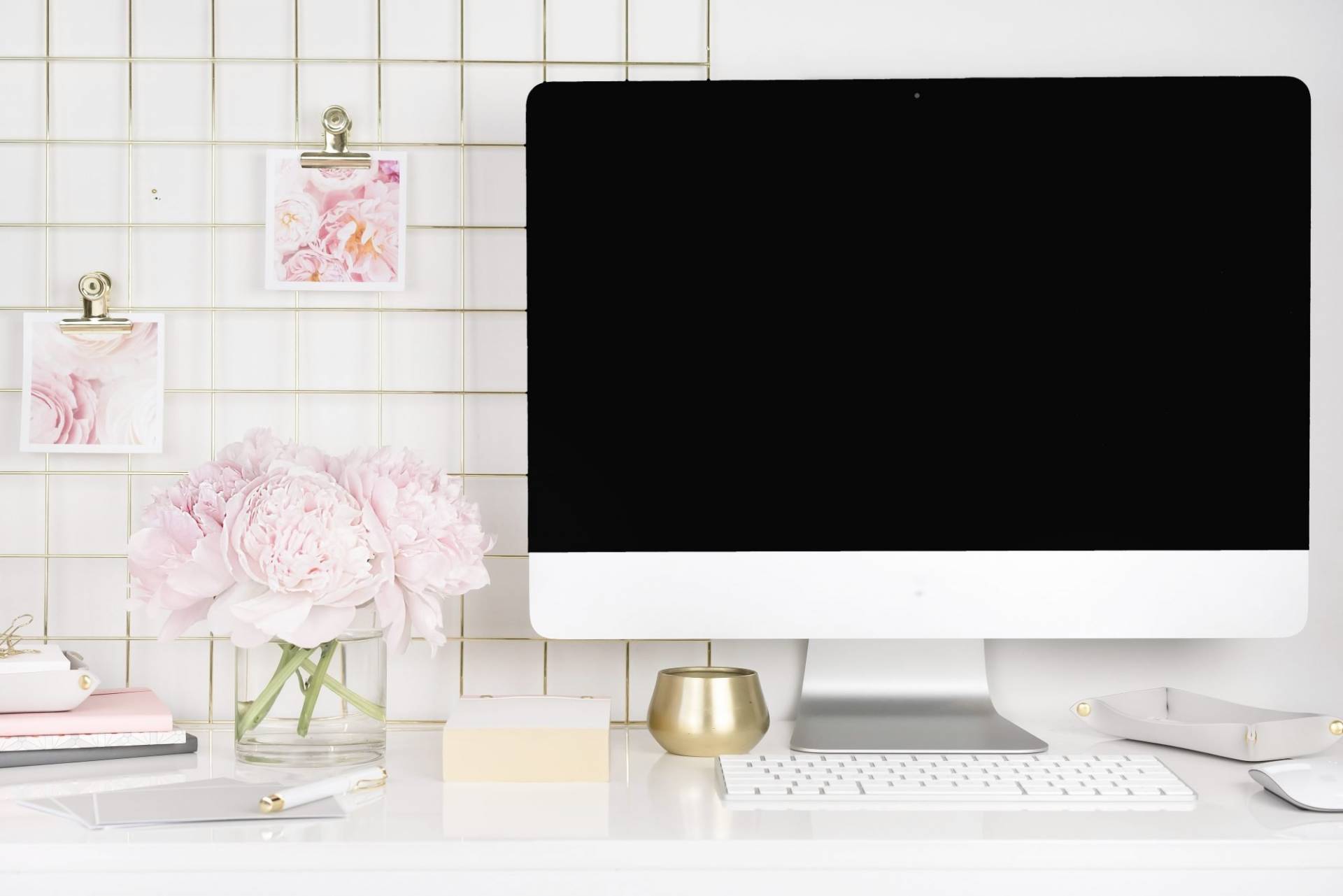 It's no secret that consistency is a crucial factor in any blogger's success. 
And having a content calendar is the one thing that will help you become consistent.
I bet you've heard the advice "to be consistent" like a broken record. 
Why is that so?
It's because you can't post and ghost then expect your blog to explode. 
Consistency helps you build that know, like and trust factor with your community.
And if you want to start making money with your blog, it's crucial to establish that trust with your community. 
Now I'm not saying you have to update your blog daily as that may be too much work for you in the beginning. 
It's about finding that optimal schedule that aligns with what you can commit to. 
An optimal publishing schedule is an element of a content strategy–one of the things you need to be consistent and grow your blog. 
You need to experiment and decide on your publishing schedule, but the most essential part is to plan ahead. 
Too busy to read the whole post? Pin this for later!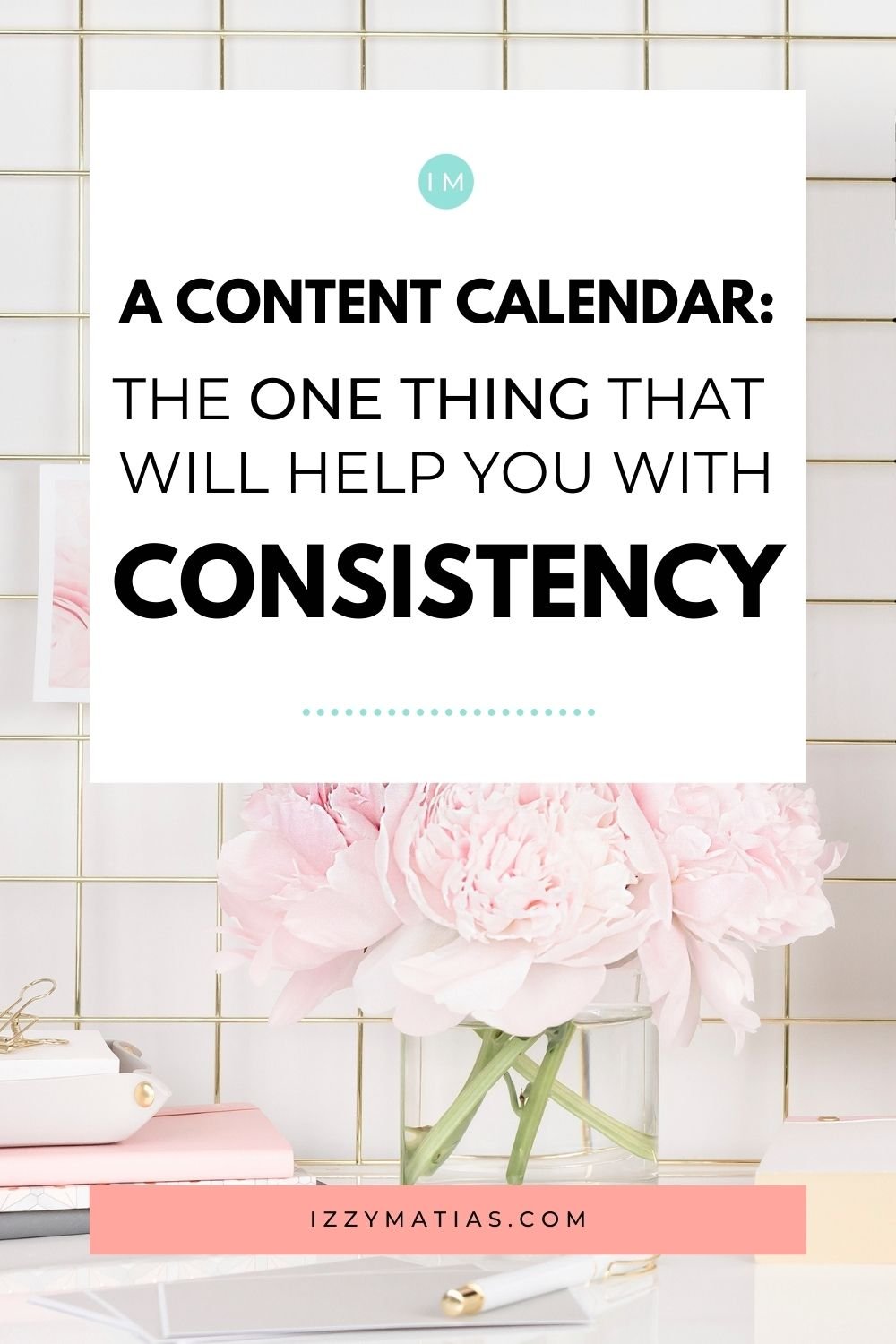 How Planning Ahead Helps You With Consistency 
Imagine you want to make $1000 a month with your blog. 
So you decide to post frequently because after all, that's what so many people online have been saying: be active, post often, and be consistent. 
But if you post, post, post without a plan, are you really capturing the right traffic and nurturing your relationship with your community to prepare them for the sale? 
Or are you posting just so you can say that you're frequently posting?
It's not enough to post for the sake of posting.
You have to put out strategic content. 
That starts with having a plan. 
How can you hope to achieve those $1000 months if you post on a whim with no plan, purpose or strategy in place? 
Besides, posting for the sake of posting is a sure way to burn out, especially when you don't see the results you've been working towards. 
So how does planning ahead fit into this? 
I've mentioned that the secret to consistency is to plan ahead. 
Here's an example of why planning ahead will help you.
Let's say that to achieve a $1000 income month, you want to launch an online course that will help busy entrepreneurs build a healthy lifestyle through 30-minute easy, nutritious meals. 
But you can't just launch and expect people to buy if they don't know anything about your course and if they're not ready to buy.
So you choose a launch date, the target number of enrollees to hit your $1,000 income goal, and then work backwards. 
Once you have your chosen dates, you plot this out in your content calendar. 
You plot out how many days you'll be talking about the problem that this course will solve to your community before introducing the solution, which is your course. 
You have to warm up your community so that they know that you'll be releasing something and what exactly it is and who your course is for. 
Since you know your timeline and publishing schedule, you then create blog posts and social media content in line with your course. 
For example, your first post could be talking about the problems that busy entrepreneurs experience when building a healthy lifestyle. 
Then the next post could introduce the solution to this, which would then segway into introducing your online course. 
Of course, you'll also create a whole marketing plan that will help you launch your course and make those sales. 
You can even create an evergreen sales funnel–I'll talk about this at a later blog post–to automate your process.
It's about taking your community on a journey so that they go from being aware of the problem to being ready to purchase your product. 
You have a plan in place, you create your content and schedule it in advance. 
And that's an example of how planning ahead helps you hit your goals and be consistent. 
Once you decide to start planning ahead, the next step is to choose which tool you'll use to plan ahead. 
While many planning tools can help you be consistent, what changed the game for me was when I started using a content calendar, specifically this content calendar.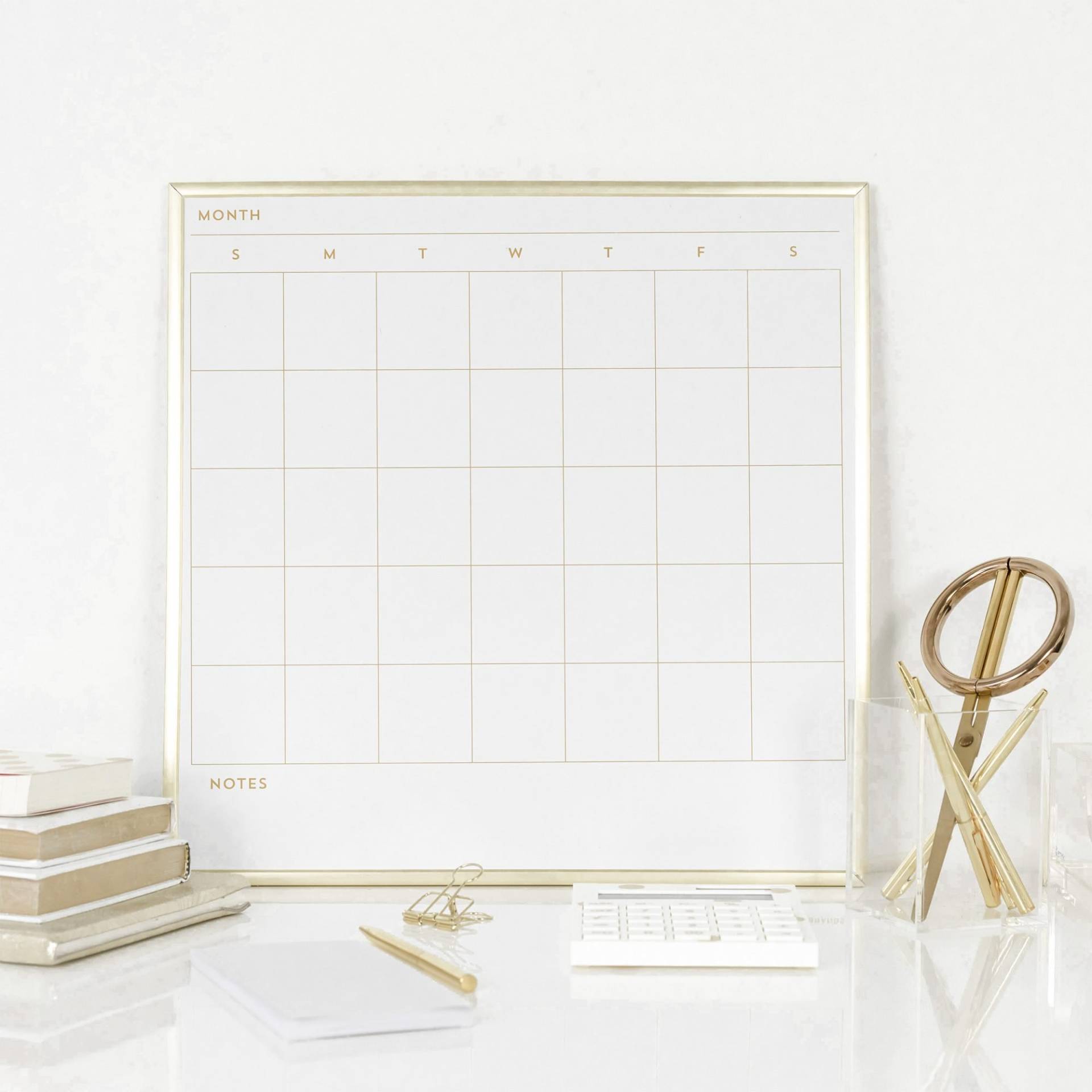 What is a Content Calendar and How Does it Help?
Simply put, a content calendar is a place where you track and plot out what content you'll be publishing and when. 
However, that doesn't mean that a content calendar is purely a calendar. 
This content calendar has bonus sheets and tracking files that help you have all your blog and content information in one place. 
Others also call or know a content calendar as an editorial calendar. 
The most significant benefit of having a content calendar is consistency. 
Speaking of benefits, let's go into the other benefits.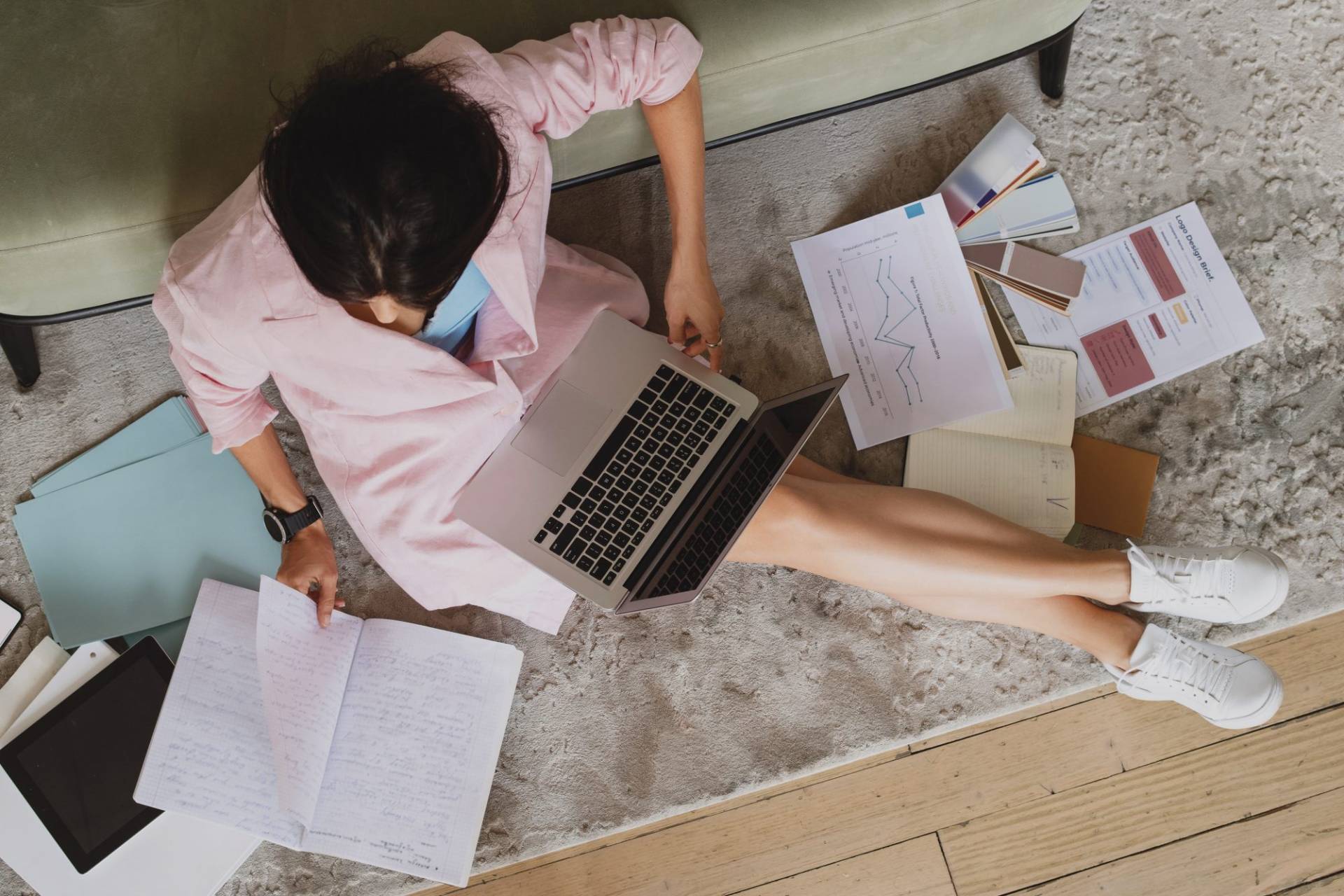 The Benefits of Using a Content Calendar 
Aside from consistency, here are the benefits of using a content calendar: 
Accountability 
When you write down your goals and content schedule, it serves as a reminder that you have things you need to accomplish. 
And in this sense, it'll help you be more accountable because you know you have specific dates to work towards. 
Deadlines 
When you write your publish dates for blog topics in your calendar, you are also giving yourself a deadline to work with. 
Deadlines give you a sense of urgency, so you prioritize working on your content. 
Because without deadlines, you'll take your time and write whenever you want to. 
Organization  
With a content calendar, you get an overview of your monthly, quarterly and yearly content plan. 
It's one place where you can not only brainstorm your content ideas but schedule your posts. 
And if your calendar contains a sheet with all your content ideas and research–or a content bank–like in this calendar, it'll keep all your information organized in one place. 
Strategic Content
Planning ahead using your content calendar not only helps you stay consistent but allows you to plan your content in a strategic way. 
This goes back to my example of launching a course. 
In the weeks leading up to your course launch, your blog posts and social media content are all related to your upcoming launch. 
How to Get Your Own Content Calendar
You can either make your own, purchase a physical planner or a digital one such as the Consistent Creator's Content Calendar. 
The Consistent Creator's Content Calendar
The Consistent Creator's Content Calendar is an editable content calendar template designed to help you manage your blog efficiently.
It aims to help make your content process easier and more organized.
Before I launched this blog, I decided I wanted to have a content calendar that would help me have a stellar content strategy in place. 
In my previous blogs, I had no content calendar in place and merely planned ahead by creating draft posts directly on WordPress with a target post date in mind. 
If I wanted to become a better blogger, it was time to get serious about being consistent and planning ahead. 
And that's how the Consistent Creator's Content Calendar was born. 
I created a calendar on my Google Drive using Google Sheets to create not just monthly spreads, but I wanted it to be one place for all things blogging & business. 
While most content calendars contain monthly and/or yearly spreads, I wanted this calendar to have other tracking sheets.  
These sheets include a content bank, pain points tracker and even social media content tracker. 
That way I wouldn't have to open multiple files or forget which specific file I'd saved my ideas to.
Having a content calendar proved useful, especially in terms of consistency. 
I was able to stick to my publishing schedule even when I was working a 9-5 while building this blogging business. 
And today, I'm a full-time blogger.
Consistent Creator's Content Calendar Features
The calendar contains 12 sheets which are as follows: 
Start Here 
Instructions on how to use the template
Content Strategy  
A place to list all your content platforms and your content schedule
A Year in Goals 
A place where you can write your goals in detail
Stats  
Track your statistics of all your platforms
Monthly Calendar Template 
A fillable sheet where you input your blog posts as well as other content you will be publishing on other platforms
Pain Points 
List down all your audience pain points here to gather content ideas
Post Ideas 
An area to brainstorm all your post ideas based on the Pain Points sheet
Investment Tracker 
A place to track your blog profit and expenses
Blogging Task List 
List all your blogging tasks per week and track your progress
Pinterest Pins Tracking Sheet 
A sheet to track the pins you've created for each blog post and a master file of your description & keywords to use for a specific post
Twitter Tracking Sheet 
A sheet to house all your scheduled tweets as well as any Twitter Retweet accounts
Instagram Hashtag Sheet 
Organize your Instagram hashtags & their hashtag groups
How Can You Get One? 
You can purchase a copy for only $15 here.