Helping content creators start a blog and build it into creative business 
You're a creative soul who wants to take charge of your life.
You enjoy creating content and sharing it with others.
You're curious and multi-passionate.
However, there are times you feel stuck.
You know that you want to live a life where you get to be creative because of your blog. 
You value self-care and personal growth.
Most of all, you want to have total freedom to do whatever you want.
And that freedom is because of your blog–your creative business. 
You envision your life to look like this:
You wake up feeling energized and excited to jump out of bed to crush your goals. 
You can explore the world while you build your blog and creative business.
You call yourself a full-time blogger, content creator and creative entrepreneur.
Are you ready to make that into your reality?
About Izzy Matias
Hi, I'm Izzy and I help content creators start a blog and build it into a creative business so that they can travel whenever. 
I am a blogger and creative entrepreneur from Southeast Asia. 
I'm happy when I'm travelling, watching a concert and being creative. That's me in Amsterdam a few years ago.
I had just finished a Creative Writing course at The University of Oxford and travelled around Europe for a few weeks. 
When I came back from that trip, I realised I wanted a life where I had complete freedom of my time, so that I could travel whenever without worrying about my next paycheck.
Since then, I've been on a journey to make that a reality and this 2020, I became a full-time blogger. 
I started my first blog over a decade ago as a hobby. 
I love to write, so sharing my work online was just another form of self-expression. 
Whether it's blogging or working on a novel, really, I wanted to create a career that involves writing.
A few years since starting my first blog on Livejournal, I realized that blogging was way more than just a hobby. 
It was something that people made money from! 
That was a lightbulb moment for me. 
People used their blogs to earn passive income, which means you earn money even when you're sleeping or travelling–if you do it right.
I wanted to learn as much as I could about this kind of lifestyle that allows you to be creative through content creation and lets you travel the world. 
And so I spent hours and hours learning about blogging and how people made money online. 
I invested in online courses, coaches, and even participated in different challenges. 
I never stop learning because this industry is ever-growing. I genuinely love learning about these topics and enjoy sharing what I learn.
I'm here to help you build your blog and creative biz so that you can live that creative life you've been longing for. 
Come join my community of creative souls who never stop learning, never stop pursuing what excites them and gives their life purpose. ✨
PRESS FEATURES
The Radiant CEO Magazine, April 2021 Cover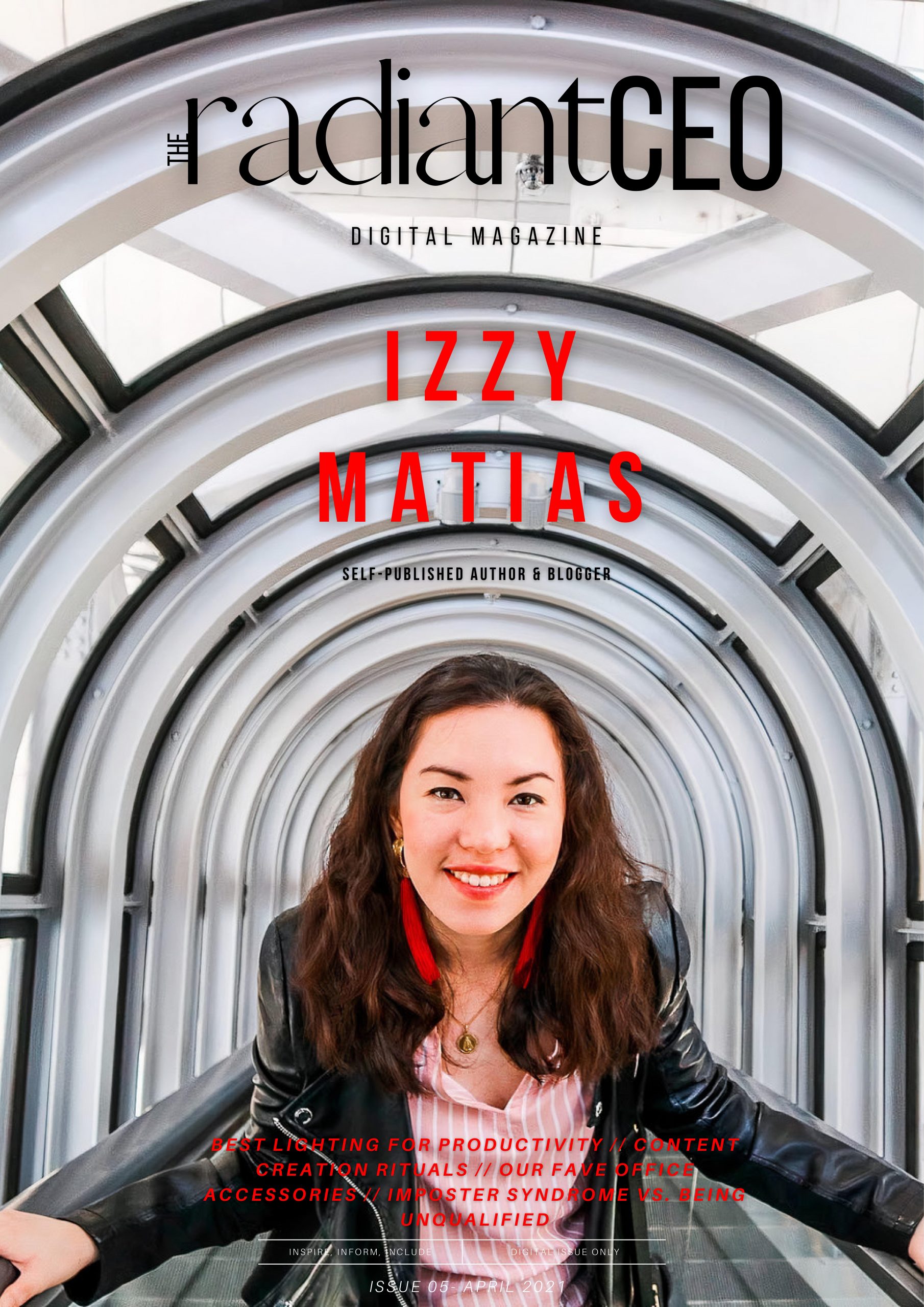 START HERE: 
If you're a new blogger or want to start a blog:
How to Be a Successful Content Creator & Start a Blog
The Benefits of Having a Self-Hosted WordPress Blog
How to Make Money Blogging
Blogging Tools and Resources I Use to Grow My Blog
How to Make Money Online Through Affiliate Marketing (For Beginners)

If you've been blogging for a while, but need help with growing it & turning it into a profitable blog:
Blogging Tools and Resources I Use to Grow My Blog
How to Make Your Blog Look Professional
Is Starting a Creative Business with Your Blog Right For You?
Why Your Blog isn't Getting any views and how to fix it
Best Blog Opportunities that Helped Me Go Full Time
SHOP