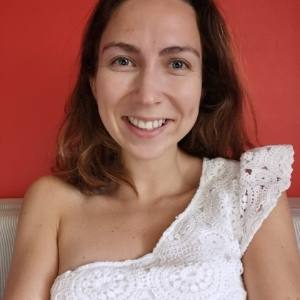 "I already had a domain and a blog but I really need more insights and help about monetizing my blog. Izzy audit is very detailed. She gave me some tips to give my blog a better look, know how to get people to download my free opt-in and have a clear idea on how to write blog posts in a strategic way. She also makes you think about social network strategy and give you ideas on how to monetize your blog. Whatever is your challenge, feel free to ask Izzy. It helped me a lot."
– Lea Di Centa

"Izzy put together a most rigorous and complete assessment of my travel website, Découvrir La Vie, for which I am very grateful.
It was brilliant to get an in-depth perspective on my project and from the points that were being raised, it was evident to me that Izzy had spent real time deliberating and analysing.
The thing I liked most about the audit is the practicality. Each section had many actionable steps (which I have already begun working on just a few days after the audit)."
-Saxon Bosworth

"II booked a blog audit with Izzy Matias and it was one of the best investments I made! Her review was thorough and helped me see plenty of ways to improve and streamline my blog.
Izzy's blog audit is an investment worth making for your blog!"
-Shirsha of SageandBloom.co