How to Start An Arts & Crafts Business From Home
AD – Paid Guest Post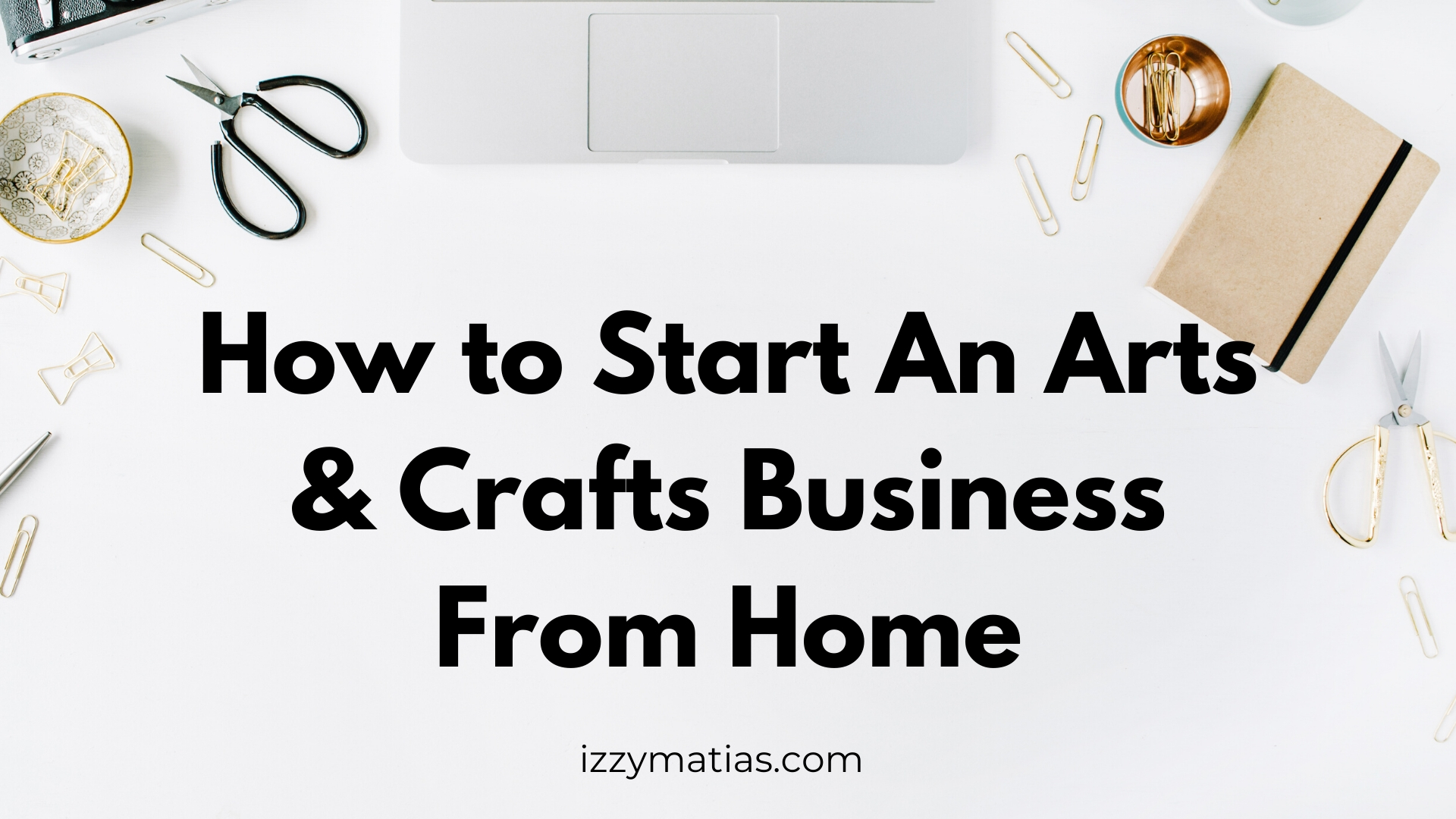 Are you a content creator who spends countless hours scrolling through Etsy or Pinterest admiring the incredible items that people create?
If you enjoy arts & crafts, why not start an online business? 
In fact, one of the ways you can make money with your blog is through selling physical products such as crafts.
It's never too late to get crafty and make art that you can sell.
It's a great way to make money from home while keeping you productive.
Before you jump into your creative business and start selling crafts, here are tips to help you set up your biz.
Do Market Research
While you will have friends and family who will support you, you must do market research so you can create the right products for your target buyers.
Think about how much people usually spend on the items that you're creating.
You can base this on what's already out there that's similar. 
Find a balance between items that are popular and how you can differentiate your art so that you stand out.
Spend some time looking online, reading through related publications, and talking to others within the industry.
Name Your New Business
If you're planning on using a different name aside from yours, make sure to check which names are still available, easy to spell and remember.
If you need more tips on deciding on a brand name, read this guide here.
Gather Materials
Next, you need to gather all of the materials you'll need for your business.
This could be thread, fabric, wood, and will depend on what you're planning on crafting.
When selecting materials, ensure that they are of high quality.
There are plenty of arts and crafts material suppliers out there to choose from. 
Create a Blog
Once you have your craft materials, it's time to start a blog.
You'll want to make sure that the website design is fully functional, attractive, and easily accessible.
Your blog must have an efficient and secure payment portal.
For it to rank on search engines, you'll want to learn more about SEO so that your business can be found easily.
Highlight your products on the homepage of your blog and use high-quality images.
Don't forget to ensure that your blog is legally protected, meaning you have a Privacy Policy, Disclaimer, Disclosure and Terms & Conditions.
Aside from publishing your products, you'll want to grow your blog through content marketing and publishing blog posts that promote your products.
Promote Your Business
When your blog is up, it's time to promote your business.
You can do this by using a variety of methods, including print advertising, attending local fairs (when they are being organised again) and through social media.
The latter tends to be a more efficient way of marketing a new business as it will allow you to access a broader demographic.
You can run ads on Facebook or Instagram to drive traffic to your blog.
Consider The Packaging
Before you send out your items to customers, you need to think about what packaging you'll use and how you'll ship them.
No matter what you're creating, you might want to consider investing in shipping supplies and creating an exciting unboxing experience through beautiful packaging.
And there you have it!
In summary, here are the steps on how you can start an arts & crafts business from home:
Do market research
Name your new business
Gather materials
Create a blog
Promote your business
Consider the packaging
Want to make money blogging?
Learn the essentials in building a profitable blog with an actionable, step-by-step framework. Get access to 17 lessons that show you how to set up a blog strategically and craft your blogging business plan with the How to Start a Money-Making Blog (Your Creative Business) online course.