How to Choose the Best Brand Name, Blog Host & Platform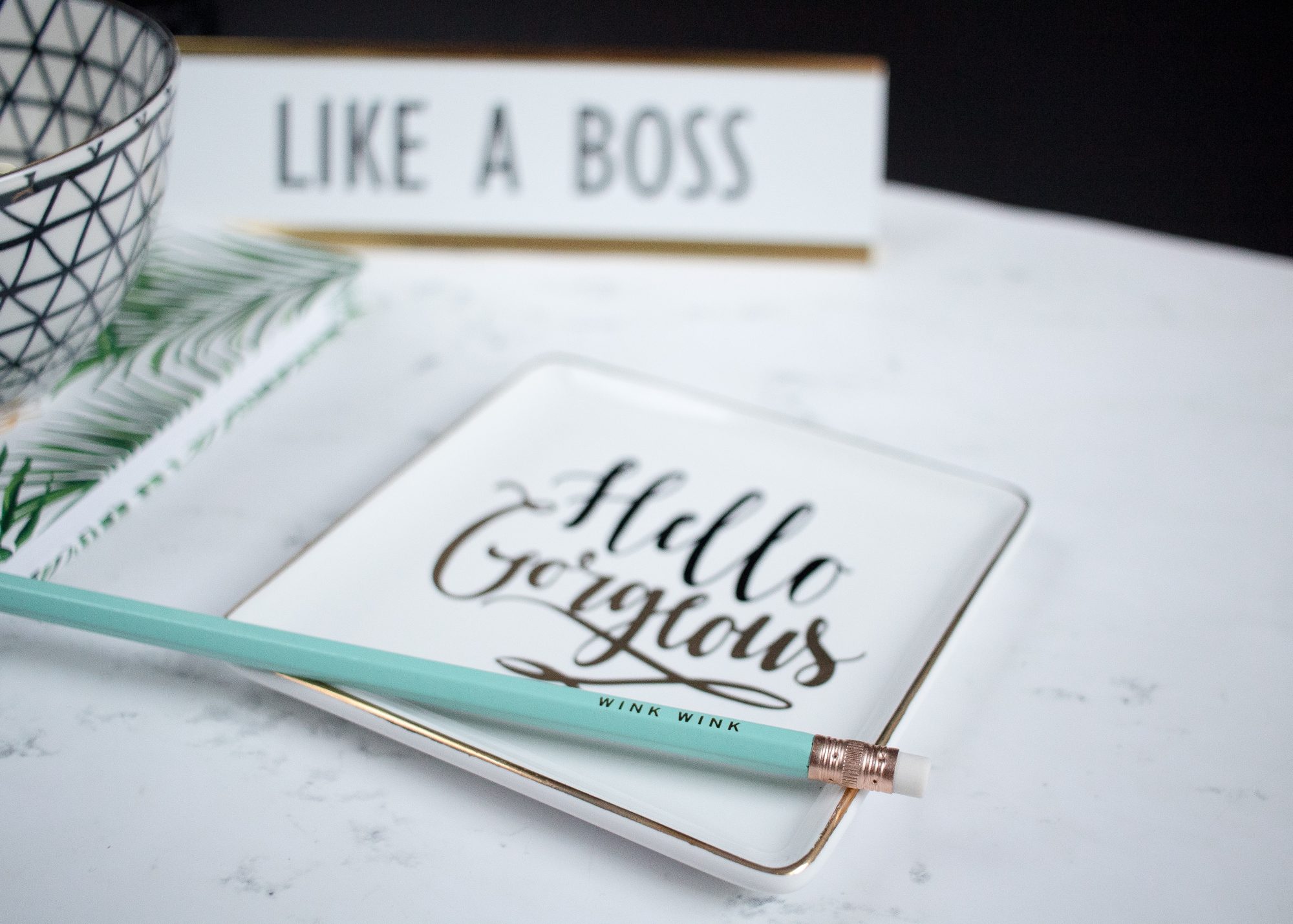 If you want your business to succeed, you have to have the right foundation and tools.
You can't expect stellar results if you're not willing to invest in tools that will help build your authority.
I mentioned a while back that there's a cost to set up your dream lifestyle.

In this section of the How to be a Successful Content Creator and Start a Blog Series, we delve into the topics choosing the best brand name, blogging host provider and blogging platform.
I'll be sharing with you my top tips to help you choose, but ultimately it's up to you to decide what's right for you.

How to Choose Your Brand Name

Your brand name–blog name or YouTube channel name–is one of the first things people will notice about you.
And that's why choosing your brand name can be a daunting task.
Of course, you want it to stand out and be a name worth remembering.
A name you can stick with long term.

It may take you days or weeks to come up with a name you love.
Don't overthink it and don't waste so much time on your brand name.
I've done this in the past and I always wish I'd started sooner.

For me, I spent extra time choosing a domain because my username on Facebook, Instagram, Twitter, and Pinterest was @izzmatias while my YouTube account was IzzyMatias.
Now I was tasked with deciding whether to choose izzmatias or izzymatias as my domain name.
In order not to get stuck and waste so much time, I created a pros and cons list.
If I could take the username of izzymatias across all platforms, I would.
Since it was already taken in some social networks, I'd be proactive about it and see it as an opportunity.
Instead of spending days unable to decide, I opened up a blank Word document and began my list.

Before you go ahead and decide on your final brand name, make sure it's available on all platforms.
Act fast and reserve them on all platforms you plan to use so that no one else takes it.

Brainstorm.
Go out and get inspired.
Make a pros and cons list if you can't decide among a number of names.
Ask your family or friends for help, but ultimately choose the name that that feels right to you.
A name that you can really connect to and feel that encompasses the brand you're building.

PIN THIS
How to Choose Which Blogging Platform is Right for You

There many blogging platforms for you to choose from, so how do you know what's the right one for you?
You've got platforms like Blogger, Blogspot, Squarespace, Tumblr, Wix, WordPress.com, and WordPress.org.
How on earth do you choose one?
This could be another roadblock that could leave you feeling overwhelmed and stuck.
It sure was one of the roadblocks I had encountered.

When you're starting out, you'll be tempted to go with a free blogging platform.
However, if you've got a business mindset, a free platform won't do.
Do you remember the social media site Multiply and how it shut down a couple of years ago?
If you didn't get a chance to save your files (I'm one of those who didn't), all your content on that platform was deleted when the site shut down.
Imagine if this happens to any of those platforms one day, all your hard work is gone.
It's so painful to think about.

With a self-hosted website, you're in charge of your data and your content. Be sure to always back up your site in case of anything.

Free blogging platforms can only get you so far.
They'll probably be able to meet your requirements for a while, but when you want to take your brand to the next level, you might need certain functionalities or WordPress plugins, then you'll have to upgrade.

For years I've been using a self-hosted WordPress platform.
This is not to be confused with WordPress.com.
With a self-hosted WordPress site, you have complete control over everything, meaning you have full ownership of your content plus it's a very powerful platform that allows you to really customise it the exact way you want to using plugins and themes.

Before launching this blog, I was contemplating on switching to Squarespace because I fell in love with its minimalist design for both its website themes and interface.
I also loved its drag and drop features.
It made me excited to create more content.
I'm a sucker for beautifully designed content and platforms.

In the end, I stuck to WordPress because a lot of top bloggers still recommend WordPress plus I want to keep my capital as low as possible.
Squarespace bills monthly and I wasn't ready for that kind of long-term investment.

Which Hosting Provider to Invest In

This is the part where I start to get a bit more technical. Before I go on, let me clarify what each term means:
Domain – your website address / the text in between "https://www." and ".com/.net/.co/etc" / or going back to our magazine analogy, the name of your magazine
Host – your host provider or where you're website is located or once again, going back to our magazine analogy, it's the paper you use when you print your magazine
Again, like blogging platforms, there are many hosting providers to choose from.
If you want a great and reliable website, then you've got to go with a great hosting provider who won't let you down.
I use SiteGround.
It's highly recommended by other top bloggers and they have great customer service.
Before jumping the wagon, I decided to test and see if they're support was as fast as people have said it was.
Indeed, I couldn't even walk a few steps away from my laptop without getting a notification that I'd been attended to about my query if they're hosting plan came with an SSL certificate.

Since I want my website to rank well on Google, be as safe and secure, I wanted to invest in an SSL certificate.
You know how some websites have "http" and then others have "https" in front of their domain name?
The latter means it has an SSL certificate, meaning if any of your readers enter sensitive information, that information is secure.
SiteGround's plans all come with a free SSL certificate, so I was thrilled about this.
If I encountered any problems or had any questions about my site, I had peace of mind that I'd get customer support fast.

Here are some of the reasons why I chose to invest in SiteGround:

They had a discount for first-time users
They have great customer support, 24/7
The package comes with a free security certificate (SSL certificate)

It's GDPR compliant (this is super important to me!)
I'm currently using their Startup plan, but once I hit more than 10k views on this site, I'll have to upgrade.
In the meantime, I'm super happy with my current plan.

Ready to proceed to the next part of the series? Continue the How to Be a Successful Content Creator and Start a Blog Series:

As with any dream or goal, the first step is to start.
I couldn't become a full-time blogger if I didn't start a blog.
People may even say that the market is too saturated now, but if it's something you really, truly want, then I say go for it.
There is always room for you and your voice.
However, I'm not telling you to quit your job to pursue this kind of lifestyle full-time if you're just starting out.
You have to take calculated risks.
Only you can tell what's best for you.
What I'm saying is don't go into this blindly.
Quitting one's job to pursue a passion is often romanticised, but let's be real here.
How can you focus on making that dream life happen if you're too worried or pressured about your next paycheck?
Or if you're hungry? 
It takes a lot of hard work, patience, perseverance, and preparation to be a successful content creator.
You don't want to be one of the thousands who start out hopeful and then abandon what you started because you're not getting results.
You have to be able to set up your blog strategically in order for it to get to where you want to be and for you to make money blogging.
And how to set up a blog strategically is exactly what I teach in my How to Start a Money-Making Blog (Your Creative Business) online course.
However, I'm giving you a taste of what you can expect inside the course with this How to Become a Successful Content Creator and Start a Blog series.

Here's what you can expect from this blog series:
PIN THIS!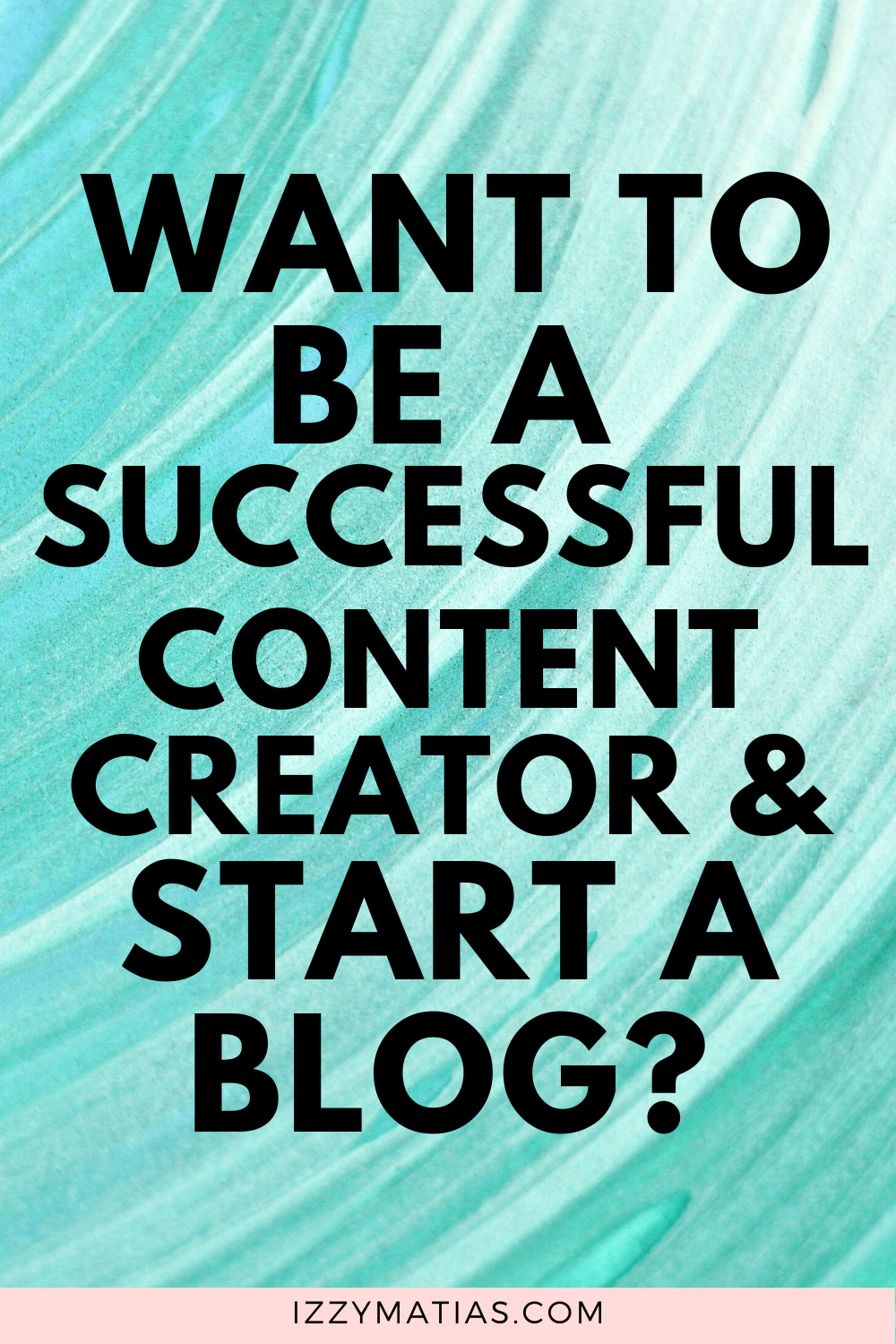 So while there are different types of content, the series will focus on starting a blog so that you can have an official headquarters for all the content you put out online.
But first things first…
Why Do You Want to Be a Content Creator and Start a Blog?

So you've been wanting to create a blog, but you're afraid of putting yourself out there.
You don't know how to start, so you tell yourself you'll do it tomorrow when you're feeling more prepared.
Or maybe, you've already taken those first steps, but you're overwhelmed.
You feel like you don't know if what you're doing is right.
I've been there.
Multiple times.
My first encounter with blogging was when I opened a LiveJournal account and blogged about the concerts as a way to remember my experience.
Then, I opened a Xanga account, where I allowed myself to explore creative writing. 
A few years later, after I finishing the first draft of one of my novels, I realized I wanted to earn money from writing.
If possible, I'd like to work in the music industry as a music journalist, so I opened a music blog as an online portfolio.
The magazine I wanted to intern for said that having a blog would help in the application process, so I opened my first WordPress blog.
Though I never did get that internship that blog then led me to work with amazing people in the local music scene.
I'd relaunched that music blog twice.
My last blog was another attempt at merging what I loved: music, writing, and travel.
Later on, I realised that I still really love those topics, but I just wasn't as passionate about going to a show every night nor did I have the energy to stay up that late for days in a row.
I just couldn't see myself creating that type of content every day for the rest of my life.
I felt like I wasn't making much of a difference.
It was hard letting go of music blogging even if I'd rebranded my blog as a travel blog for music lovers.
Once I made that decision to start over, I had to decide what was I going to do next.
I felt a little lost and stuck for a while not knowing what to do though I knew that I still wanted to blog.
I love blogging and learning about content creation.
I spend hours devouring lessons, videos, posts about how to become a better content creator.
I had to figure out why this was something I kept going back to.
This led me to launching this blog.
If there are thousands and thousands of content creators today, why do you want to become one?
Is it to express your creativity?
Establish a side-hustle?

To become a full-time blogger?

The way you approach content creation will depend on why you do it.
It may seem like it's all glitz and glamour especially when you see bloggers, vloggers and creative entrepreneurs getting paid to attend events or travel, take photos and share them on social media.
It looks easy.
It looks like they've got a perfect life.
But remember that everyone goes through ups and downs of life.
Social media just has a way of filtering the carefree moments.
Everyone has their off days. 
What you don't see are the years of hard work they put into building their career to be able to get to where they are.
It's not an easy path nor is it a fast lane to earning big bucks.
It's a huge, time-consuming (and at times exhausting) commitment. 
So ask yourself: what is your purpose behind content creation?
Start with your WHY.
For me, blogging started as a creative outlet, a way to document my life.
Later on, it became a chance to pursue a career that involved writing.
I'd come to realise that a blog is a lot like running an online magazine.
I was the editor-in-chief of my university publication for two years, so it made sense why I was drawn so much to this path.
Over the years of pursuing many blogs, I forgot why I started.
And when you forget why it's easy to get dissuaded.
It's easy to remember why you started and why you want this so badly.
The first thing I want you to do is to take a step back and truly evaluate why you want to be a content creator.
Take a piece of paper and write down all the reasons why you want to be a content creator. 
Get crystal clear on what it is that motivates you.
And then take action.
Here are a few questions that you can reflect on to help you uncover your WHY:
Why do I create content?
Why do I want to become a successful blogger?
What is my ultimate goal for my blog?
What does my ideal day look like and is content creation a big part of that?
Do I want to become a full-time blogger?
Do I want to earn money from blogging and/or content creation?
Ever since taking Arriane Serafico's classes, I've learned how important it is to figure out your motivation behind a project and remind yourself of it.
How important it is to take action every single day because you're guided by your "Why".
Once you've identified why you want to pursue this kind of lifestyle, stick that reason somewhere you can see it, so you remember why you started in the first place.
I have mine in my Notes folder on my phone, posted on the white metal frame in front of my desk and written in my notebook.
I need to be constantly reminded of this and that's why I've put up lots of reminders.
It helps me to stay focused and remember why what I'm doing is important to me especially on the days that are challenging. 

Ready to proceed to the next part of the series?
Continue the How to Be a Successful Content Creator and Start a Blog Series:

Need more help? Check out the How to Start a Money-Making Blog online course.
Join my content creator course, How to Start a Money-Making Blog (Your Creative Business ) and learn to set up a profitable blog.
Exclusive access to secret content
Get fun creator tips, k-content reviews and guides inside a supportive community called the Content Chest community.