A Peek Inside My Home Office
A peek inside my home office which is also located inside my room.
I've got two corners in my room where I work from—a desk and a table that I like to think of as a co-working spot.
Are you also someone who enjoys looking at others' office spaces and rooms for some interior design inspiration?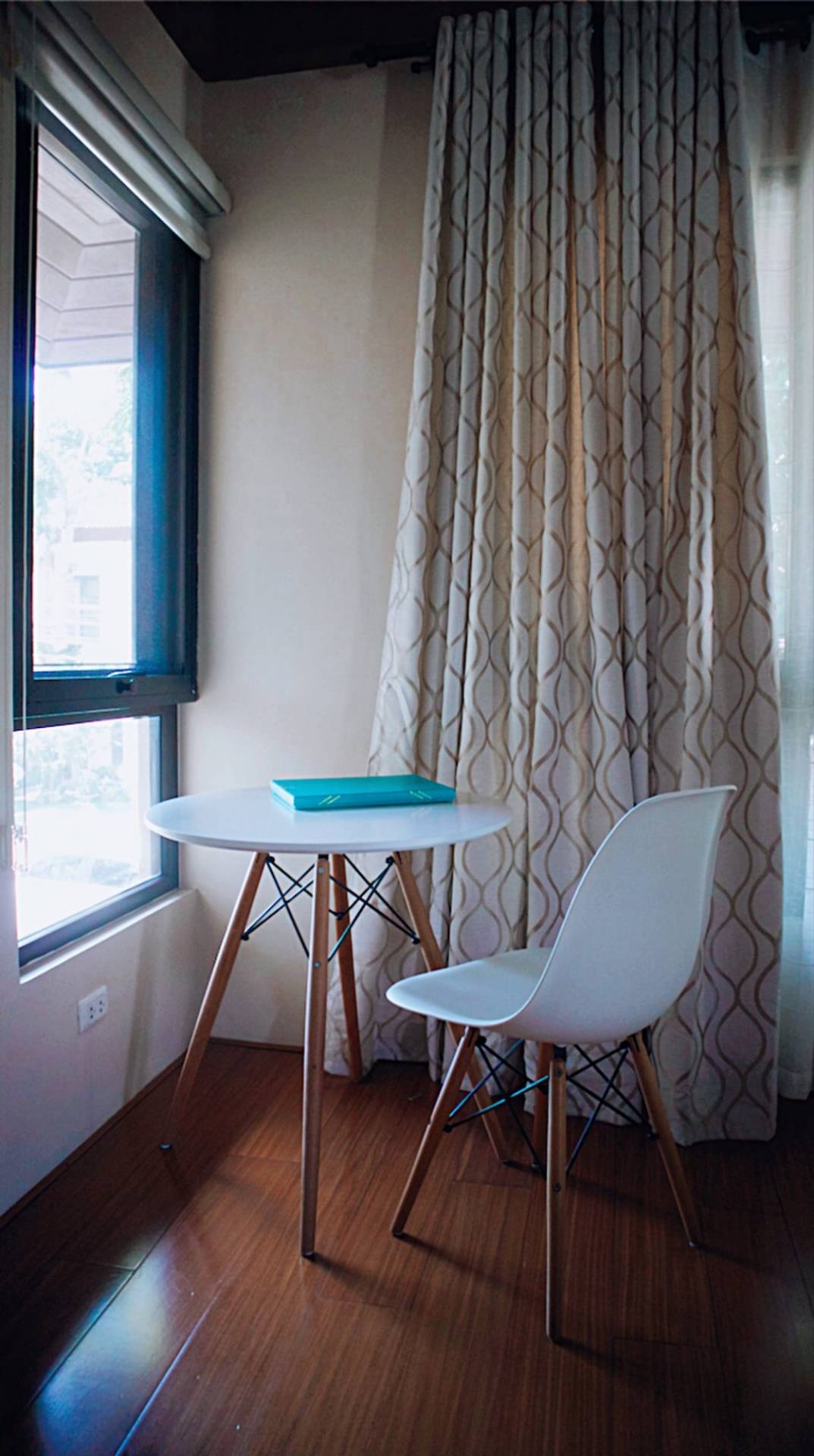 Having a pretty and organized office space helps boost my motivation.
It's taken me years to decorate my room and be able to integrate my home office seamlessly.
Even when I had a corporate day job and before I became a full-time blogger, I knew that eventually I would want to work from home.
And I knew that I wanted an office space that inspired me.
Ideally, I would have liked to have a separate room as my office in order to separate my sleeping area from my office area for productivity purposes.
But since it's not yet possible to do that, I've committed to making my room one that evokes motivation and positivity and inspiration.
Here's a quick video tour around my room and home office:
I first started with my desk.
And then once I had the money, I invested in a chair.
When I bought the chair it came in a pair, so that was okay.
Since I had an extra chair, I toyed with the idea of having a round white table to go with it to make it a co-working nook in case any of my friends would like to visit and work together.
Over the years, I've moved my furniture around to give the room a new look and feel.
Once I was able to order the round white table, I moved my furniture around again.
The last change to my room as of taking these photos was to paint one side of my room pink – the same shade that's part of my branding kit.
One thing I'd like to be able to add in the future are prints and posters to add more color and character to my space.
Eventually I would love to be able to rent an office space or have a separate room dedicated to my work space, but for now I'm loving how my home office looks and feels.
Do you have a home office too? If you've also blogged about it, do share your links below.