Effortlessly Upgrade Your Home Office with Amtico
Disclaimer: AD – This is a Paid Guest Post.
Whenever the need for home office improvement strikes, your first thought should be of Amtico.
Not only does this luxury vinyl flooring improve your lifestyle, but it is one of the most durable flooring materials on the market. Amtico has overtaken previously notorious flooring brands and materials such as lino and laminate. Amtico brings authentic designs and advanced functionality to your home through modern manufacturing and unique craftsmanship, which can be fitted by a flooring professional or yourself.
So, if you're ready to revolutionise the way your flooring functions in your home office, let's explore Amtico together.
A Familiar Brand
Whether you opt for a home office style that is luxurious or contemporary in appearance, Amtico offers flooring options which are a fraction of the price of what authentic flooring materials would set you back, especially when it comes to installation methods.
Alongside financial savings, you're also saving time. Choosing how to install your vinyl flooring, whether that's with your hands, or using a professional vinyl flooring fitter, takes less energy than installing hardwood floors.
One of the most popular choices of vinyl is the natural wood collection. This doesn't mean, however, that there is a lack of options. In fact, Amtico is one of the most diverse brands for vinyl flooring styles and materials. Even the lowest-priced Amtico flooring brings exceptional replicas to your home office.   
A Home-Life Partner
Not many people would be aware of this, but luxury vinyl tiles also have properties which make Amtico adapt to the requirements of each room. For example, the custom print film can be designed to replicate wood, stone or slate designs in any and every shade.
The exquisite design is then layered in a protective PU coating which acts as the defence mechanism against scratches and scuffs. Aside from this, the tiles' surface layer is covered in a urethane coat to maintain its excellent shine.
When choosing a new flooring design for your home office, there are many elements to consider. There's durability, style, versatility, and your existing flooring. With all these considerations, you need the best vinyl flooring from Amtico to make sure you address all these requirements before you install your new flooring.
PIN THIS!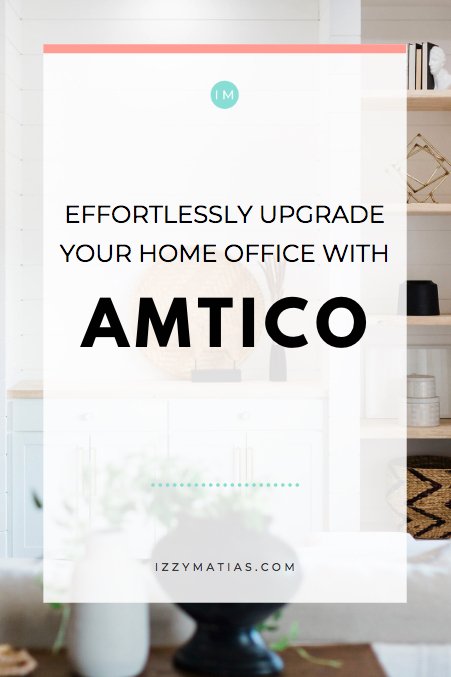 Amtico Collections
Even if you choose the cheapest Amtico flooring UK for home office renovations or interior design projects, you are selecting an ideal brand that harmonises style and function. 
You can choose from these collections: Signature, Amtico Spacia or Abstract Design. Amtico has decades of experience in luxury vinyl flooring and makes a conscious effort to consistently rethink its manufacturing process. 
When a brand is this thoughtful about their product, you should definitely consider installing it in your home office.