Choose Healthy with Orich Guyabano Tea & Malunggay Juice
AD – Sponsored Post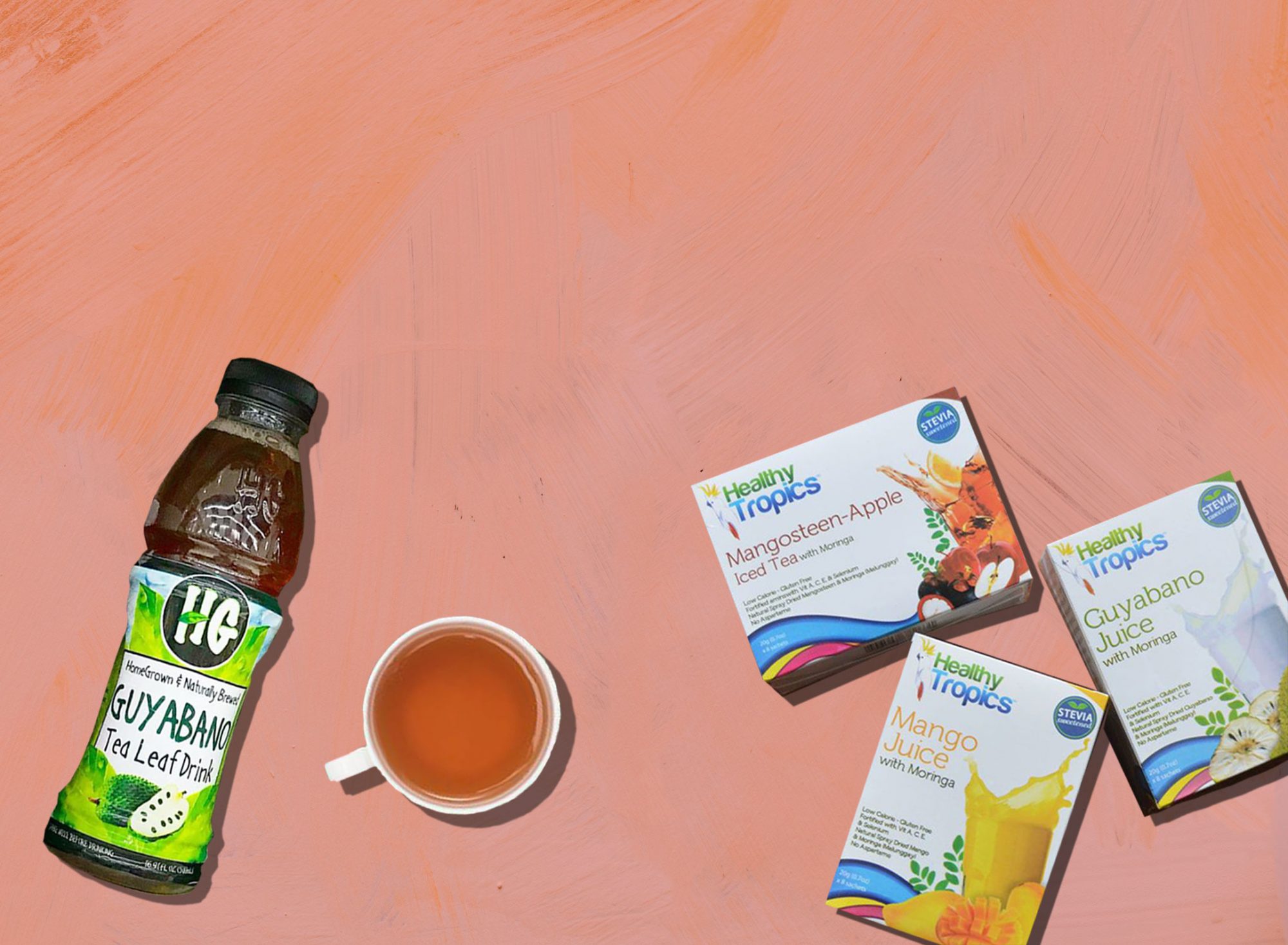 Why Orich's Guyabano tea and malunggay juices are worth a try!
You desire to be healthy and you've tried incorporating healthier recipes, but somehow it just doesn't stick.
You research for healthy meals online and even dare to cook that recipe that looks delicious only to be disappointed. It doesn't taste as good as it looks.
As content creators who strive to build a life where you're at your best, your health is just as important as consistency is in growing your platform. Think about it: if you slave away, hustling 24/7 but neglect your health, in the end: is it worth it?
It isn't.
If you're sleep-deprived or sick, how are you supposed to create content that resonates?
The road to being healthy and staying healthy is always a work in progress. But one actionable tip I can give you is to start small.
Incorporate one healthy item in your life until it becomes a habit.
Build on that momentum and then that's when you can add another healthy item and then another.
You can start by chucking those high sugary sodas and try healthier alternatives that taste good.
Ever heard of drinking a glass of cold guyabano brew? Or what about mango malunggay juice?
Shake up your meals with these locally brewed drinks.
Here are some of the reasons why you should add them to your meals.
It's a unique and healthier substitute to carbonated drinks high in sugar
You've probably heard about countless people telling you to make the switch from unhealthy frizzy sodas and sugary iced teas. 
But what if you love the sweetness?
Orich's HG Guyabano Tea Leaf Drink and malunggay juices with locally infused flavours are not only healthy, but give you that sweet kick.
You can choose from many diverse flavours
Maybe you're not into calamansi drinks or guyabano tea. Orich continuously develops an extensive range of flavours, especially for their malunggay (also known as moringa) juices.
Under their Healthy Tropics brand, they've got Philippine Orange Moringa Juice, Philippine Mango Moringa Juice, Philippine Soursop Moringa Juice, and Philippine Lemon Moringa Juice.
For their Healthy Pinoy brand, they have Guyabano Malunggay juice, Mango Malunggay juice, Dalandan Malunggay juice, and Turmeric Calamansi juice with Malunggay.
There are loads of flavours you can try to find that specific taste that's perfect for you.
You're supporting local
Orich is a Filipino food and beverage company that highlights the use of local ingredients in their products.
Using Filipino ingredients gives the drinks a local twist. For example, the Philippine Orange Moringa juice is made from Philippine oranges and the HG Guyabano Tea Leaf Drink is harvested from Palawan.
Not only are you incorporating something healthy into your life, but you are also supporting the local agricultural industry with each bottle.
They're all-natural and contains vitamins
Orich's malunggay juices are made from natural spray dried local ingredients like Philippine lemon, moringa, mango, calamansi, and dalandan. 
Their drinks contain no artificial colors or flavours. The Guyabano Malunggay juice and Mango Malunggay juice are stevia sweetened herbal juices that are low-calorie.
Most of the juices contain vitamins A, C, E & Selenium. The HG Guyabano Tea Leaf Drink, in particular, contains vitamin C, iron, riboflavin, phosphorus, thiamine, calcium, niacin, and fiber.
The HG Guyabano Tea Leaf Drink is the first of its kind in Asia
The name in itself sparks curiosity as it's not every day you hear it. Imagine telling your friends that you tried this unique drink sourced locally. After all, it is the first of its kind in Asia.
And guyabano is also known to have many benefits. It boosts energy levels, has anti-cancer properties, alleviates pain, prevents UTI and helps with anemia and headache relief.
The production process of this drink is simple and pure: harvest, dry, ferment, add sugar and then bottle.
They're affordable
Healthy Tropics drink mixes and Healthy Pinoy fruit juices retail for Php 199.75 a box of eight sachets. The HG Guyabano Tea Leaf Drink retails for Php 45.00 a bottle or Php 540.00 for a case of 12.
You can purchase these drinks online at www.orich.com.ph.  
Disclosure: This post is sponsored by Orich
Liked this post? Pin it for reference!