Awesome Tropical Attire You Need to Try When Traveling
AD – Sponsored Post
If you love traveling to places where the sun is always shining, chances are your wardrobe reflects this. You've got shorts and sleeveless tops aplenty. Whether you live near the equator or you're visiting a country during their summertime, you pack tropical-inspired outfits.
You showcase your love for travel and the tropics through what you wear.
Living in the Philippines, my wardrobe consists mainly of sleeveless shirts. I do get cold easily, so I always carry a jacket with me, but whenever I can, I like to sport tank tops or sleeveless shirts.
Seven 107 is an apparel brand based in the Philippines that understands the tropical lifestyle extremely well. They've got stylish products you can sport the next time you travel. 
Inspired by the Philippines, Made in the Philippines
Seven 107's link to the Philippines is a strong one as its brand name is a reference to the country's 7,107 islands. 
The Philippines is a sunny destination (when it's not raining!), and is known for its multitude of beautiful beaches. Aside from well known seaside destinations like Boracay and El Nido, there are places like Siargao, and Lakawon Island which has been compared to the Maldives. 
Filipinos escape to the beach to relax and bond with family, and this beach-loving-lifestyle is reflected in the brand's product line. For example, their Tribal Aqua tee reminds me of beach waves and the Philippines.
Being locally made, they strive to uplift the Filipino culture. You can see it even down to the details—their logo which is a perfect representation of the brand. Fred the Piñapple, (Piña or pinya in Filipino means pineapple), is a nod to the brand's Filipino roots.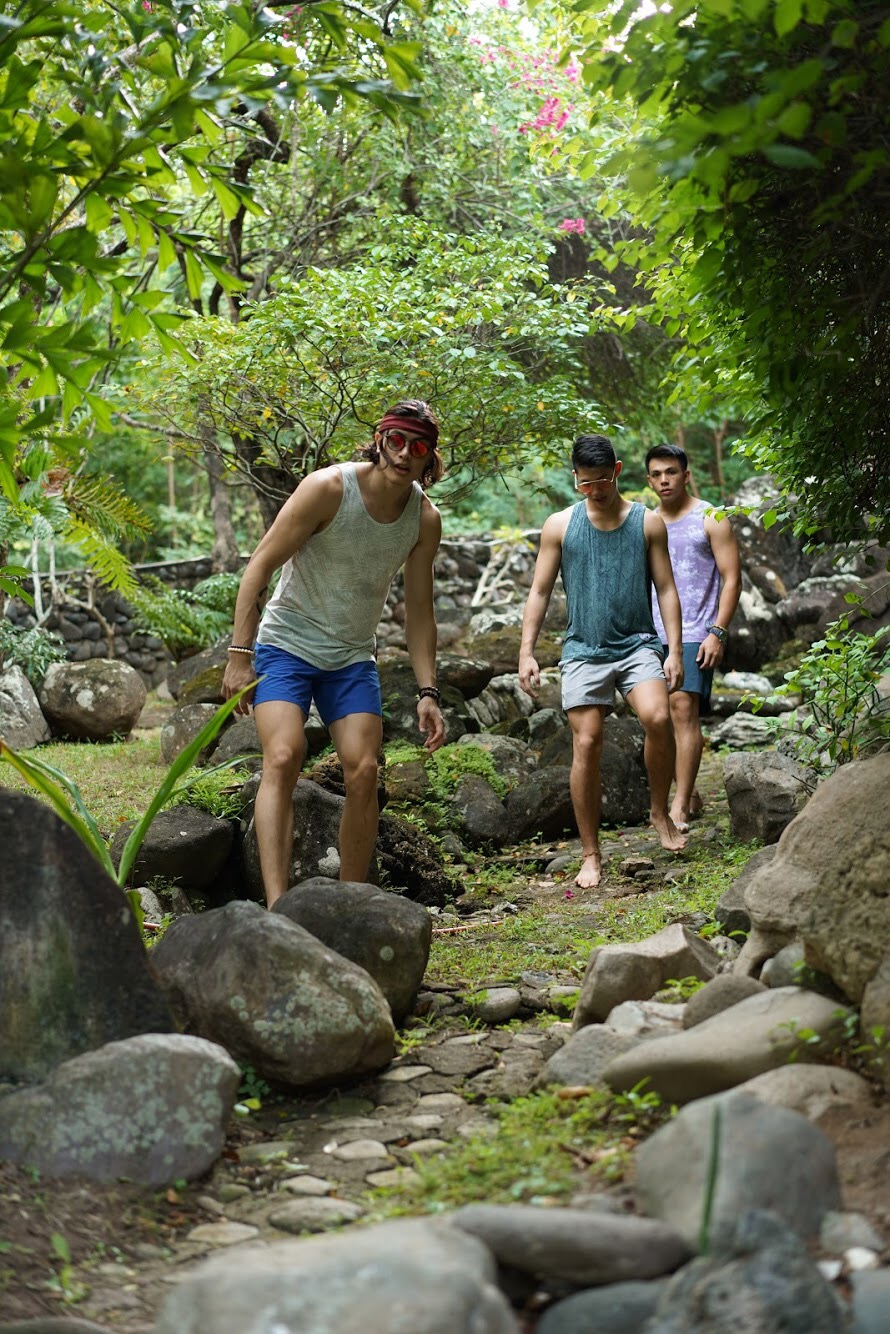 A travel essential that's comfortable and versatile 
Seven 107 features tropical attire you can wear all year round. They've got stylish pieces that you can wear over and over. Wearing staples you love is one way to beat outfit indecision and lessen your carbon footprint.
Seven 107 has different pieces: from tank tops to lightweight polo shirts. For example, if you're hitting the beach or exploring the outdoors, you might choose to sport their tank tops. These cotton tanks are comfy and lightweight, so you can also wear them around the metro.
If you're going for a more dressier look like a night out with friends or even a date, then sport their polo shirt featuring Fred the Piñapple. You can wear their pieces whether you're exploring a tropical country or visiting other countries during their summer season.
Travel light without compromising style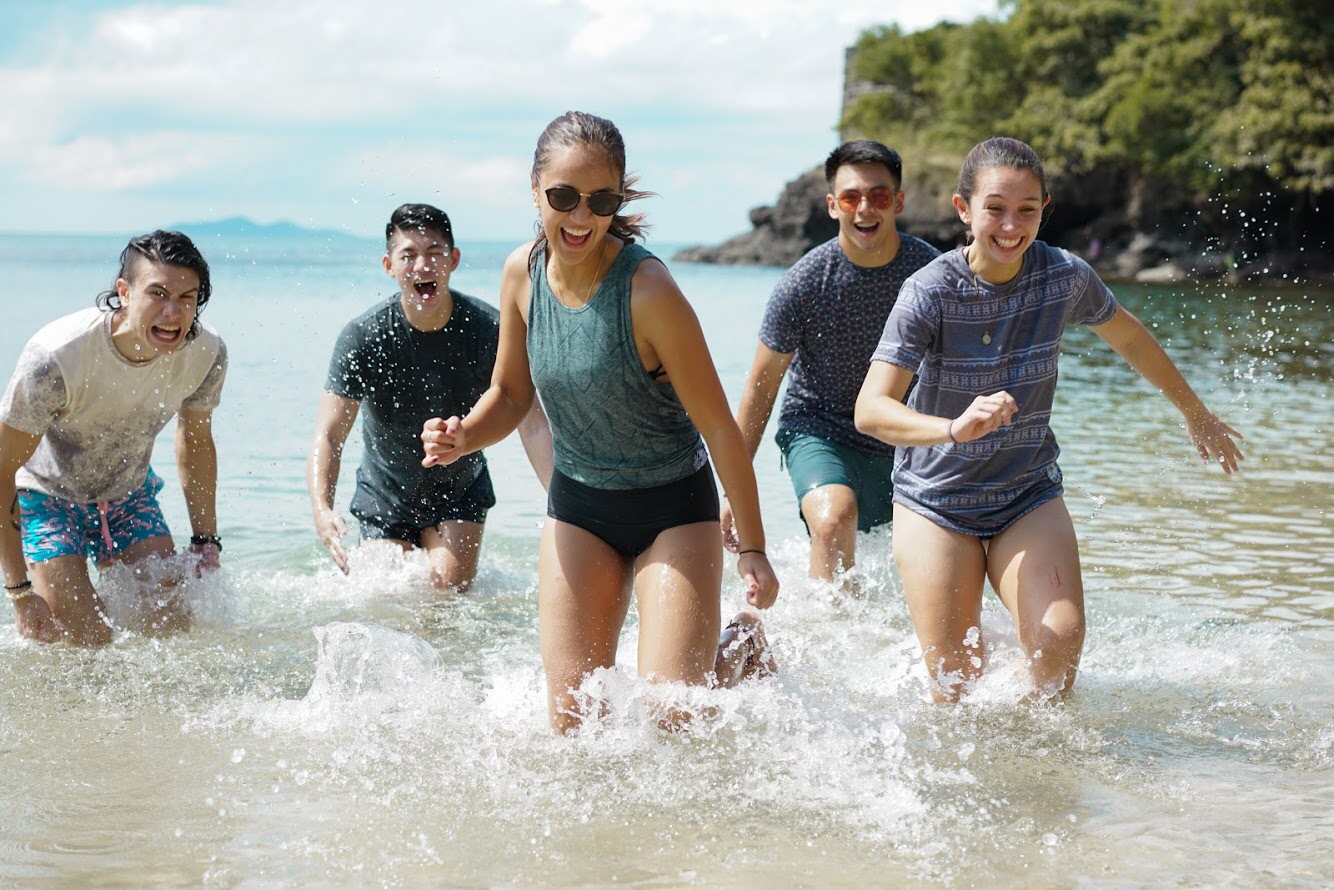 But what if you want to travel light without compromising style? I, myself, have a hard time packing light. I tend to overpack because I like to be prepared. But I get tired easily when I lug around a heavy bag.
You could fill your suitcase or backpack to the brim, overflowing with tonnes of outfits options, but let's face it: it's not practical.
Invest in pieces that make you feel confident and are versatile with the activities you plan to do.
Seven 107's stylish designs and classic pieces are items you can add as your staples. Bring your key pieces when you're going to travel and you're good to go. 
Add local stylish tropical attire to your wardrobe (and suitcase!)
From hiking mountains with breath-taking views to chilling out at the seashore, discovering different cultures or appreciating the heritage of each city, there's so much to do.  And as Seven 107 says, "Wear the Piñapple and explore the islands!" 
Get your Piñapple now at www.s107.com.ph.
Photos from S107