How to Make the Most Out of Mall Shows
Your guide to making the most of mall shows and concerts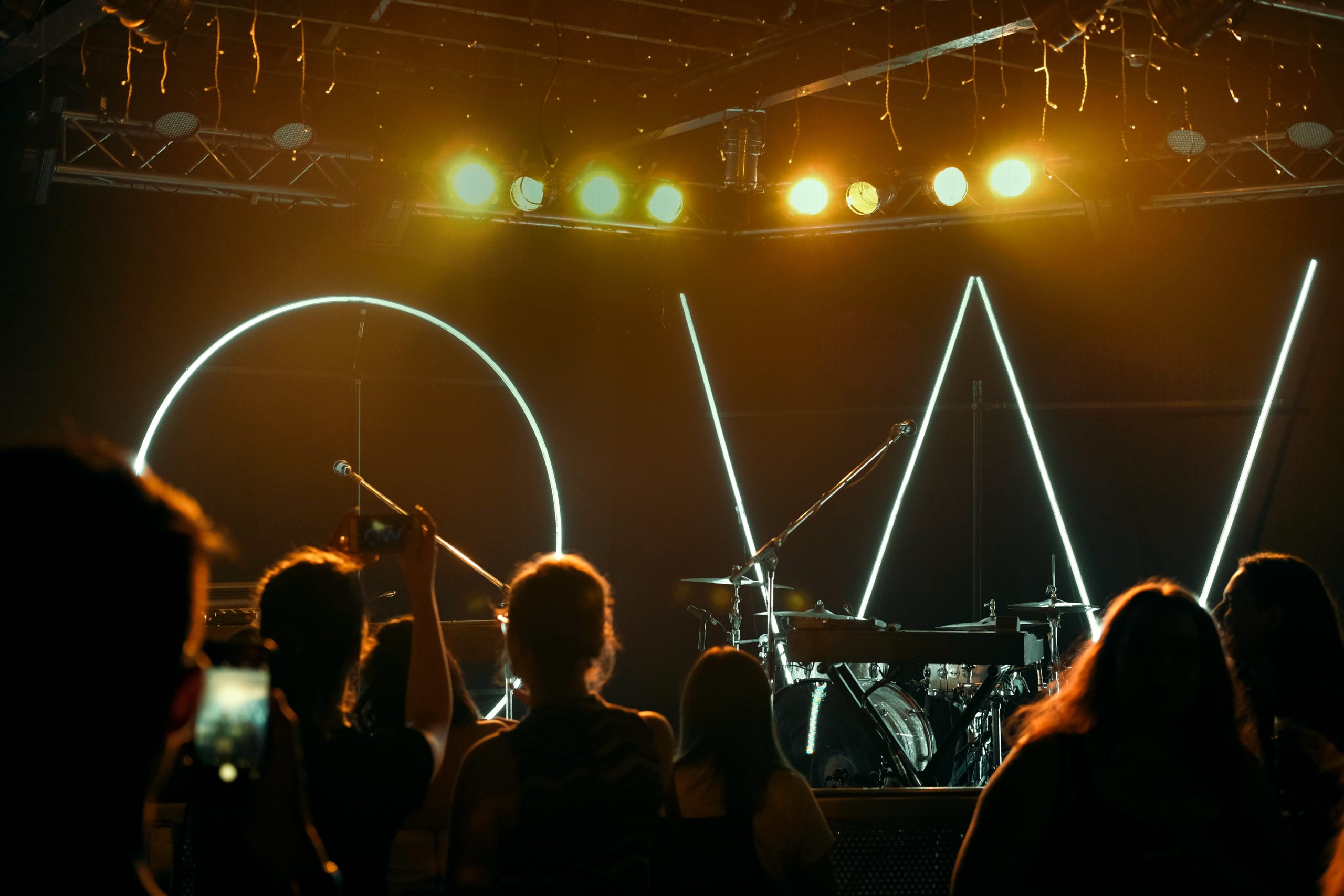 Malls are the destination of choice when you want to check multiple things off your to-do list: buy new clothes, grab a meal, meet up with friends at a coffee shop or cafe, go grocery shopping or maybe even watch a concert.
Some malls even offer the fun experience of a live show.
Mall shows have been around for years, and it's a great way to discover new music without having to drill a hole in your pocket.
Mall shows are one of the five types of concerts you need to experience once in your life. 
They can be tricky to navigate if you're new to it, but I've been to lots of mall shows.
I spent my High School years going to multiple mall shows and even up to now, it's one of my favourite types of concerts because of the convenience, affordability and early set times.
Most concerts happen late at night in bars, cafes, and official concert venues like an arena, convention hall, theater or a trade center. 
7PM would be a relatively early start for a show, but most times concerts begin at around 8 or 9PM and can go on until the wee hours of the morning depending on the artist line-up.
Mall shows, on the other hand, can start as early as 4PM (sometimes earlier), and most of the time end before 9PM.
Since the shows are in malls, they're easier to get to since there are a lot of public transportation options available.
And in terms of affordability, you don't have to have a ticket-—although if you want to be in the barricaded area then you have to follow the mechanics to acquire tickets—-to watch the show.
You can find out about mall shows in different ways, but if you follow these accounts, you'll be in the loop for announcements.
How to Get Tickets
Some mall shows with a barricaded area a.k.a the mosh pit area, require a ticket.
If this is the case, then you have to keep an eye out for the ticket mechanics, which is usually posted a few weeks or a week before the show.
You can either ask the concierge or customer service desks in the malls to inquire about the mechanics or check the mall's official pages.
More often than not, the malls post the mechanics on their official Facebook pages.
For example, for the Oh Wonder mall show, Ayala Malls posted the mechanics here. 
Shane Filan mall shows had their own set of mechanics as well.
Each mall has its own mechanics, so be sure to double check the mechanics before getting a ticket.
There are also some mall shows that do not have a barricaded area, rather there are chairs in place, and these shows may not even require tickets.
When in doubt, go to the customer service or concierge desk at the mall to inquire about the shows.
How to Secure a Good Spot Without Tickets
If the show is free, and there are no ticket requirements, my top tip would be to arrive at the stage area early, especially if the artist you're watching attracts a large fan base.
These free shows may or may not have seats, so be prepared to stand for a long time if there are no chairs.
If the mall show has a barricade, you've a few options for good spots outside the mosh pit.
I suggest you go early to scout the area to see where are the spots with a good view.
However, if you're familiar with how concerts are usually set up for that particular mall, then you already know where to stay to get the best view and maybe even a seat if possible.
If so, all that's left for you to do is go early to secure that spot.
For example, during one of the mall shows, my friends and I were not able to secure tickets for the Alabang Town Center show, so what we did was to arrive at the mall before lunch to look for a good spot.
We found one at the second floor at a restaurant, and we were able to secure a table for the whole day.
At least we didn't have to worry about getting too tired from standing until the show, which was at 7PM still.
We had to ask the restaurant if we could get the table for the day, and they said we had to get it for a fee, which was entirely consumable.
That was fine with us since we were planning to eat all our meals there anyway.
Plus, we really wanted to get some work done while waiting for the show, so it was a win-win situation.
We didn't have to worry about leaving our spot to get food. We had seats, and we could use the table to get work done while waiting for the show.
The only hurdle was that as the show got closer people were crowding around us so much so that they were leaning on our chairs.
How to Meet the Artist(s)
Depending on the mall, there may or may not be opportunities for a meet & greet.
If there are, the mechanics are, again, different for each show. They could require you to secure receipts at certain establishments or purchase the artist's CD.
These meet and greet sessions can be quick group photo ops with the artist. 
Sometimes security is so tight that they don't allow you to bring anything—no cellphone or bags—and you can't have anything signed either.
It's better to be prepared in case the meet and greet is something like this.
Try to think of what you want to tell the artist/s when you meet them and try to remember as many details as you can as these happen so fast.
There are times where meet and greets are signing sessions, but again, it could be that you have to purchase a CD.
Sometimes, if it's like that, that means the only thing you can have signed is the CD.
When in doubt, ask the official mall representatives. Each show is different.
If you're lucky enough, you might bump into the artist before the show around the mall or in areas nearby, so keep your eyes open!
If you do bump into an artist, please be courteous when asking for a photo/selfie/signature. They're also humans like you and me and might be tired from their busy schedule.  They are allowed to say no, so please respect their decision if they decline to sign or take a photo.
In the Philippines, when mall shows involve international artists, security is TIGHT.
The crowd can get intense.
Filipino fans are like no other.
They really know how to make an artist feel loved and special.
They can get really excited when an artist comes.
I have witnessed fans go as far as chasing down a band as they were leaving the stage area to their van.
Thus, the artists have lots of bouncers with them wherever they go.
What to do before the show
Whether you have a ticket or not, my best tip would be for you to be prepared.
Plan out your day: what time you'll leave your house in order to get to the mall at a good time to secure a good spot (in line or outside the barricade). 
If you're with a group, you can take turns buying food or assign someone to buy food for the group while you save the spot for everyone.
Another alternative would be to bring food from home, but you'll have to be lugging around a bigger bag or backpack with your food, snacks and water bottle.
This brings me to another important point: please stay hydrated.
You don't want to miss the show.
Please take care of yourself and remind also those around you to stay hydrated.
Some people don't mind sitting on the floor, but one time I saw someone bring a foldable chair in line.
The only downside is that you have access to the mosh pit, a foldable chair won't be allowed inside, thus will get confiscated.
During the show
I know the feeling of wanting to document every single thing that happens at a concert. You want as many souvenirs even if most of these souvenirs are electronic—a photo or video. B
Maybe you can take a few photos during the first few songs and then put away your camera (unless  it's your job to cover the show then that's a whole different story!)
It's so important to also be mindful of those around you while at a show.
Lift each other up and if you see someone fall, help him/her up.
Concert etiquette is vital now more than ever with so many concerts happening every week.  
After the show
Once the show is over, a wave of emotions will wash over you: excitement at an amazing show and then the realisation that it's over.
I can relate to this so much, but try to savour the fact that you just show an artist you adore, and that in itself is an amazing feeling.
I suggest you write your whole experience down.
If you have a concert journal or concert scrapbook, jot down everything you did that day to remember the memory.
The best part is that you can look back on that moment any time you like and remember it in detail.
Featured photo by Khanh Do on Unsplash