Best Valentine's Gift Ideas for Content Creators 
Best Valentine's Gift Ideas for Content Creators

Have you ever thought about giving a gift to yourself this Valentine's?

I bet you're busy thinking of what to buy your partner or maybe your mum, but what about you?

Will you carve out some me-time this Valentine's?

Don't forget to treat yourself, too.

There are many ways to exhibit self-love such as treating yourself to a healthy meal, working on your business mindset, setting your goals or even buying yourself a gift.

Who says Valentine's is only about buying gifts for others?

So if you're like me who second-guesses before buying something for yourself (except for food. I always treat myself to food!), then now's the time to buy something yourself.

Now, I'm not telling you to spend all your money on some expensive item (or multiple expensive items) that you'll later on regret.

Rather, I put together a list of tools and resources that can be useful for your blog and biz.

The items on this list are tools I love to use to grow my biz.

Some of the items on this list were on my wish list for many months.

And when I finally bought them I was happy.

These items were Christmas gifts to me while others I saw as business investments.

Instead of putting together a wish list, I thought why not make a list of tools I already love and use for you to check out–from one blogger to another!

I also wanted to focus less on things and more on resources and tools that are long-lasting & in turn, more value for your money.

If you're looking to gift yourself something and invest in a blog & biz tool, then look no further. Here is a round-up of the best Valentine's gift ideas for bloggers, content creators, and creative entrepreneurs.
Best Valentine's Gift Ideas for Content Creators
The Content Planner
I am in love with The Content Planner. I'm a sucker for planning tools and whilst I've been using my own digital content calendar that I made I wanted to have a physical planner too.

In comes The Content Planner so aptly branded as the first and only physical planner for your blog & social media.

It's one of my favourite planning tools that I've shared about on my Instagram.

It includes monthly spreads, marketing dates as well as monthly content themes to choose from.
And I love that it's a fillable 15-month planner so you can use it any time.

Every year there are exclusive colors and this year the powder blue is already sold out.
The planner I got is the sunshine yellow planner and emerald sea box which as of writing this post is still in stock.

The Content Planner was on my wish list for a year.
I knew that this was something I wanted to invest in for when I finally quit my nine-to-five and went full-time with my blog and creative biz.

Purchase your own The Content Planner here.
Flodesk
Prior to Flodesk, I've tried two other email marketing services. The first I wasn't completely happy with since it didn't have the features I was looking for like setting up a sequence of emails whenever a certain trigger would be met.

The other email marketing service tool I used was quite pricey especially since I wasn't using it to the maximum.

When I learned about Flodesk from one of Jenna Kutcher's challenges and was able to sign up for a free trial, I was tempted to make the switch immediately.

My gosh were the templates beautiful!

These beautiful templates made me want to write more emails. Which is good since email marketing is still something I have to work on.

While it doesn't have in-depth analytics yet, I love how I can still create workflows and how they keep adding more templates to choose from.

Also, whenever they have a new update, I get notified.

If you're keen to try Flodesk, you can sign up using my link to get 50% off on their plans:
PIN THIS!
Preview App
Preview App is an Instagram scheduling tool that I recently switched to.

One of the main reasons I switched is because I've been following Preview App on Instagram and I love how much value & Instagram tips they provide to their community.

Right now I'm using the Premium version, which allows me to upload and schedule my feed from my desktop. Seriously, I love being able to plan using the desktop version. It's so much easier.

One thing different about this Instagram scheduling tool is that there are photo filters that come with it.

I can spend hours editing photos–though I already have my go-to faves the Blogger and White filter packs. This extra feature helps my feed have a more consistent look.

Another thing I love about Preview App is their hashtags feature. You can create different hashtag groups based on their hashtag database–these are the hashtags that the Preview App team have researched on.
You can download the Preview app for free or upgrade to their premium plans.
Skillshare
To be a successful blogger & content creator means you have to constantly invest in learning so that you're up to date with the latest strategies.

And let's face it, with the Internet, things evolve so fast.

Take the Instagram algorithm alone. It keeps changing.

And while these changes can be frustrating to a lot of content creators it doesn't change the fact that apps will continue to update in order to provide stellar content and service.

So instead of complaining, a good way to tackle technological changes is to stay informed.
So why not treat yourself to an online course this Valentine's?
It can be a course you've been eyeing for a few weeks now or you can also try out Skillshare–it's like the Netflix for online classes.

With Skillshare you get access to thousands of classes.
Want to learn about SEO?
They have multiple classes on SEO.

Want to learn about email marketing?
You can choose from a number of email marketing classes.

The likes of Gary Vaynerchuk and Sorelle Amore even teach classes there.

A New Blog Theme
If you've been wanting to give your blog a new look or a refresh, then get yourself a good theme.

One of the ways to make your blog look more professional is with a good (and usually premium) theme.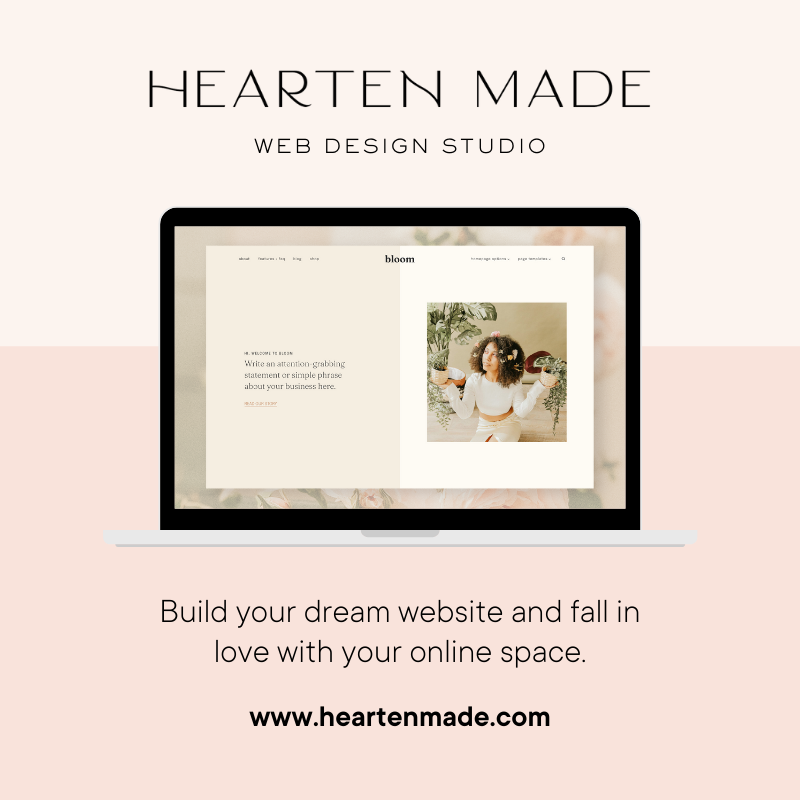 This is by far my favourite feminine WordPress theme that I'm so in love with because it's so beautiful and customisable.
Unleash Your Inner Money Babe: Uplevel Your Money Mindset and Manifest $1,000 In 21 Days by Kathrin Zenkina
This book has been a game-changer for me. It's one of my favorite non-fiction books to date and it's a book I keep on coming back to.

The first time I read this book, I was floored to have attracted multiple blogging opportunities last year (the same blogging opportunities that helped me make the decision to go full-time post).

While reading it, suddenly I had people messaging me left and right to write for them whether it be for their blogs or mine.

One of my favorite opportunities that manifested while reading this book was the time I got to travel for free to review the opening of Feliz Hotel Boracay.

I remember scrolling on Instagram one day and seeing an IGTV from one of my favourite bloggers. Her video was a travel guide feautring the top places to go in her hometown. While watching it I keep thinking, "I wish I was invited to travel somewhere for free" and "I wish I could travel"

And in a few day–I kid you not–I received an email asking if I wanted to cover the opening of a hotel.

Ever since then, I've read this book multiple times to improve my money mindset.

While I can't guarantee that these things will happen to you as well, personally, I've felt lighter & better when it comes to my money mindset.

This 2020, one of my focuses is to really uplevel my money mindset because I know it's crucial to a successful business.

And so yes, I'll be reading this book again soon.

And there you have it! A roundup of the best valentine's gift ideas for content creators.

Happy Galentine's & Valentine's!