14 Blogging Skills Every Blogger Needs to Master
Guest post by Sara Viktorie Chladova of The Blogology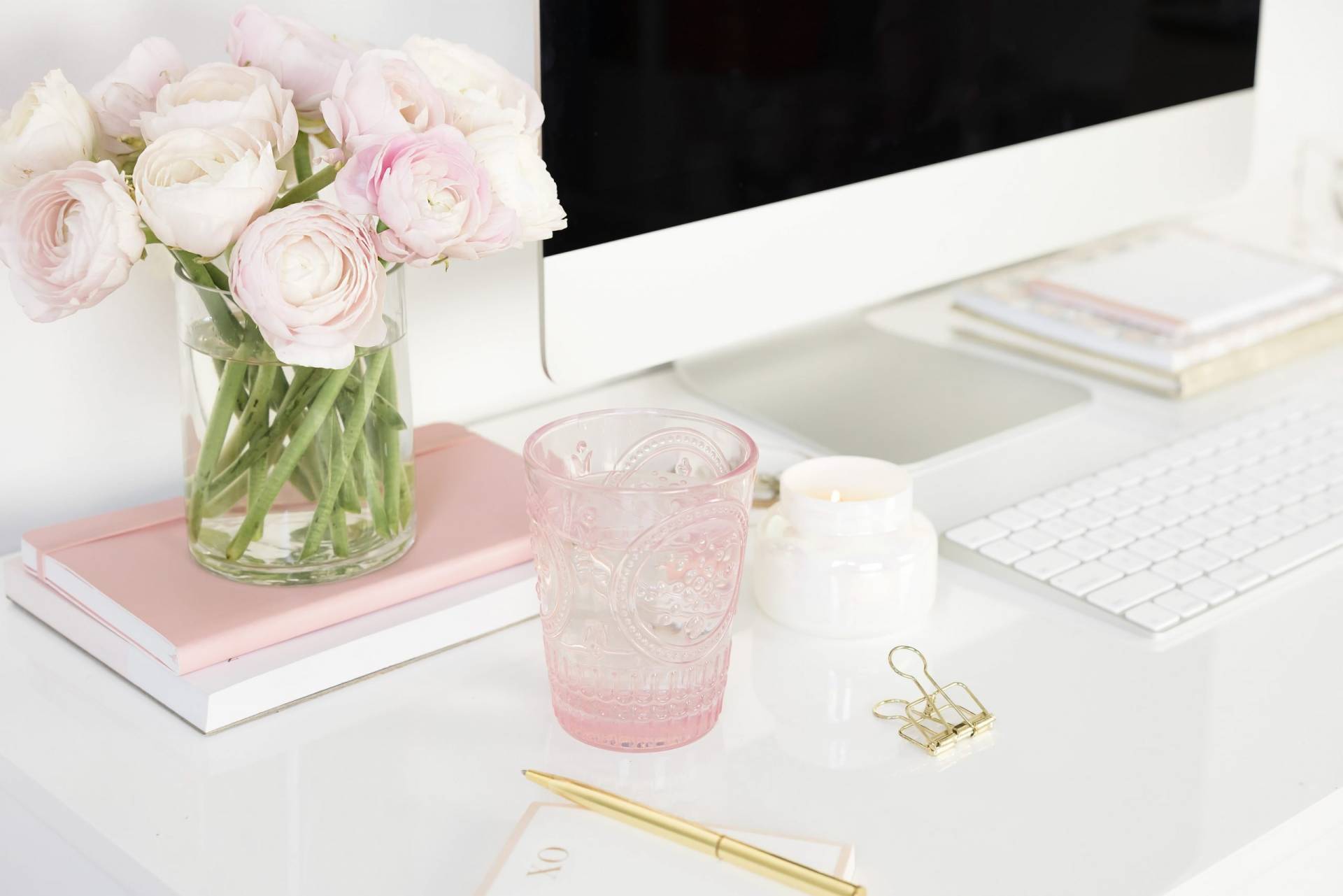 Any job requires a specific set of skills. Blogging is no exception to this rule. In fact, there are quite a few skills you need to adopt if you want to run a successful blog.
Bloggers wear many different hats and are responsible for a lot of different tasks.
In a company, you have a variety of departments each responsible for something different – customer service, marketing, bookkeeping, and so on. Well, most bloggers are solopreneurs which means they do almost everything themselves.
There's no wonder you need to master a lot of different blogging skills to become a successful blogger.
So, what are the skills of a blogger, are you asking? I'm going to tell you in a second!
For better convenience, I divided the post into hard and soft skills.
Hard skills
There are some hard skills specific to blogging. In general, they refer to content creation and marketing, but there are also some technical skills you should develop.
Content writing
Content writing is one of the most (if not the most) important blogging skills you need to learn.
You can learn the nitty-gritty of SEO and content marketing in general, but if your content is bad, you will struggle to drive traffic to your blog and therefore make money from blogging.
That's why you need to first and foremost improve your content writing skills.
You can edit misspellings and grammatical errors with tools such as Grammarly.
But looking at your writing, is your style concise?
Does the structure make sense? If not, you still have quite a bit to work on.
Copywriting
I'm going to share a secret with you: blogging is selling.
If you want to make money from your blog, you need to be selling something.
Either your own products or services or third-party products through affiliate marketing.
What is copywriting anyway?
Copywriting is a type of writing that's designed to make the reader do something. Generally to purchase something.
You'll need copywriting skills for your blog writing, but also your email marketing campaigns, and social media captions.
Copywriting will also help you get more traffic to your blog because it will help you craft clickable "sexy" headlines.
SEO
SEO is one of the most important aspects of blogging, and a skill every blogger needs to master.
SEO stands for search engine optimization and it's the art of optimizing your content and website so you can rank among the top results of the search engines.
Most of the time, we're speaking about Google as it's the most used search engine.
There are three parts of SEO:
On-page
Technical
Backlinks
On-page SEO refers to the content on your website. The keywords, quality, meta descriptions, etc.
Technical SEO refers to the quality of your website in general. Think site speed, mobile-friendliness, but also the structure of your website.
Backlinks are external websites linking to your website. The search engines use them as an indication of how authoritative your site is.
As a blogger, you'll need to master all three of those aspects.
Social media marketing
Blogging and social media go hand in hand. If you want your blog to grow, you need to be social.
Ideally, when you're first starting out, you should pick one social media platform based on where your target audience is, and master it.
Only then move on to another platform.
Managing multiple platforms at the same time is overwhelming, especially since each platform has a different algorithm.
Nobody wants to be the Jack of all trades, master of none.
WordPress
WordPress.org (don't confuse with WordPress.com) is the most used content management system out there.
This means that if your blog is self-hosted, you'll most likely be working with WordPress.
What's a content management system anyway? A CMS is what allows you to build your website and add content to it.
The WordPress dashboard can be confusing for a lot of new bloggers at first, but the more you work with it, the more you get used to it.
I have a detailed WordPress dashboard guide on my blog, so you can check it out if WordPress is still Greek to you!
Basic HTML and CSS
Don't know how to code? No worries! But you should familiarize yourself with some basic HTML and CSS anyway.
HTML and CSS control the visual side of your blog.
HTML is the skeleton, and CSS is the muscles, skin, and features that make up the body.
There might come times when you'll need to make some changes to your site that go beyond your content management system and you'll need to use some code.
Analytics
Interpretation of analytics is one of the most important blogger skills.
If you want your blog to grow (and I suppose you do), you need to learn to understand the analytics of your blog.
You need to understand at least the basic KPIs and what they mean.
You can track your website analytics in Google Analytics, but you'll also need to track your email marketing analytics and social media performance.
You'll be able to see your email marketing analytics in your email provider.
When it comes to social media, most social platforms have some sort of business type of account you'll need to sign up for before you can view your insights.
Marketing
You see, if you want to make money blogging, you need to treat your blog as a business.
Which means you'll need to learn some marketing skills. Digital marketing in particular.
In fact, a blog is actually a content marketing tool that's used to drive more people to what you're trying to sell.
I know that marketing is a broad term. I've already mentioned some aspects of marketing you should learn, but here are the areas to focus on:
Content marketing
SEO
Social media marketing
Email marketing
Later on, when you start selling products or services, you can also dive into paid advertising, but if you're just starting out, don't worry about that!
Soft skills
As with any job, blogging also requires some soft skills that will make you a better natural fit for the role. But that being said, most of these skills can be learned as well!
Networking
As I've mentioned, if you want to grow your blog, you need to be social.
You need to be able to build relationships with other bloggers, and also brands if you want to land collaborations and sponsorships.
This is where networking comes into play.
If you're an introvert and the thought of networking is making you sick, don't worry.
Don't overcomplicate things.
All of this can be done online through social media.
Networking can start by simply commenting on someone's post or replying something meaningful to their Instagram story.
Researching
Running a blog requires a lot of research.
For each piece of content you put out there, you'll need to research the topic, the keywords, all the questions to be answered, and also resources to back up your claims.
You'll also need to research what your target audience wants to read.
Planning and organization skills
I might be saying this because I'm a planning and organization freak. But to stay on top of the game, you need to plan and organize everything.
Blog content is generally planned weeks or even months in advance to make sure you stay consistent.
On top of that, as a blogger, you are your own boss, so you won't have anyone looking over your shoulder.
Time-management
And with that come time-management skills. You'll need to be able to organize your day so you get things done in time.
As your own boss, you don't have anyone telling you when to start or stop working. And for a lot of people, this means they end up wasting quite a bit of their time.
Discipline
Carrying on with the previous point, you need to learn to be disciplined. Setting goals and sticking to them isn't a question of motivation.
You won't be motivated every single day.
But you need to train yourself to be disciplined every single day.
This means you'll need to train yourself to show up every day and treat your blog like a real job.
Empathy
I feel like this is the most overlooked blogging skill.
Running a successful blog requires you to build a connection with your audience.
This means you need to be empathetic and get to know them well.
Yes, you have things like analytics and keyword research that will point you in the right direction when it comes to getting to know your audience better.
But it's not just data.
The most successful blogs are the ones that manage to create a real connection with their readers.
How can I improve my blog skills?
I believe in learning by doing.
You can take countless different courses and read plenty of ebooks, but if you want to develop strong blogging skills, you need to apply your knowledge in practice.
You might already know what a good blog post looks like, but to create the best content you can, you need to improve your blog writing skills by writing countless blog posts.
So, those are the blogging skills every blogger needs to master!
I know this list might seem overwhelming to some of you.
Especially if you are the beginning of your blogging journey.
Take it step-by-step.
Focus on one skill at a time. Learn the basics of the skill and put it into practice.
I can guarantee you that you will see results in no time!
Guest post by Sara Viktorie Chladova of The Blogology