3 Ways To Reduce Your Bounce Rate (All Bloggers Need To Know This!)
AD – Paid Guest Post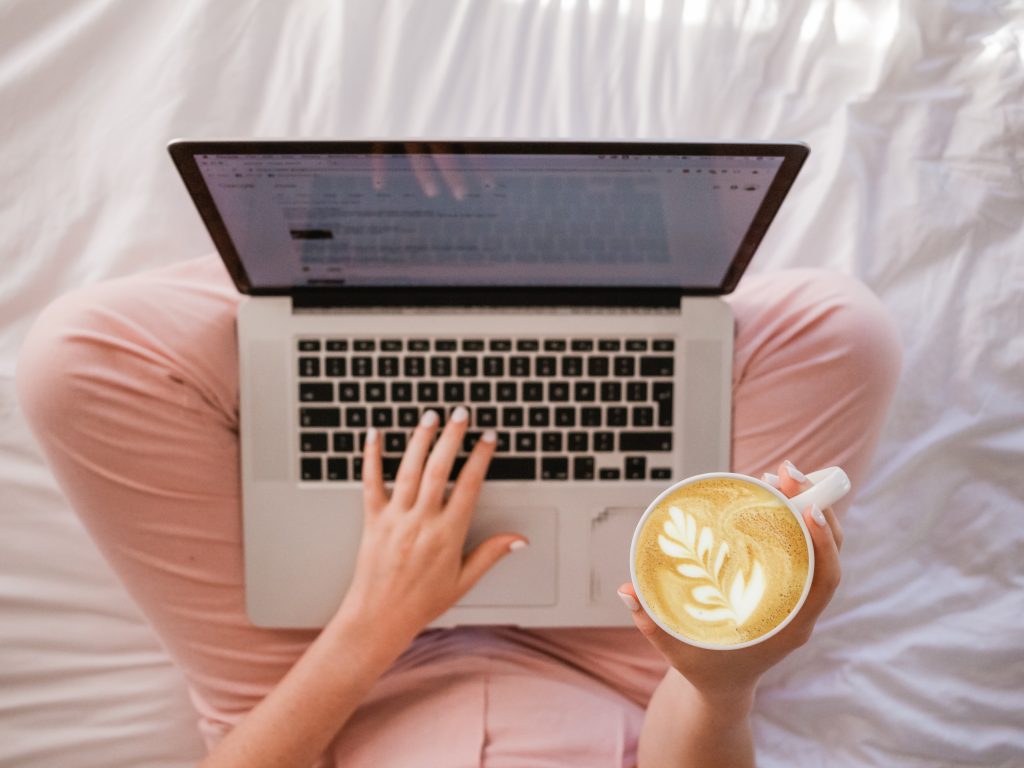 Let's talk about bounce rate.
What is your blog's bounce rate?
If you have been a blogger for a while, chances are you've heard about bounce rates and how they impact your analytics and influence the type of content you put out.
For new bloggers, this term might be something you're hearing about for the first time.
So what is a bounce rate?
It's a figure that shows you how many people leave your blog before they do anything.
If someone clicks on your blog and then leaves without clicking on anything else, then they've bounced. 
While a bounce rate is not the end all be all, those who want to become a full-time blogger should know what a bounce rate is and look into optimising it.
If you want to grow your blog and retain a loyal audience, then you need people to stick around for as long as possible.
When your bounce rate is high, you usually find that your blog views are down. 
You'll need to review your Google Analytics to see which pages or posts have high bounce rates and the cause.
For example, if a particular post has a high bounce rate, that may indicate that your reader is not interested in that type of content or that there are some aspects on your page that he or she doesn't like. 
So, how do you reduce the bounce rate of your blog?
Here are tips to improve your bounce rate.
Three ways you can reduce your bounce rate

Increase page loading speeds
One of the reasons for a high bounce rate is that your blog is slow.
How many times have you clicked on a blog and exited immediately because the page took too long to load?
*Raises hand*
I certainly have.
And chances are, your potential readers may have done this too if your blog takes ages to load.
And did you know that people already find a blog slow if it takes more than 2 seconds to load?
Yes, my friends, two seconds.
I'm not making that up. That fact is courtesy of Kissmetrics.
So imagine, the longer it takes to load your blog, the higher the chances of a person bouncing.
And to think your content wasn't even seen yet.
What a shame.
So, focus on improving page loading speeds across your blog to keep your bounce rate down.
There are loads of ways to do this such as formatting images and videos correctly. 
Avoid lots of pop-ups
Pop-ups are a controversial marketing tool.
I mean, who here hasn't been annoyed at a pop-up one time or another?
Love them or hate them; pop-ups still do help increase conversions, whether that's leading a person to subscribe to your blog or download a freebie.
But when you have too many pop-ups in your blog, you're sure to annoy people, making them leave your blog.
One pop-up is usually okay, as long as it's easy for the user to get rid of it.
But, if you keep popping things on the screen, then well, you know what happens next.
It's intruding.
And it gets in the way of their experience.
So make sure you learn the right way to use pop-ups, so they become more effective.
Analyze blog reader behavior
As mentioned earlier, analysing the behavior of your readers on your blog will give you an insight as to how you can lower your bounce rate.
You can do this with some user research software where you'll see heatmaps that indicate where people have clicked or where their cursors are moving.
You see stats like the time spent on the page, or when they clicked away from your site.
You can also review your Google Analytics by going to the left sidebar, clicking the tab entitled "Behavior" and then "Site Content".
You can then view the bounce rates of posts or pages in your blog.
Reviewing and analyzing this information will help you see what you need to fix: whether that's reducing your pop-ups at a particular page or creating more of a specific type of content that's proven to have a lower bounce rate compared to your other pages.
Keep tweaking things and paying attention to your blog reader's behavior, and your bounce rate will start to improve. 
The great thing about having a low bounce rate is that it improves your SEO. When you have better SEO, you can boost awareness by becoming more visible in search engines, and potentially increasing your blog traffic.
To recap, here are the top tips or ways to reduce your blog's bounce rate and keep people on your blog for longer:
Increase page loading speeds
Avoid lots of pop-ups
Analyze blog reader behavior
Photo by Sincerely Media on Unsplash