How to Make Your First Affiliate Sale & Pitch to Brands with These 2 ebooks
AD | Disclaimer: I received a copy of these two ebooks in exchange for my honest review. This post also contains affiliate links. This means that if you purchase a product I've linked, I earn from the referral. However, you don't get charged extra. Click here to read the full disclosure.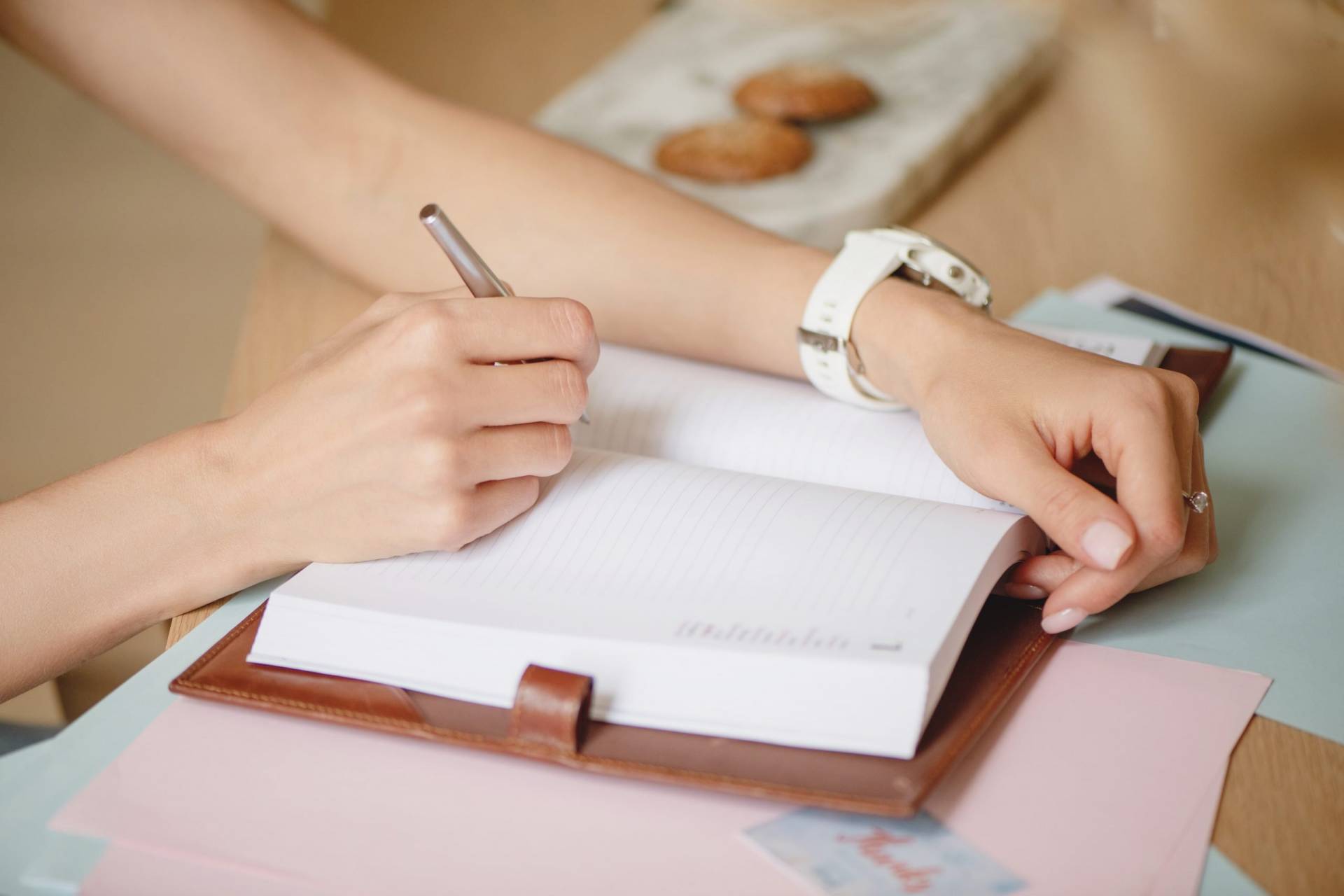 A fun but challenging thing about blogging is that the industry is always changing.
At times it can feel like there's too much to do and not enough time.
But one of my favourite parts about blogging and one of the reasons I suspect I love it so much is that there's always something new to learn.
And if you're looking to start making money with your blog, then you definitely want to invest in learning.
One of my favourite bloggers, Kayleigh Zara, has two ebooks that help bloggers so they can start earning from their blogs.
These are:

A Beginner's Guide to Affiliate Sales

Pitching to Brands & Creating Lasting Brand Relationships
Too busy to read the whole post? Pin this for later!
An overview
Both ebooks contained a lot of value and are great for bloggers, content creators and influencers who want to start monetising their online platforms.
I loved how each ebook has specific examples to help you really understand the concepts and apply what you learn.
Now for you to be able to appreciate what each ebook has to offer, I'll be sharing more about each ebook individually.
A Beginner's Guide to Affiliate Sales
This was the first ebook I decided to pick up mainly because affiliate marketing is one of the ways I make money blogging.
As I've mentioned in my previous post, blogging is an ever-growing industry.
To keep improving, you need to keep learning.
And affiliate marketing is something I do want to improve on.
I've been doing affiliate marketing since launching this blog, and in the beginning, it can be tough to even land your first sale.
But once you do, it's like you've crossed a threshold and ticked off a milestone.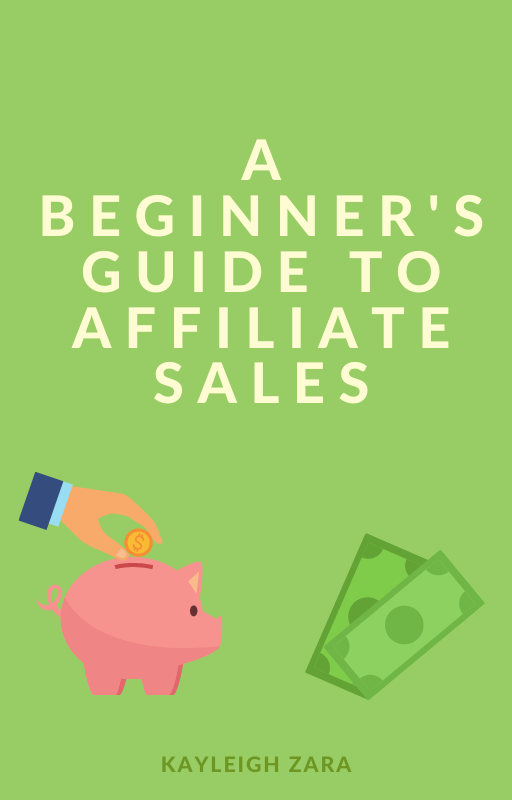 With this particular ebook, Kayleigh starts off by defining what affiliate marketing is. This is great because if you're a beginner, you might be wondering how exactly affiliate marketing works.
Kayleigh has successfully made an affiliate sale every day for two months – in July and September, so she definitely knows her stuff!
She shares the right way to do affiliate marketing.
This means only applying for affiliate programs or affiliate with brands/business owners with products that are relevant to your audience.
And most importantly that affiliate links should be appropriately disclosed.
Because it's true – you can be an affiliate for so many products and services. But if your audience isn't interested in those topics, then you won't make money.
Now the next thing you may be struggling with when it comes to affiliate marketing is how exactly to find the particular products & services to affiliate for.
What I particularly liked was that she shared a specific list of what brands you can affiliate for as well as a list of programs she's a part of and which creator's she affiliates for.
While you can affiliate for many products & services, Kayleigh shares many tips on how you can succeed at affiliate marketing such as being cautious of oversaturation.
I won't delve too much into this, you should get a copy of her ebook to find out more – as well as a list of ideas on how to best promote your affiliate links.
Reading her ebook gave me lots of ideas on how I can improve my affiliate marketing strategy.
It also convinced me to try creating more seasonal content because quarter 4 is a period where bloggers tend to make the most sales.
I liked how her ebook was easy to read but still had lots of actionable tips and strategies.
Pitching to Brands & Creating Lasting Brand Relationships
Sponsored posts or collaborations are one of the more well-known ways that bloggers and influencers make money online.
But the first question many people have when they want to start monetising this way is "How can I land sponsored posts?"
While you can wait for brands to approach you, you're leaving money on the table if you're not being proactive about landing sponsored posts because you're not pitching to brands.
I feel grateful to have brands like this hotel be the one contacting me first for collaborations, but one thing I've wanted to do more of is approach brands first.
And there is a right way to approach them.
That's why I was excited to read the Pitching to Brands & Creating Lasting Brand Relationships ebook since pitching is a skill I want to cultivate.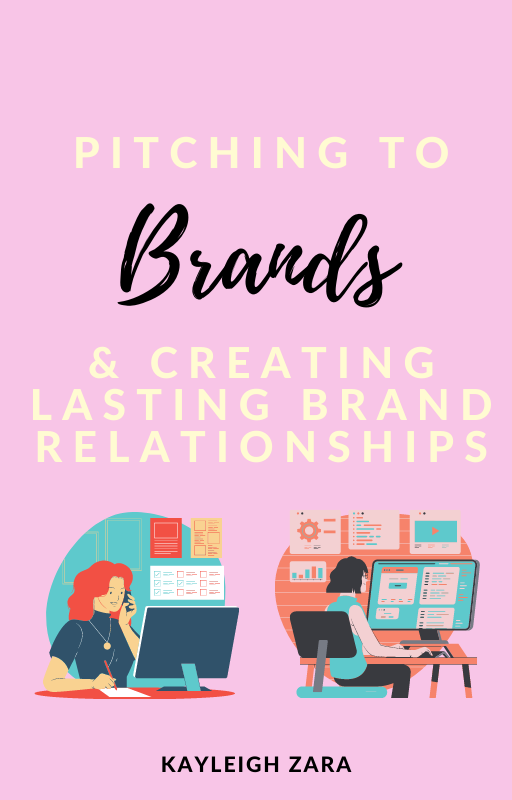 I want to learn it from someone who has worked with many brands and has experience with pitching.
Kayleigh put all the experience she has working with brands, crafting long-term relationships with them and cold pitching into this ebook.
There are many questions that bloggers and influencers have when it comes to pitching: when to send your rates, how much to charge, where to find a brand's contact details, and how to find sponsored post opportunities.
Kayleigh tackles all of this in her ebook.
My favourite part is the pitching examples: how to approach brands depending on what type of partnership you want to cultivate with them, be it on a gifting basis, paid work or to be added in their PR list.
The structure of how the information is presented is similar to her previous ebook, wherein she begins with defining what a collaboration is.
She goes on to list the different types of collaborations and when to disclose if that particular collaboration is indeed an ad.
This is crucial because you want to make sure you're blogging legally, and that means disclosing the right way.
Albeit, it can be confusing in the beginning how to know what constitutes as an advertisement, so it's helpful that Kayleigh shared this bit of information in her ebook.
While some bloggers' strategies may be about landing as many sponsored collaborations – that's totally fine if that's what you want – but I appreciated that Kayleigh even included a section in her ebook about declining collaborations or how to reply to a brand when you want to turn a gifted partnership into a paid one.
From there, the ebook tackles how you can form lasting collaborations.
And if you're a blogger who loves a particular brand or business, wouldn't it be a dream to be able to work with them long-term and ideally at a paid basis?
That's one of my long-term goals too!
In summary, both of these ebooks were easy to digest and provided lots of practical tips so you can hit the ground running.
I would definitely recommend them to anyone who's looking to start making money through affiliate marketing or who wants to learn about how to cultivate a great partnership with brands in order to land paid work.
I really enjoyed both ebooks that I decided to also ask Kayleigh to make me an affiliate already! 🙂
So if you want to start learning about affiliate marketing and pitching to brands, then you definitely want to check out both of Kayleigh's ebooks:
A Beginner's Guide to Affiliate Sales
Pitching to Brands & Creating Lasting Brand Relationships
Thank you again to Kayleigh for gifting me both ebooks in exchange for this review.