Trying Hallotober & Blogtober Tags for the First Time
Disclaimer: I received a copy of these two ebooks in exchange for my honest review. This post also contains affiliate links. This means that if you purchase a product I've linked, I earn from the referral. However, you don't get charged extra. Click here to read the full disclosure.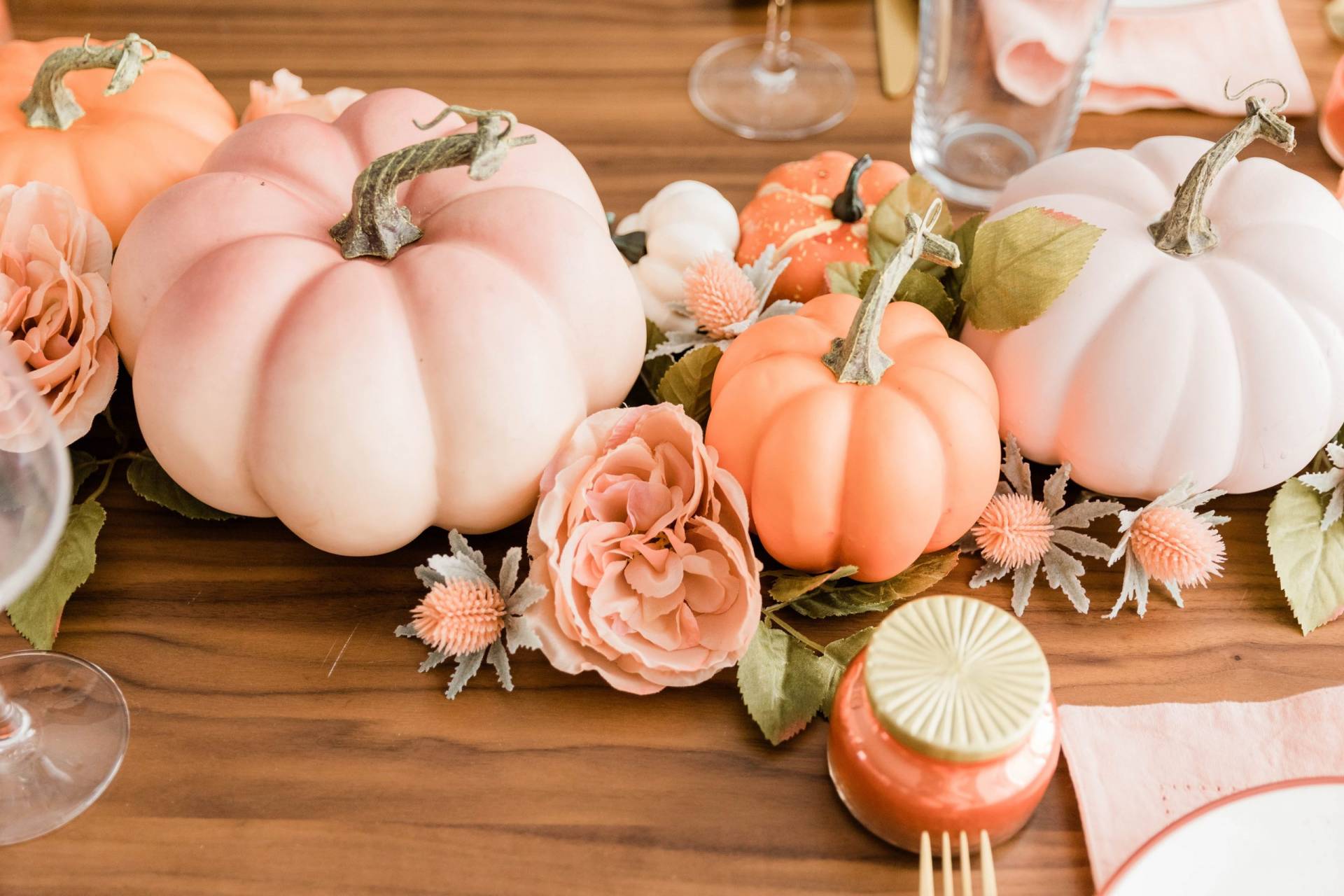 I love Halloween but I hate horror films.
Sounds pretty ironic, doesn't it?
Halloween has always been something that I look forward to.
I find it fun to dress up as my favourite characters like Hermione, The Flash or even my favourite artists like Hayley Williams.
But I have a low tolerance for horror.
It's so bad that I can't sleep, so I'd rather keep my peace of mind rather than watch a horror film.
So when I came across this blogging tag from Claire's post I wanted to participate in it.
I've also been tagged in another Halloween related blogging tag called Blogtober, so in this post I'll be publishing both blogging tags and their questions.
I don't know if that's allowed but since they're both Halloween tags, I wanted to streamline them into one post.
And to be honest, I'm excited to publish Halloween content on my blog!
My last Halloween-related post was about blogging fears and how to overcome them.
Anyway, time to answer the questions of the first Halloween tag.
BLOGTOBER
Thank you Sophie and Weird&Liberated for tagging me!
Rules
– Thank the blogger who tagged you and link to their post.
– Put the rules after an introduction, then answer the 13 questions.
– Tag 13 more bloggers to participate in the game.
– Use these same Halloween questions, or create new ones of your own.
What's your favourite thing about October or Halloween?
Getting to dress up!
How much do you spend on Halloween?
If I go to a party, then I would spend to pay the entrance fee and maybe some supplies to DIY a Halloween costume. It's been years since I bought a costume. It's more fun to DIY!
What do you think the average person spends on Halloween candy & does it match what you spend?
I'm not sure since I don't purchase candy to give out, but I'm guessing my expenses would be a lot less
Does social media influence how much you decorate for Halloween, causing you to spend more?
Lately, yes. I've been seeing so many fun Halloween decorations and blog posts that it makes me want to decorate though I haven't taken the plunge and bought anything yet, which is good for my bank account.
Do you buy or create your own Halloween costumes and what was your favourite costume so far?
I usually like to create them. My favourite would be Hermione of Harry Potter!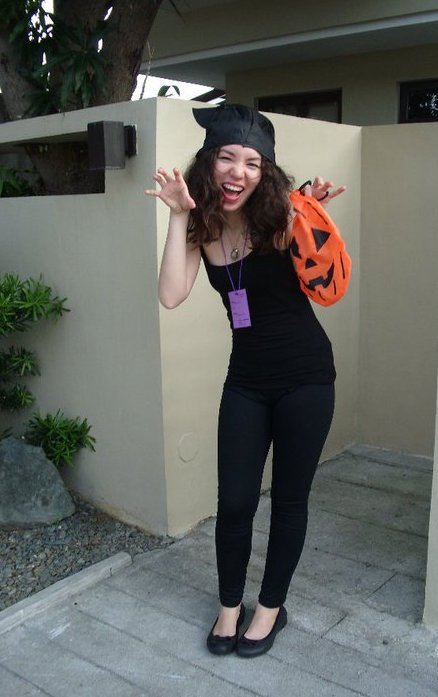 Share a trick you have played on someone at Halloween?
I can't remember but it's probably the good old jumping from behind a door or closet to scare someone.
Do you have a favourite Halloween treat?
Yes! Love those sour tape candies. It's been years since I last had them.
What is something you can do with a pumpkin once Halloween is over?
Make it into pumpkin soup! I love pumpkin soup.
Do you consider pumpkin a fruit or a vegetable?
Vegetable!
What is the scariest food you've ever eaten?
Beef tongue. It's not an exotic dish, but I can't stand the feeling of eating tongue: tongue on tongue. Ew! ?
Do you have a favorite bubbling Halloween drink?
None.
People usually spend money on Halloween, but have you ever made money related to this holiday?
No, I have not. I usually spend money on Halloween rather than earn from it!
Have you ever read Frankenstein by Mary Shelley or another frightening book?
I haven't read Frankenstein, but I remember there was a Young Adult fantasy novel about sirens that I couldn't finish.
It was a retelling of The Little Mermaid, but I stopped reading because I couldn't stomach dark elements of the siren.
I know sirens kill humans or take their souls, but I grew up loving The Little Mermaid, so reading that book just crushed that whole innocent and pretty mermaid image in my head.
Don't ask me what the book's name was. My subconscious mind has erased it because it was that traumatic to me. I do remember giving the book away to my friend who didn't mind reading it!
And that's it for the Blogtober questions. I'll add the list of bloggers I'm tagging at the end of the post.
HALLOTOBER
Thank you to Jordanne for creating the Hallotober Tag.
Rules
• Thank the person who tagged you and link to their post
• Put the rules at the beginning
• You can use the tag image somewhere in the post
• Answer the 13 questions
• Tag 13 people to do the tag
• Delete Question 13, add a new number one question of your own
What's your favourite thing about October?
My favourite thing about October is that it's acceptable to go to costume parties. I love any chance to dress up as my favorite characters or people!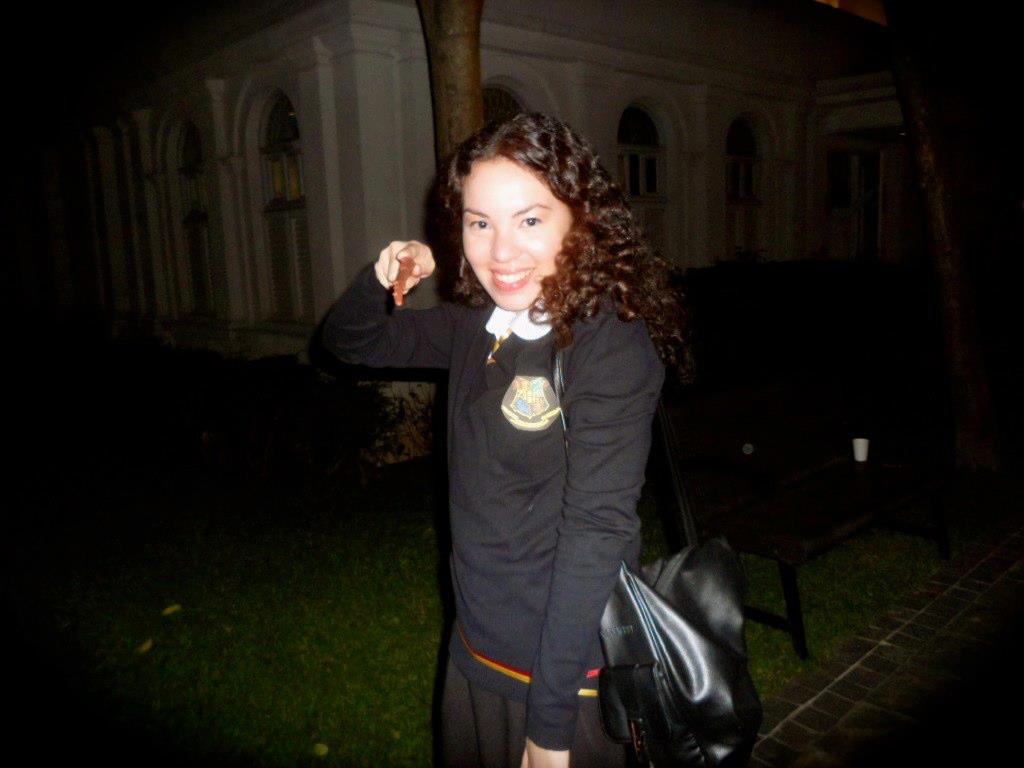 Are you a big celebrator of Halloween?
Though I love Halloween, I don't hugely celebrate it.
When I was younger, I would look forward to driving around and going trick-or-treating because CANDY!
As I got older, I would go to house parties or college-organised parties.
But at home, we don't decorate.
Ever since I was small we really wouldn't decorate because we wouldn't be giving out candy.
But lately I've been thinking of having more fun with decorating at home maybe adding a few pillow cases or halloween-themed lights to celebrate.
What's your favourite horror movie?
None. I don't like horror. I've tried and realised that it triggers my anxiety, so ever since then, I've sworn off them.
Would you rather a cosy night in watching horrors or a big night out in a costume?
Because I can't watch horror, I would opt to go on a big night out in costume.
That is such a surprising answer for an Introvert.
Which has been your most favourite costume to date?
My Hermione costume – it was a DIY Hogwarts school uniform.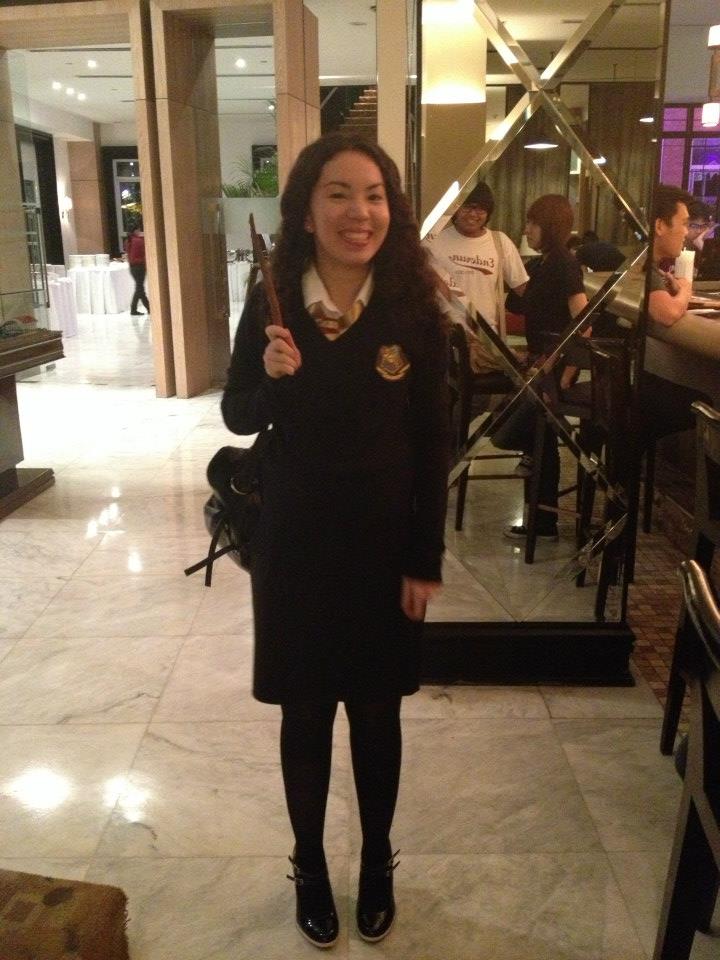 Bobbing for apples or pin the hat on the witch?
I've never tried bobbing for apples so maybe that one!
How do you celebrate Halloween?
I used to go to house parties, dress up for the fun of it and take photos, or attend a Halloween party at work.
Now that I'm a full-time blogger and since we can't go out anyway due to the lockdown, I'll probably spend it this year by watching some kid-friendly Halloween movies like Hotel Transylvania or Corpse Bride.
What's your least favourite horror?
I don't think I can answer this since I don't watch horror films anymore.
Do you have a favourite trick or treating memory?
Back in High school, my friends and I decided to dress up and drive around one of the bigger villages in our city and participate in their trick-or-treating activity. After a sweaty but fun time going around, we ate dinner together.
What's your favourite thing about Halloween?
Being able to dress up without having to worry about people thinking you look weird for dressing up that way.
Scary costume or Silly costume?
Silly so it's more fun. It's great to make people laugh.
What's your favourite Halloween candy?
Sour tapes!
Who is your favourite Harry Potter character and why?
I think you know the answer to this by now!
I've resonated with Hermione because I often felt like an outsider until I found my core group of friends.
And in High School, I always chose to focus on my studies. I never had a wild night out. I'm one of those people who strictly follow rules. I prefer reading books and writing stories over going out.
Plus, I have naturally curly hair too.
I loved that Hermione was a strong female character I could look up to. She made studying and reading books cool to me.
BLOGGERS TAGGED
If you've been tagged, feel free to do the Blogtober tag, Hallotober tag or both.
I tag:
Constance