9+ Great Black Friday Deals For Bloggers
A round-up of black Friday deals for bloggers by bloggers and top brands | Last updated on November 24, 2021
Is there a product that you've been wanting to purchase but have been on the fence to buy? 
It could be that the price is beyond your budget or that you've been spending a lot in general, so you've been trying to cut back. 
For me, I've had my eye on several blogging resources and a new blog theme since it's been 3 years since I changed my theme.
They've been on my wish list for a couple of weeks now, and I purposely waited for this week to arrive so I could get them at a discounted price. 
I tend to give in when it comes to investing in blogging resources or tools or courses because it always pays off eventually. 
Whether that's gaining back the money I spent or levelling up my knowledge or mindset, I always see it as a good investment. 
But that isn't to say that the minute I see something I want, I purchase it right away. 
Though that would be the ideal scenario and something I'm working towards: to be so financially secure that I can purchase something without having to worry about the cost.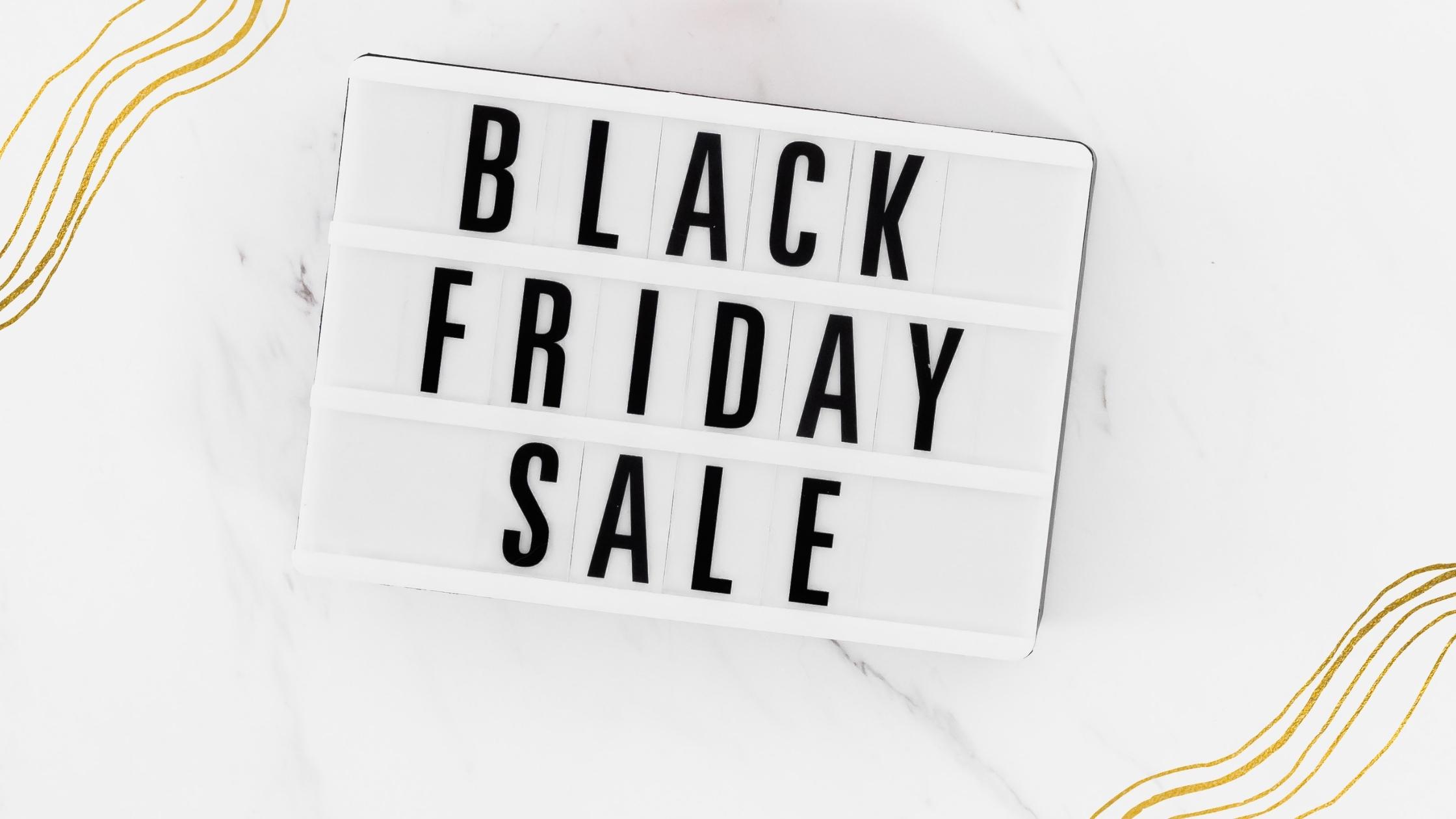 Black Friday is a great time to purchase items on my wish list while saving money when investing in blogging resources. 
While there are many great deals out there this week, this post features a list of Black Friday deals for bloggers.
The products listed here are a mix of those created by bloggers and includes deals on some of my favourite resources by well-known brands!
This means I spotlight small business owners, bloggers who sell products, as well as big brands.
Without further ado, here are a list of Black Friday deals for bloggers together with the discount and promo duration. so be sure to bookmark those deals that have yet to begin!
TOO BUSY TO READ THE WHOLE POST? PIN THIS FOR LATER!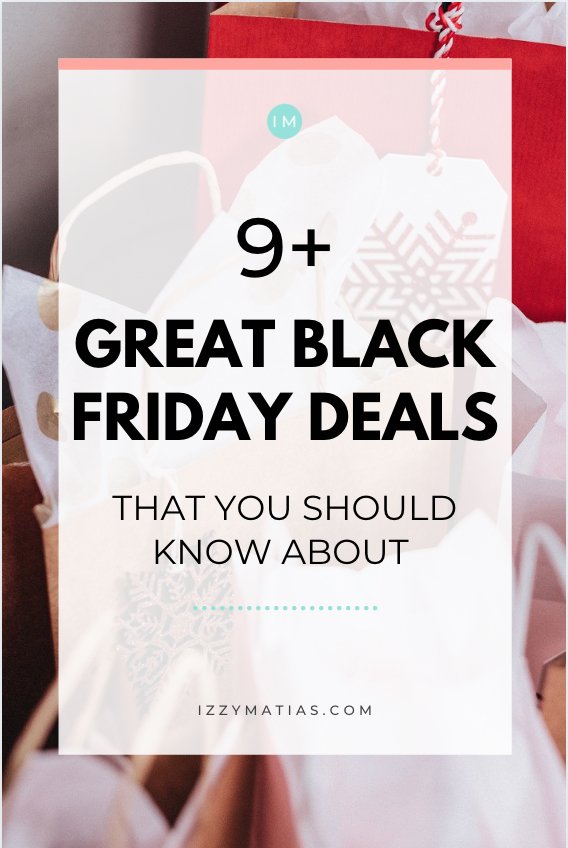 BLACK FRIDAY DEALS FOR BLOGGERS
Affiliate Marketing Resources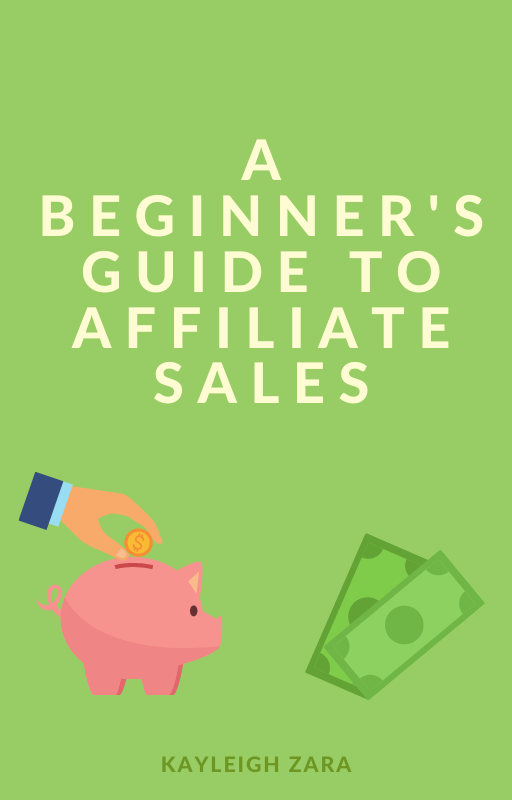 A Beginner's Guide to Affiliate Sales eBook 
If you wan to start with affiliate marketing, then Kayleigh Zara's A Beginner's Guide to Affiliate Sales Ebook is just for you. Not only does it have a list of brands you can start becoming an affiliate for, but it also has tips on how to succeed in affiliate marketing. 
You can get this book together with Kayleigh's other books for only £10 from November 25 to 30, 2021. 
Affiliate Marketing for Bloggers 
Here's another affiliate marketing ebook for bloggers created by Neesha.
Her Black Friday deals for bloggers are as follows:
– November 26: 65% off
– November 27: 60% off
– November 28: 55% off
– November 29: 50% off
Be sure to use the discount code 'BLACKFRIDAY' to avail of the discount.
Content Creation Resources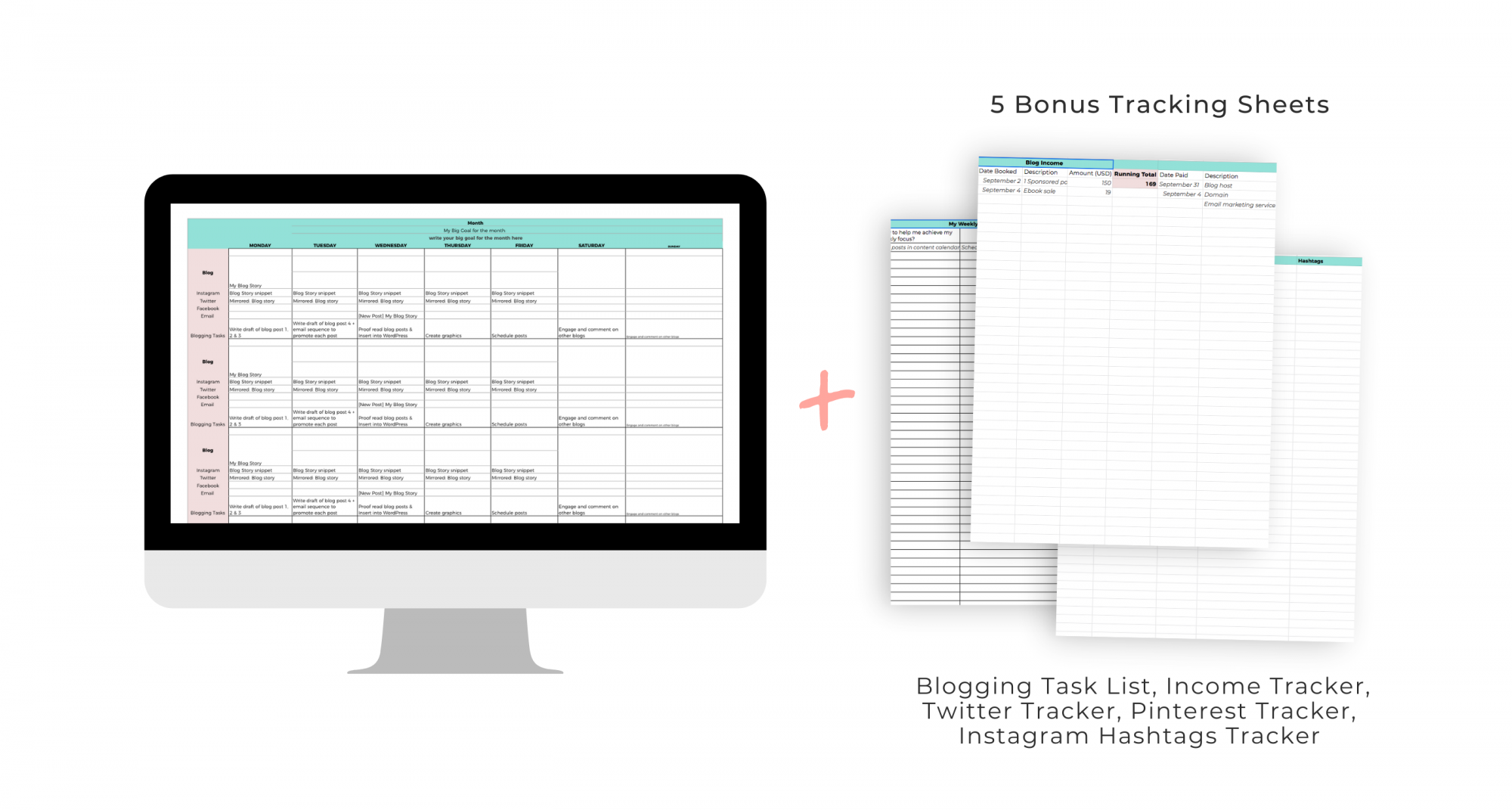 Consistent Creator's Content Calendar
An editable content calendar template designed to help you manage your blog efficiently. 
Black Friday deal for bloggers: Currently on 50% off until November 30 using the code "BLACKFRIDAY" at checkout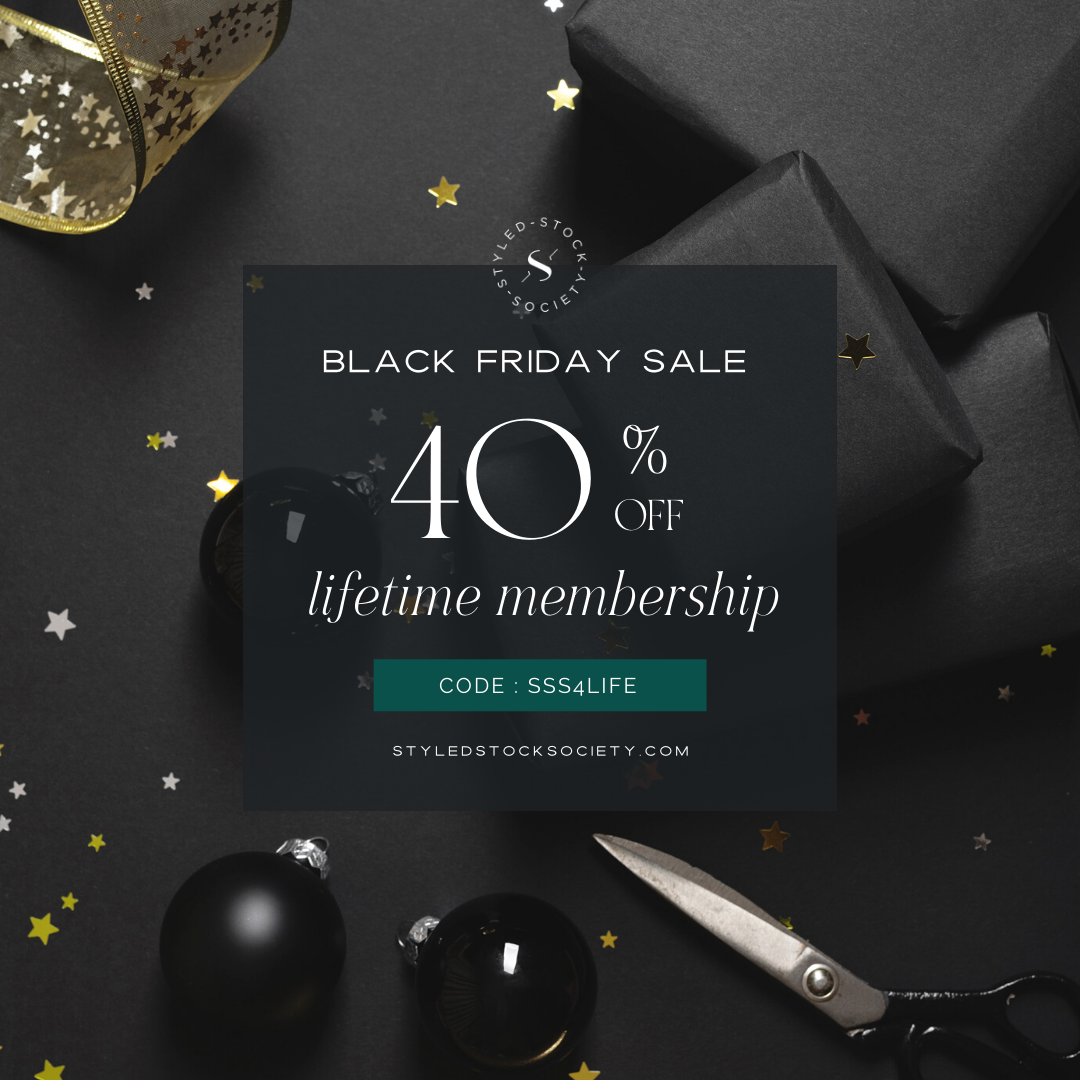 Styled Stock Society
A membership service that provides you with high-quality, beautiful, feminine stock photos and done-for-you, editable Canva templates for your blog, social media, and online business needs.
Black Friday promo: 40% off lifetime membership with code SSS4LIFE at checkout from November 23 at 9am ET to November 30 11:59PM ET.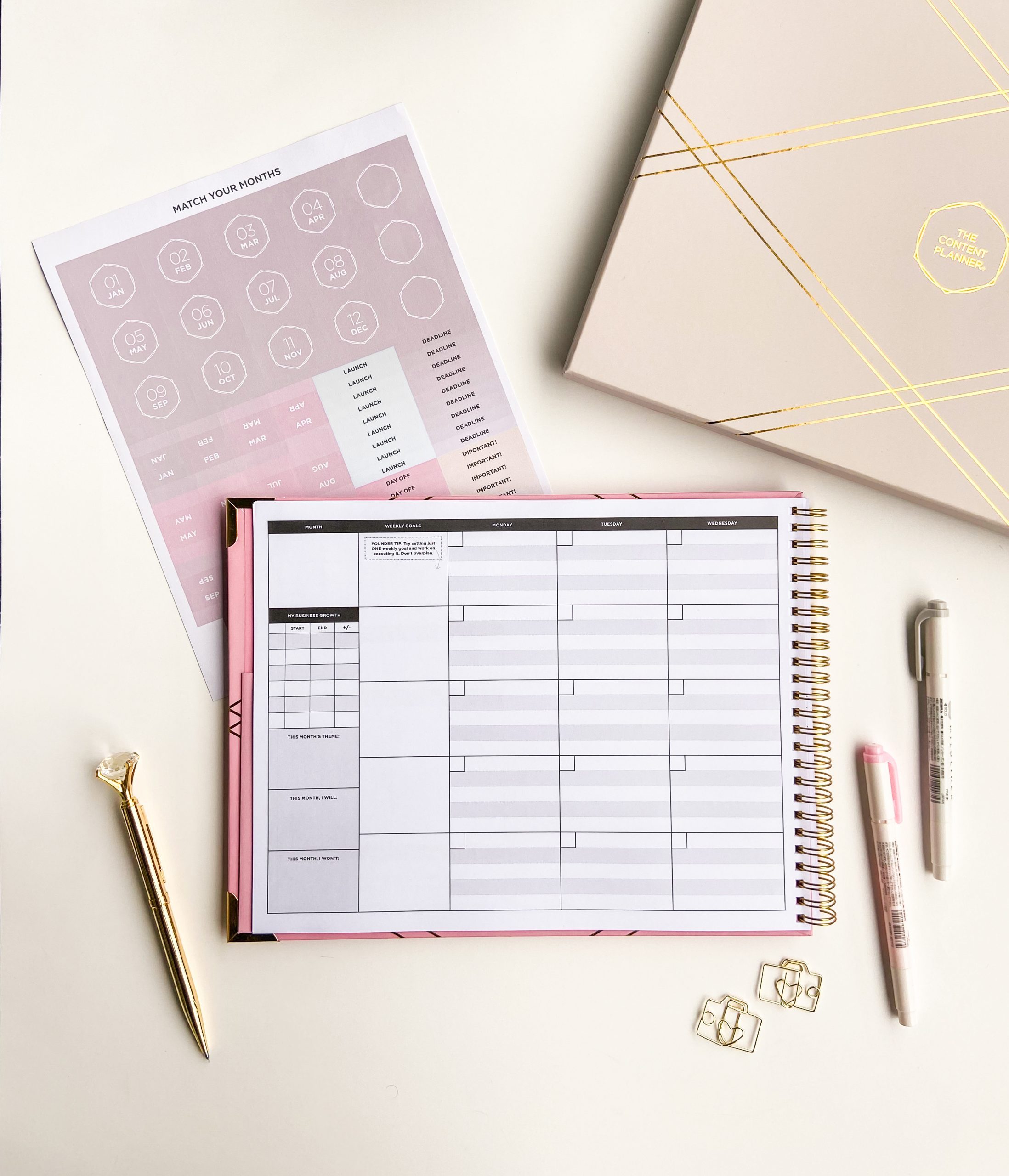 The Content Planner
The Content Planner is one of my favourite paper planning tools. It's beautiful. It's fillable (meaning no pre-filled dates so you can use it anytime), and includes monthly and goal-setting pages. You can check out my full review here.
Black Friday promo: 30-70% off site-wide on November 26 at 8AM EST.
How to Create Engaging Content mini-course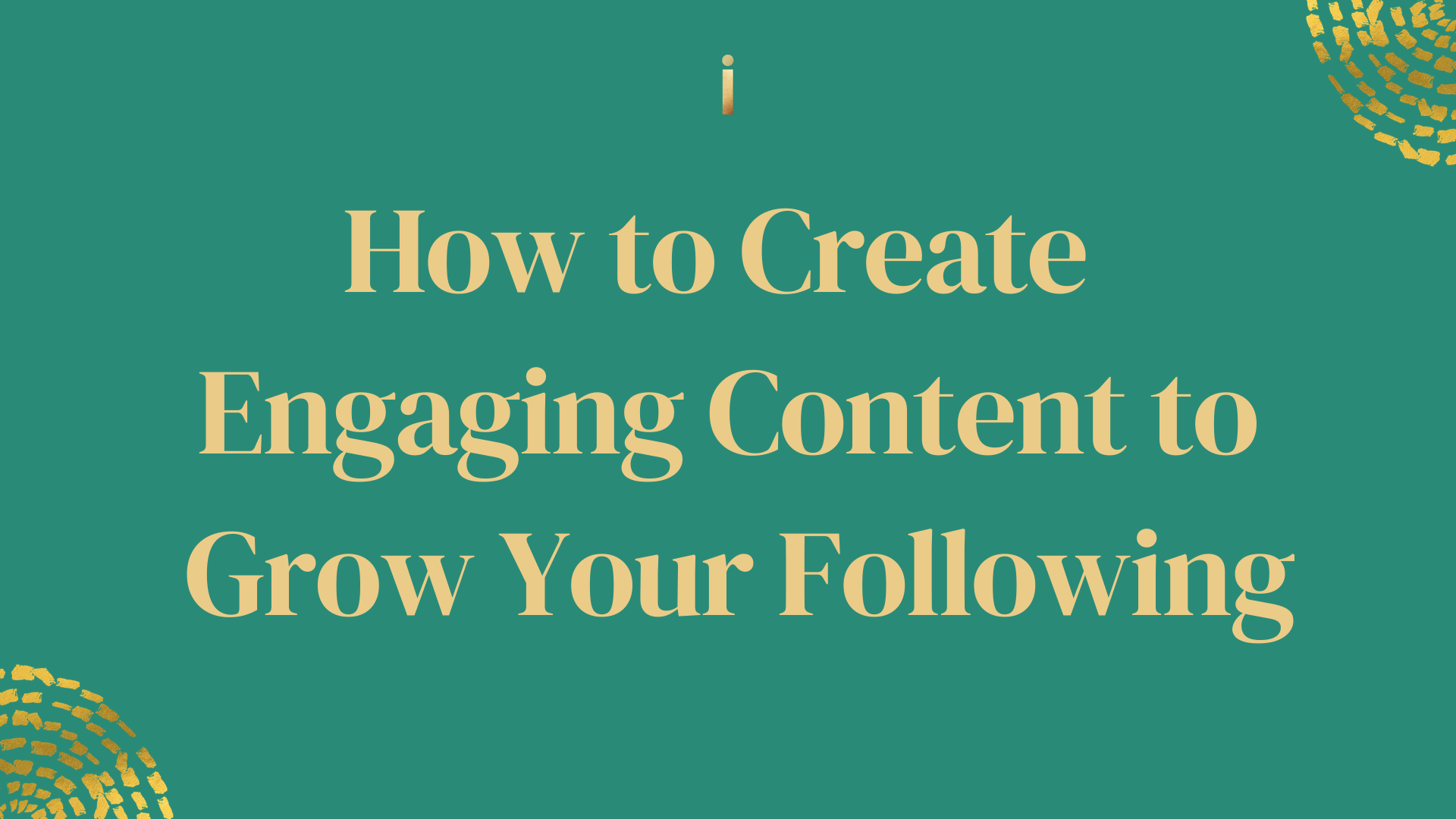 A mini-course to help you create the content your audience wants and how you can be consistent
Black Friday deal for bloggers: Currently on 50% off until November 30 using the code "BLACKFRIDAY" at checkout
Hearten Made Blog Themes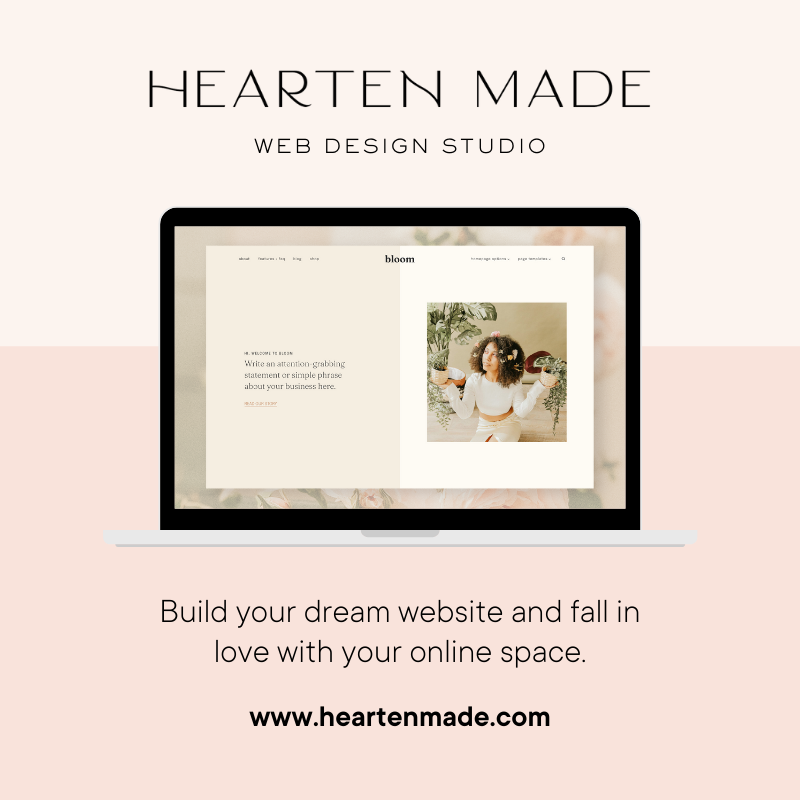 Beautiful WordPress themes to elevate your blog design
Black Friday deal for bloggers: 20% off until November 29 using the code "BLACKFRIDAY21" at checkout
Legal Templates to Protect Your Blog
For this portion of the Black Friday deals, the legal templates I use are from blogger and lawyer Amira. 
Legal templates Black Friday deal for bloggers: up to 40% off storewide (individual legal templates + bundles) until November 29, 2021 by using the code "BF21"
Early Access Bonus: Anyone who purchases the VIP legal bundle between November 15th to November 20th will receive an ADA compliance bundle for free! ($97 value)
Investing in her legal templates are one of the best investments I made to protect myself and my blog to ensure I'm blogging legally.  
Here is a list of some of the legal templates you can get: 
Starter Legal Bundle contains all 3 must have legal pages Privacy Policy, Disclaimer and Terms and Conditions templates plus 9 bonuses worth $1175 to comply with the laws and avoid GDPR fines.
Premium Legal Bundle has legal templates needed to protect you when you start to partner with brands, contractors, or other bloggers. It comes with all the 3 templates and 9 bonuses from the Starter Legal Bundle PLUS the 3 additional templates and 4 bonuses.
 VIP Legal Bundle is for those who want the complete legal protection for their business. It has all the 6 templates and 14 bonuses from the Starter & Premium Legal Bundles PLUS 10 more templates and 2 bonuses (16 templates + 16 bonuses!)
Sponsored Post Contract Template to ensure you get paid for all your hard work and time working on those brand collaborations
Guest Blogger Agreements to protect yourself when accepting guest posts and ensure the posts you receive are original.
Coaching Agreement Template to protect yourself if you offer coaching services
Media Release Agreement Template to get permission to use images, testimonials, videos
Affiliate Agreement Template to ensure your affiliates promote your products/services legally
Legal Bundles: 
Interior Design Contract Bundle
SEO Resources 
These SEO eBooks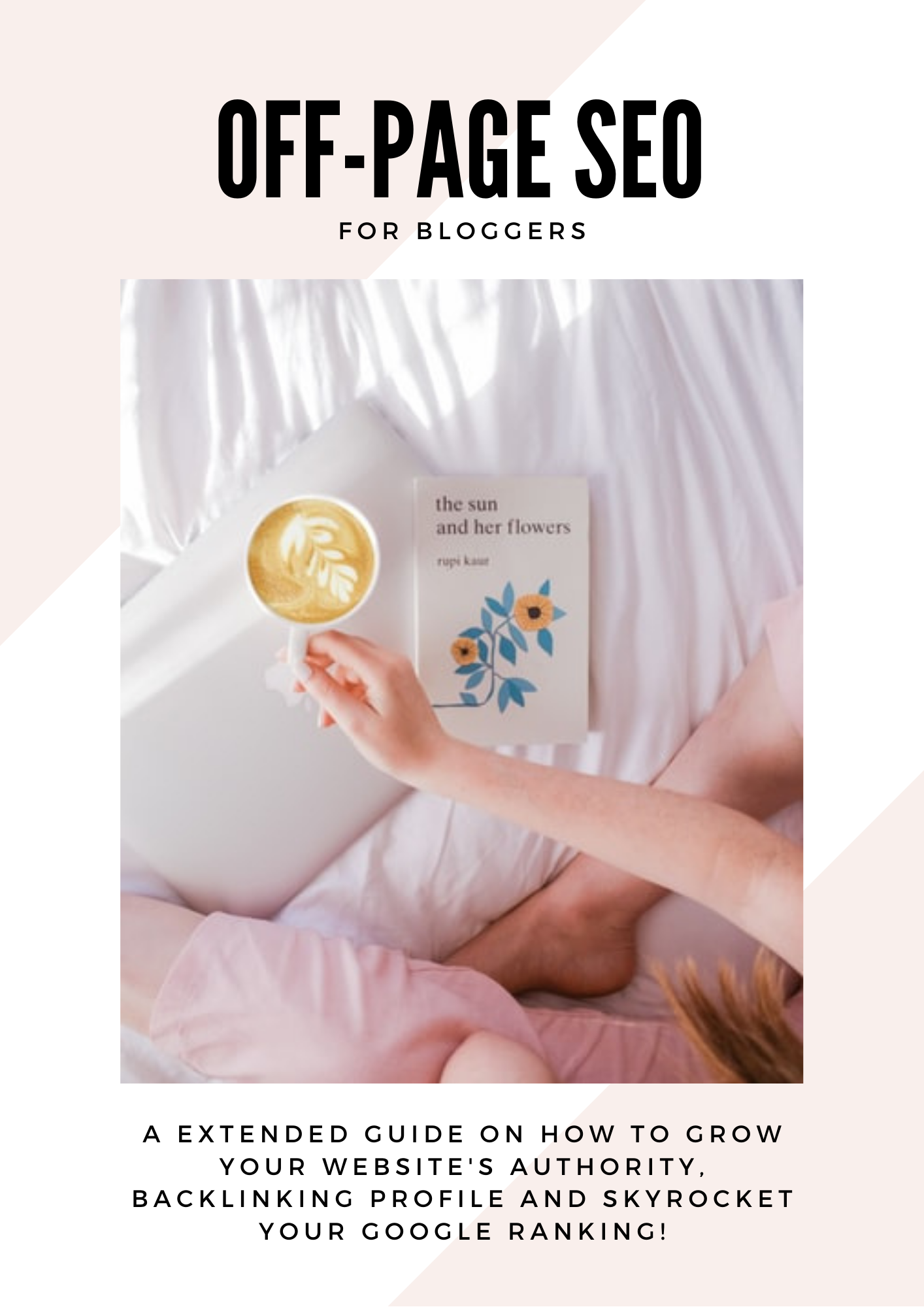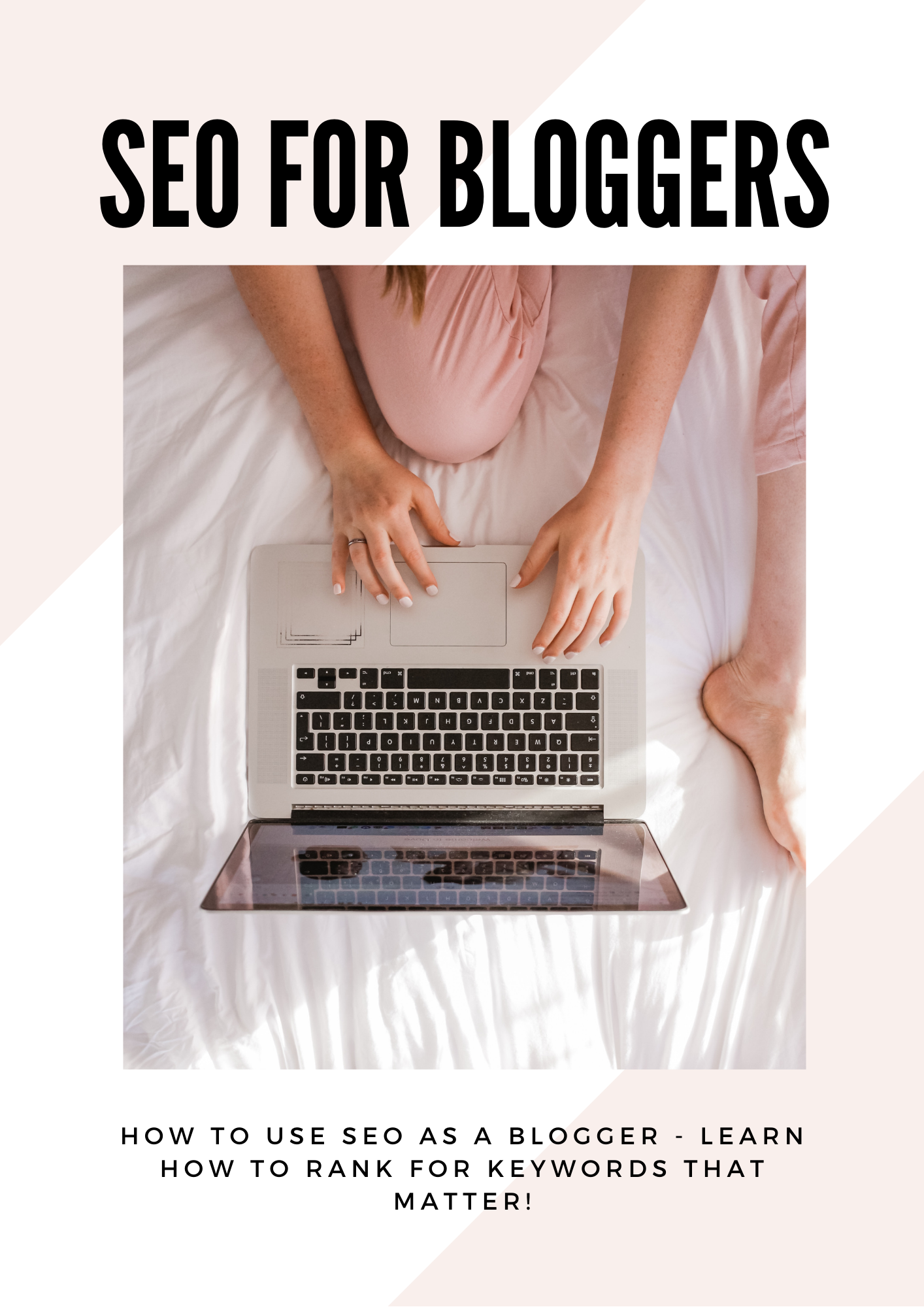 Aside from Pinterest, SEO is one of the best ways to increase your blog traffic and grow your blog. However, SEO is a whole world in itself. If you've been wanting to learn more about SEO, these ebooks by Nele of The Navigatio are a great start: 
Black Friday deals: 50% off from November 25 to 30, 2021 using the code "BLACKFRIDAY "
Social Media Resources Pinterest Resources 
Social Media Templates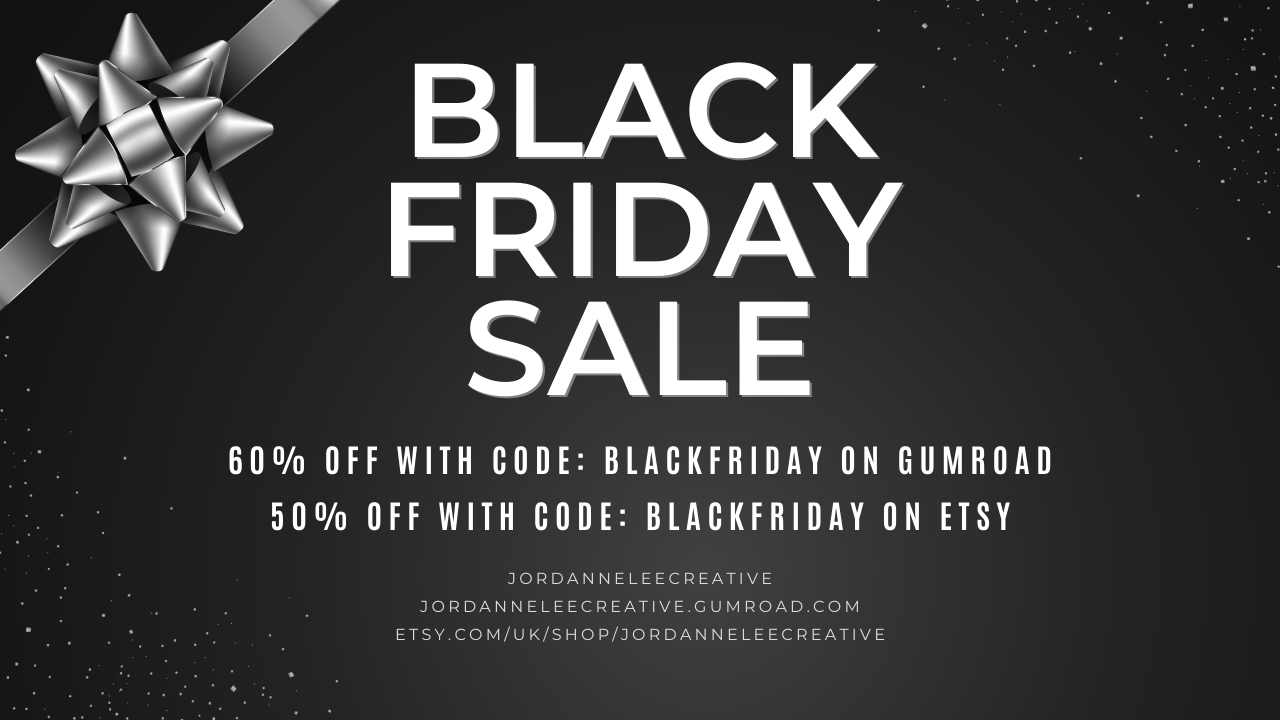 Jordanne Lee of TheLifeofAGlasgowGirl has a plethora of social media templates like Instagram Highlight Covers and an Instagram Branding Pack.
Black Friday deal: 60% off all items on her Gumroad shop and 50% off on her Etsy using the code, "BlackFriday" from November 26 to 29
Pinterest Resources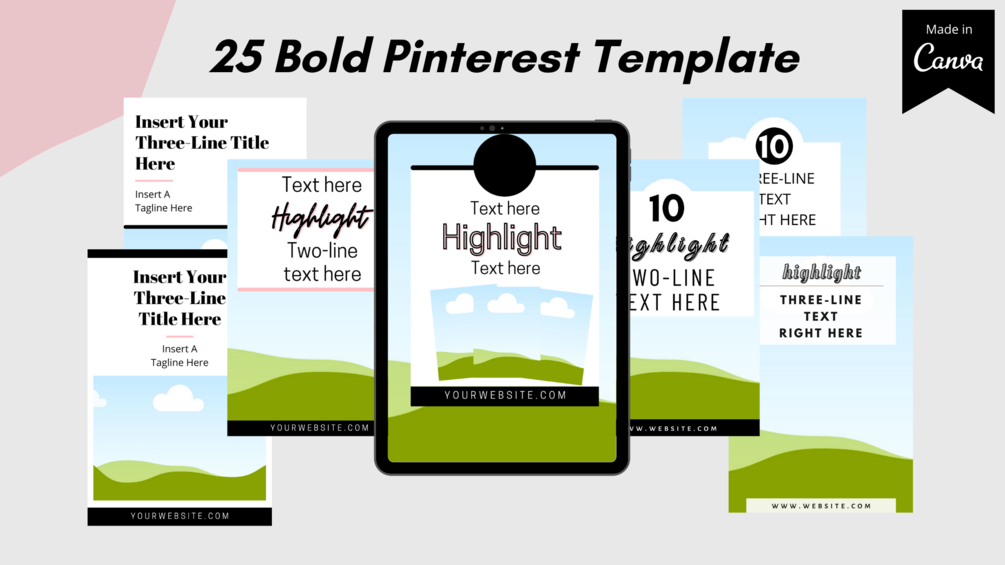 Pinterest Templates Pack 
These templates by Merry of Monodreame can speed up your Pinterest creation process. Get 50% off for the 4 in 1 Pinterest Templates Bundle (130 Pinterest templates) with the code "blackfriday50"
Black Friday deal for bloggers: 50% off until end of November using the code "blackfriday50"
Money-Making Resources
Pitching to Brands & Creating Lasting Brand Relationships eBook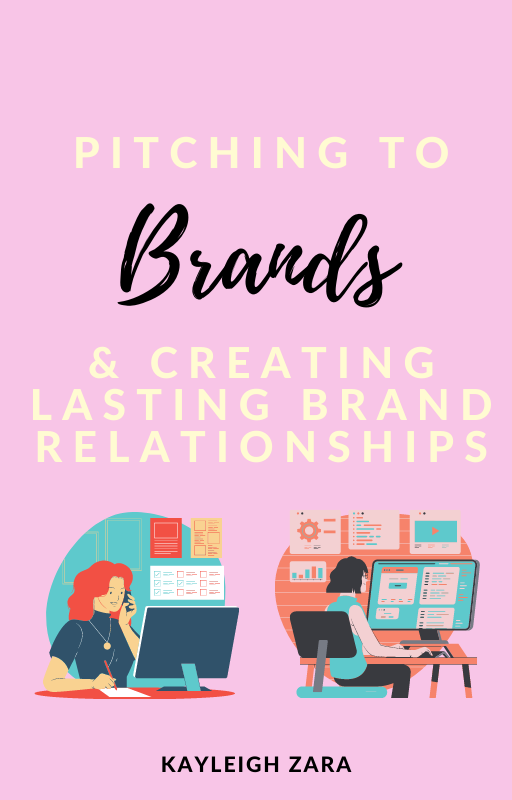 When it comes to brand collaborations and sponsored posts, there's a lot to learn. Where do you find these opportunities, and how exactly do you approach brands? And once you have, how do you cultivate a long-term partnership with them? That's what this ebook is about. 
Get this together with Kayleigh's other books for only £10 from November 25 to 30, 2021.
How to Start a Money-Making Blog (Your Creative Business) online course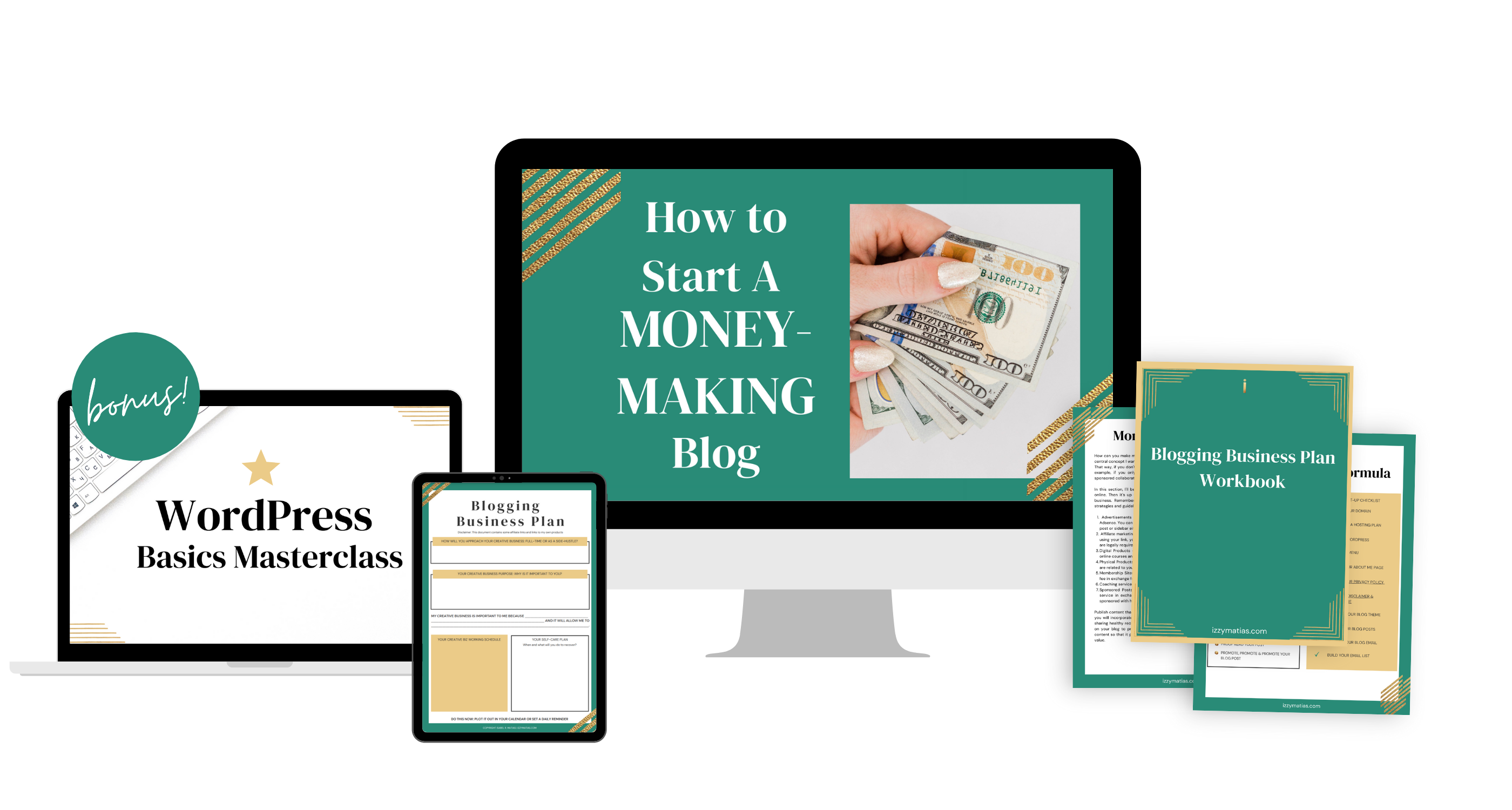 My signature online course teaches you the elements of a money-making blog so that you can approach blogging with more clarity and less overwhelm. In the How to Start a Money-Making Blog (Your Creative Business) online course, you get:
– 15+ video lessons that contain the elements of a profitable blog
– Blogging Business Plan workbook to apply what you learn 
– Learn the 7 different ways you can start monetising your blog
– Ultimate blog post formula so that you never forget what to include in a blog post again
– Blogging Tasks Timeline on how to prioritise your tasks from set up to launch
– Step-by-step guide on how to set up a self-hosted WordPress blog 
Black Friday deal for bloggers: Currently on 50% off until November 30 using the code "BLACKFRIDAY" at checkout
PODIA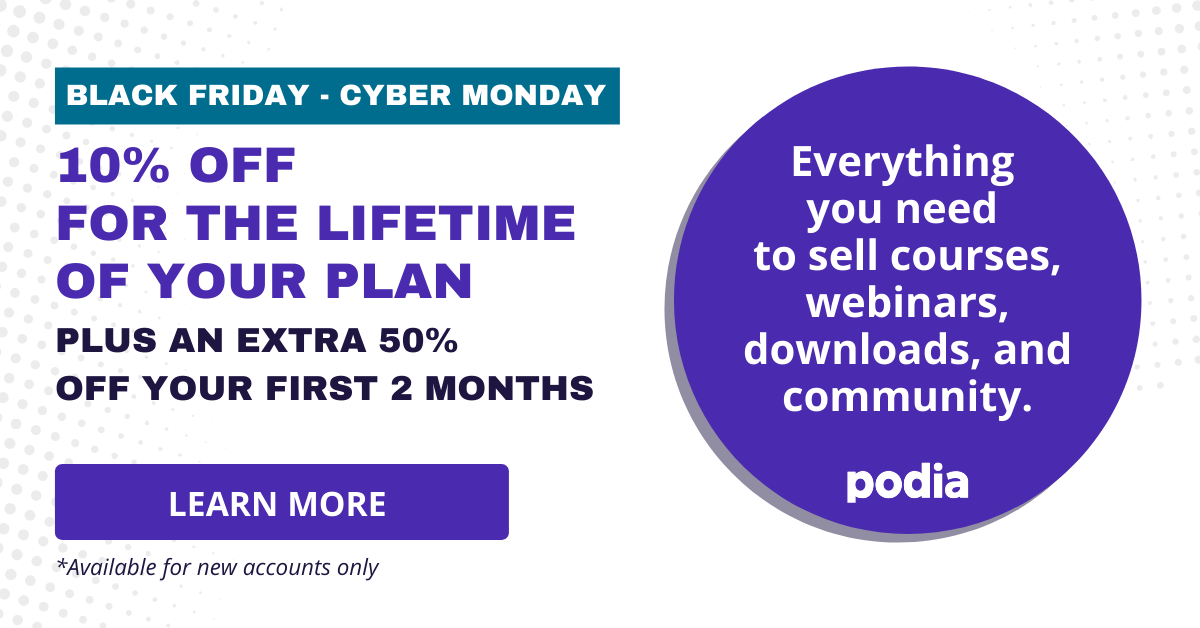 An easy-to-use platform where you can sell digital products, coaching services, courses, memberships and even build a community. Aside from selling, there are also email marketing services available.
Black Friday deals for bloggers: 10% off on new and existing customers on new subscriptions and upgrades plus 50% off their first two months from November 26 to 29.
THINKIFIC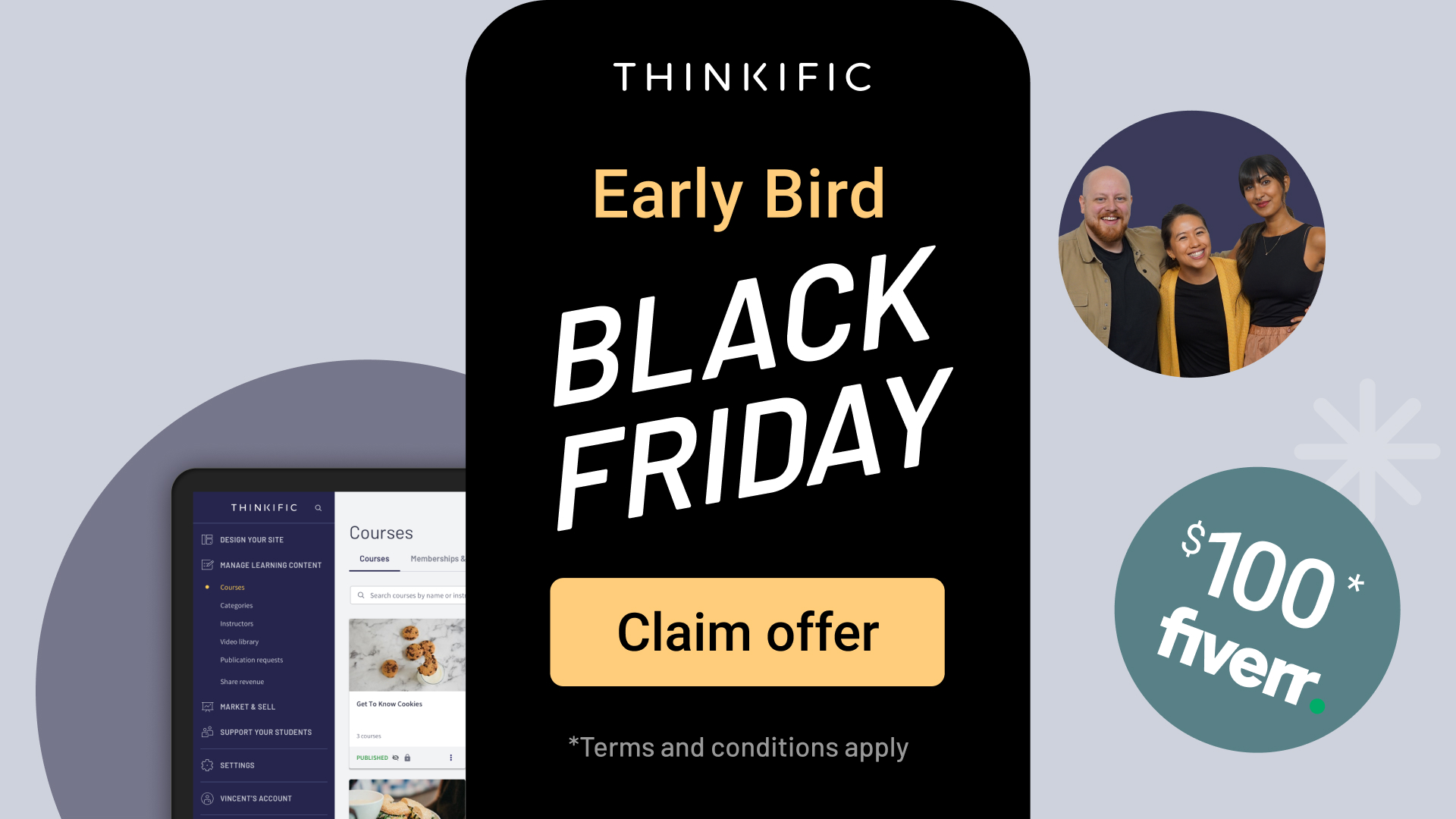 Thinkific is another well-known online course and membership platform.
Black Friday deals for bloggers: 6 months of Thinkific Pro, 60 days of expert training, free business booster tools and early-bird bonus of $100 fiverr credits when you purchase before November 26, 2021. 
Powerful Book Launch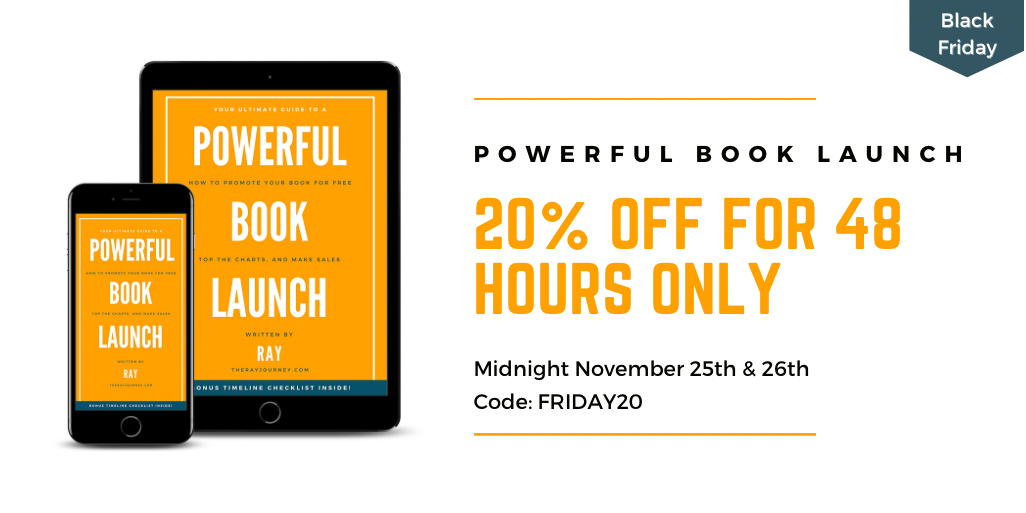 If you're launching a book, whether that's an eBook or a printed one, you'll want to read Ray's Powerful Book Launch to help you come up with your promotion strategy. It's one of the best tools I invested in for my blog and helped me rank #1 for my debut young adult novel called The Hush Society Presents during launch week!  
Black Friday deal: 20% off on November 25 and 26 using the code "FRIDAY20" at checkout.
Self-Care Products
Self-care Bundle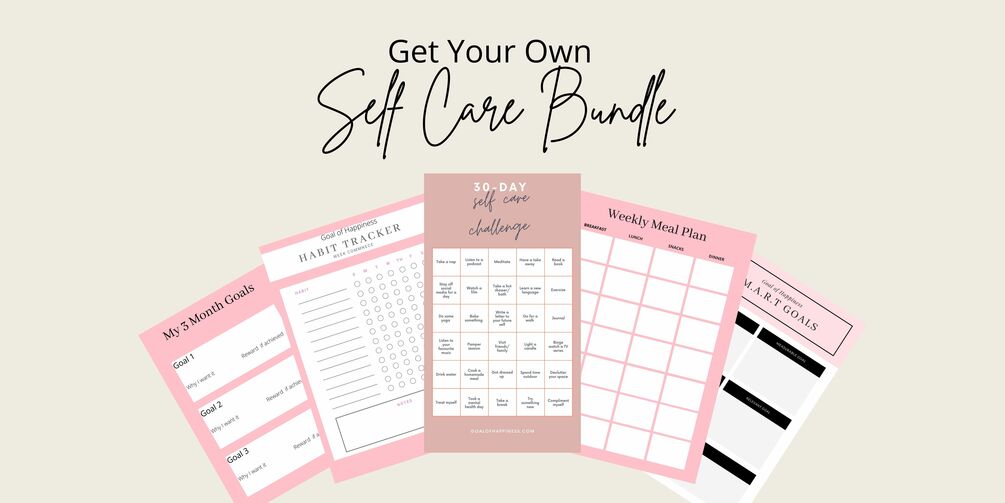 This self-care bundle includes a habit tracker, water tracker, goal setting, meal planner, daily planner, affirmations, workout calendar and a 30 day self-care challenge.
Black Friday deal: 20% off until November 30, 2021 using the code "blackfriday20" at checkout
Riyah Speaks Designs
Riyah from RiyahSpeaks has all her products from candles, sweatshirts, tshirts, mugs, as well as her blog products on sale!
Black Friday deals for bloggers: 50% off all products on her blog shop while her Etsy is 25% off all month
And there you have it. That concludes this Black Friday deals for bloggers round-up guide. Will you be getting anything this Black Friday? Let me know in the comments below!
Discover how to be a better content creator
Join a supportive community and get access to exclusive content such as in-depth blogging guides and fun reviews. Becoming a better content creator doesn't have to be boring or frustrating. Join The Content Chest membership to help you build your dream blog and share your bliss.