The Law Cafe episode 8 deals with the aftermath of the kiss, but also a tricky fight between two older best friends.
Trigger warning: death of a parent, pet murder, panic attacks, attempted suicide, murder
Disclaimer: there are spoilers
PIN THIS!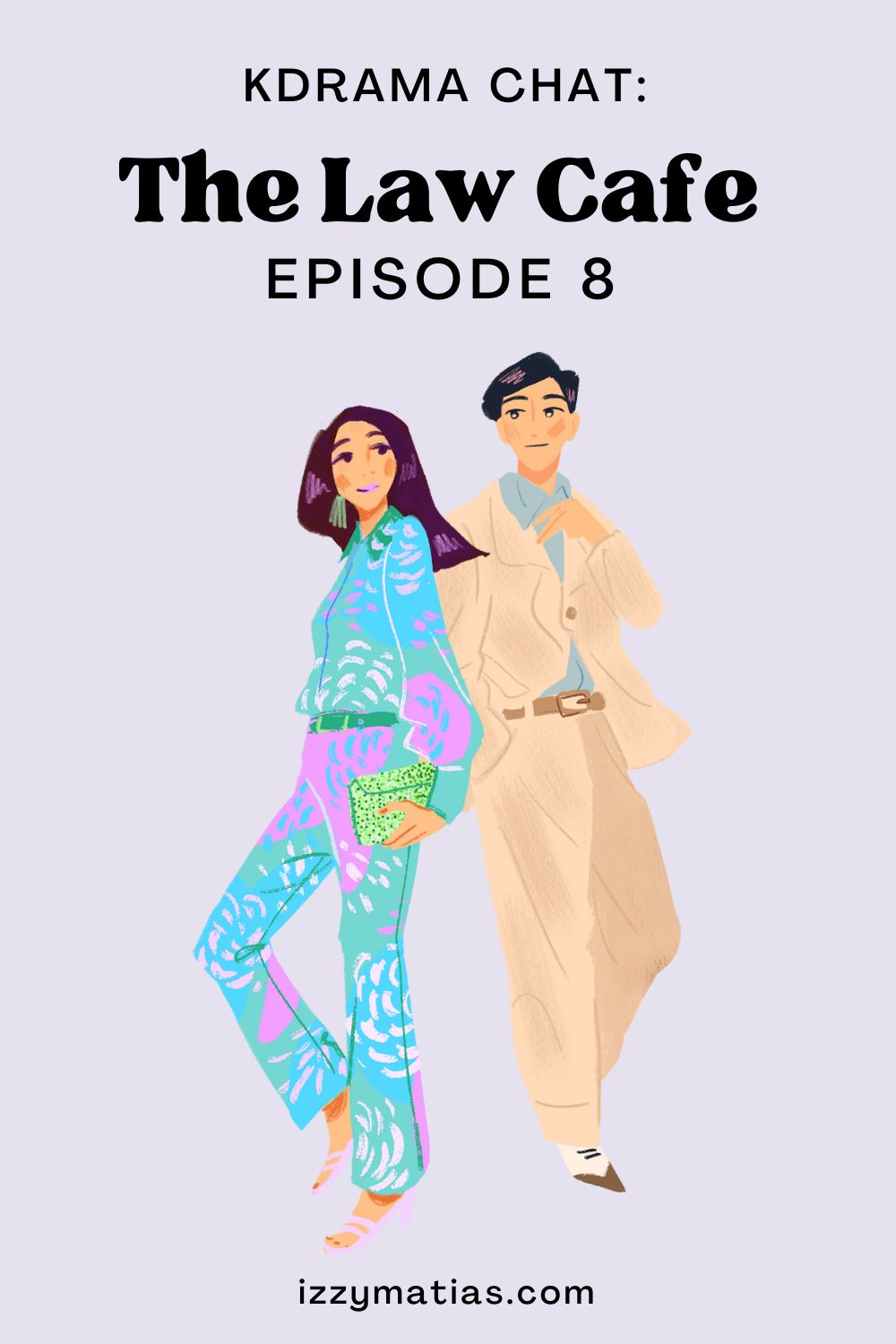 In case you'd like to read a quick recap of previous episodes, you can do so here:
SAVE THIS PIN!
The Law Cafe Episode 8
The Law Cafe Episode 8 synopsis
According to the synopsis in Viu, "After kissing Yu Ri, Jung Ho keeps avoiding her, thinking he made a mistake. Woo Jin and the members of the Law Café go to Jungpyeong Island where they provide free medical services and legal counselling. Yu Ri and Jung Ho meet two ladies who have had a dispute for quite a while, so they provide a solution for them."
The Law Cafe Episode 8 reaction and discussion
For someone who said he wanted to wait, things went from 0 to 80 real quick with Jung-Ho and Yuri and their impulsiveness.
And from 80 it dipped into the negatives with Jung-Ho's reaction. 
I'm still not over how scary that high school bully is.
He's not afraid of adults and almost hurt Jung Ho. 
Also Jung Ho has guts and is brave or insane?
For being the whistleblower to correct things from the past even if his family will be negatively affected. 
For this episode, the law cafe team together go out of town to accompany Jung Ho's cousin the doctor with his medical mission.
But this time, it's Yuri and Jung Ho also offering free legal advice.
Instead of working together, they're competing with each other – fighting because of their conflict about the kiss. 
Read the rest of the post inside The Content Chest plus direct links to watch The Law Cafe episode 8  
Protected Area
This content is protected.
Have you watched The Law Cafe episode 8? What do you think of it? 
If you like KDramas, you might like this guide!