The Law Cafe episode 7 still tackles the bullying case but now it involves arson and a very problematic bully.
Trigger warning: death of a parent, pet murder, panic attacks, attempted suicide
Disclaimer: there are spoilers
PIN THIS!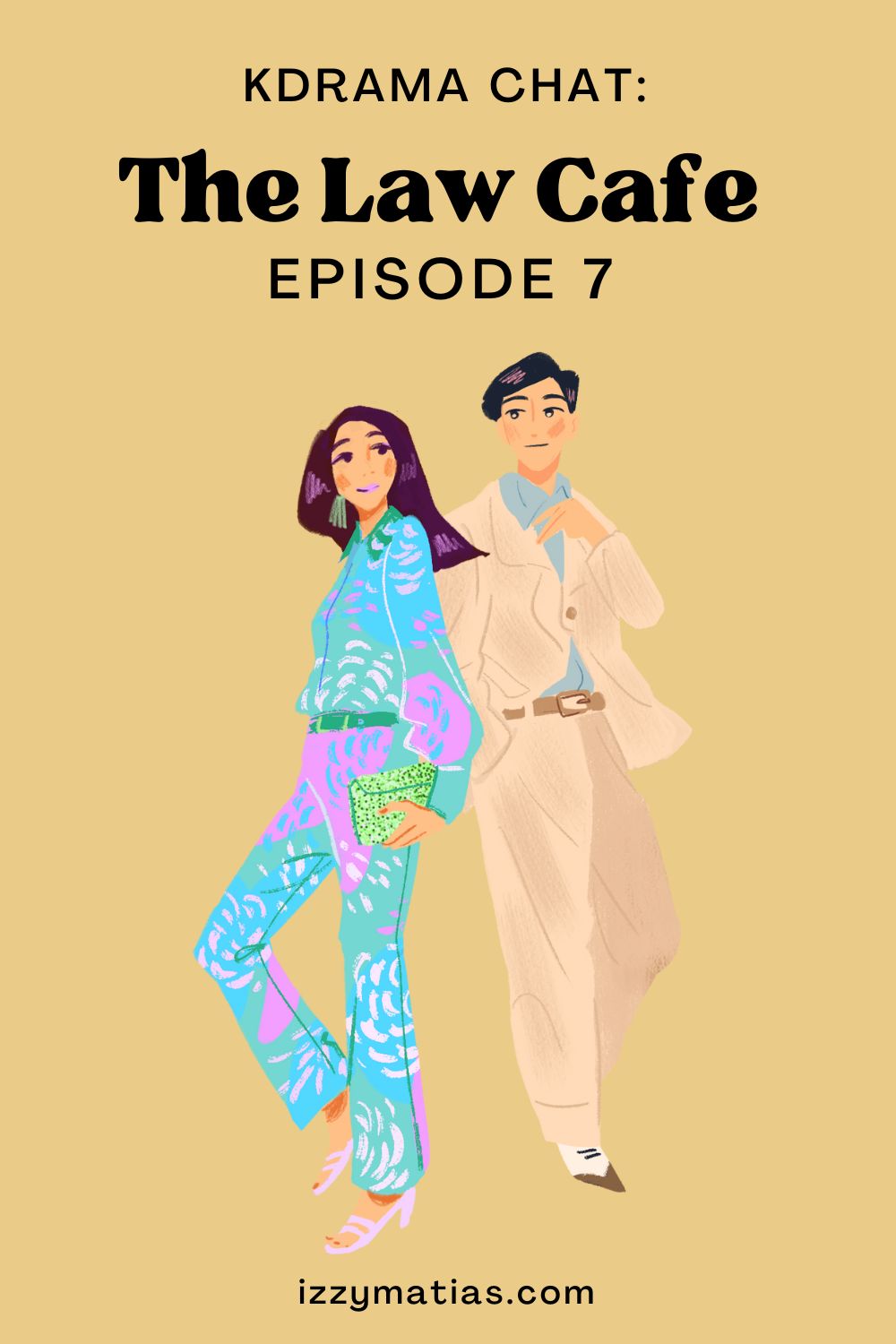 In case you'd like to read a quick recap of previous episodes, you can do so here:
SAVE THIS PIN!
The Law Cafe Episode 7
The Law Cafe Episode 7 synopsis
According to the synopsis in Viu, "Eun Gang, Jung Ho, and Yu Ri decide to tell the truth about the arson case to the police. Instead of framing the bullies, Jung Ho reports them to the school violence control committee and corrects their wrongdoing. However, one of the bullies takes things too far and ends up kidnapping Jung Ho."
The Law Cafe Episode 7 reaction and discussion
I didn't expect Jung-Ho to react the way he did and to represent the student who was trying to frame his bullies as a form of revenge. 
Eun Gang, the barista with the dark past, is really triggered by the bullying case and we learn why. 
It really is so tragic, but a wrong act doesn't justify another wrong act. 
Jung Ho and Yuri's girl best friend is SO COOL. She's a cop!!! 
She looks so badass and tough. No wonder she gets along with Yuri. But it's so funny she's handling the case involving the student framing the bullies and is skeptical of her best friends. 
Through their female cop best friend, we're given a subtle lesson in feminism. 
It was when their female cop friend said because she gave birth everyone has something to say about her maternity leave. 
If she goes on leave, it's an issue. If she comes back early from her leave it's an issue. 
I feel bad for the student who's severely bullied. I do. I've been bullied too when I was in school, but not to that extent. 
It's intense how even when the bullies are being interrogated their parents dismiss the fact they were bullying. 
Plus the fact that one of the student's parents is a mayor. So sad when people use power to cover up their wrongdoings instead of being the better person and trying to become better.
Read the rest of the post inside The Content Chest plus direct links to watch The Law Cafe episode 7 
Protected Area
This content is protected.
Have you watched The Law Cafe episode 7? What do you think of it? 
If you like KDramas, you might like this guide!