KDrama Chat: The Law Cafe Episode 3
It's time to discuss The Law Cafe episode 3 after reviewing episode 1 and episode 2.
In this post, I'll share a synopsis of what happened in the episode the official discussion-slash-mini-review.
Trigger warning: death of a parent, pet murder, panic attacks, attempted suicide
Disclaimer: there are spoilers
SAVE THIS PIN!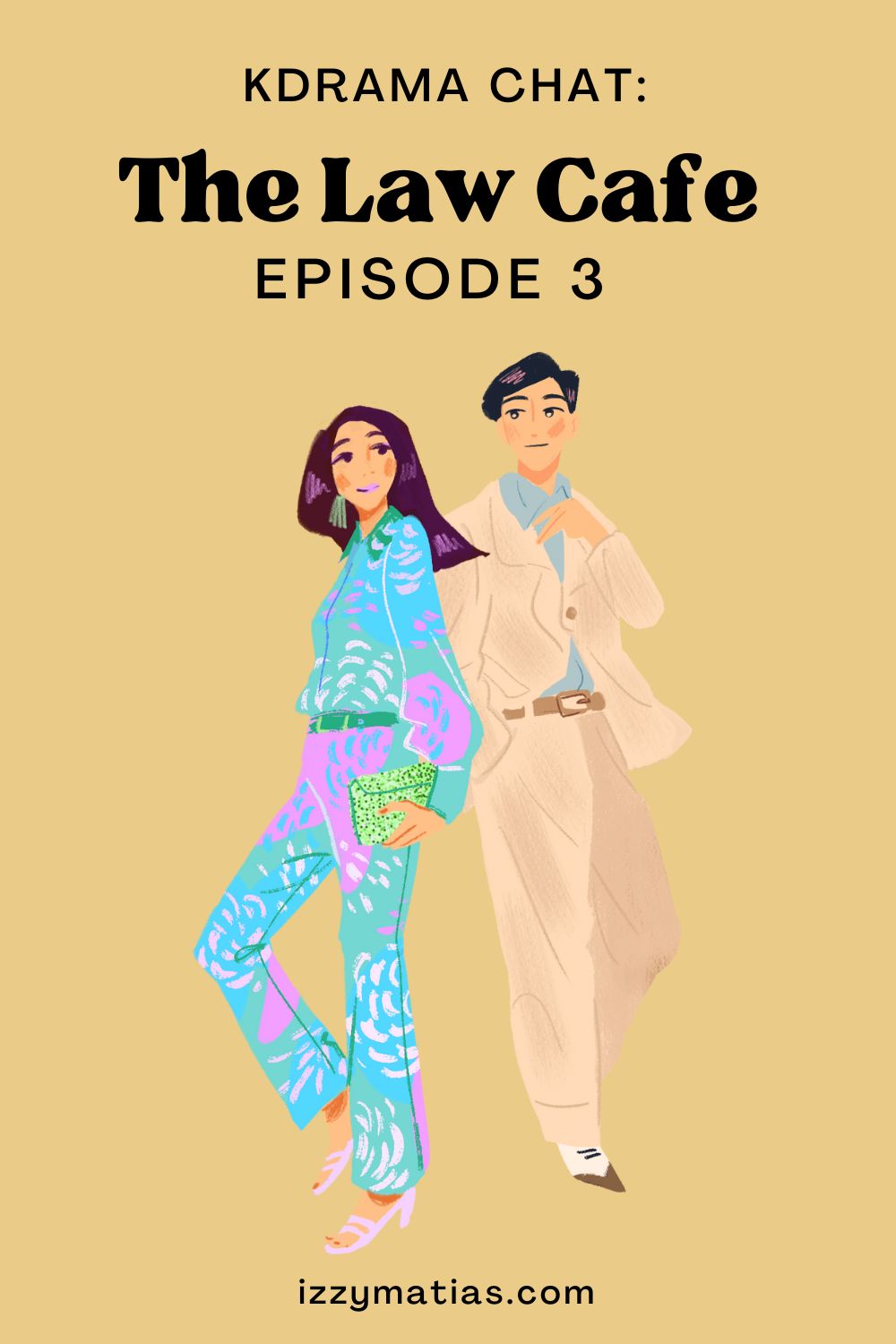 The Law Cafe Episode 3
The Law Cafe Episode 3 synopsis
The Law Cafe episode 3
According to the synopsis in Viu, "Yu Ri decides to hold an information session for the residents of Pureun Apartments. But after hearing that the compensation won't be much, most of them decide to give up on the lawsuit. However, a few of them come back to Yu Ri later to fight against Dohan Construction. Jung Ho ends up helping Yu Ri and the residents reluctantly."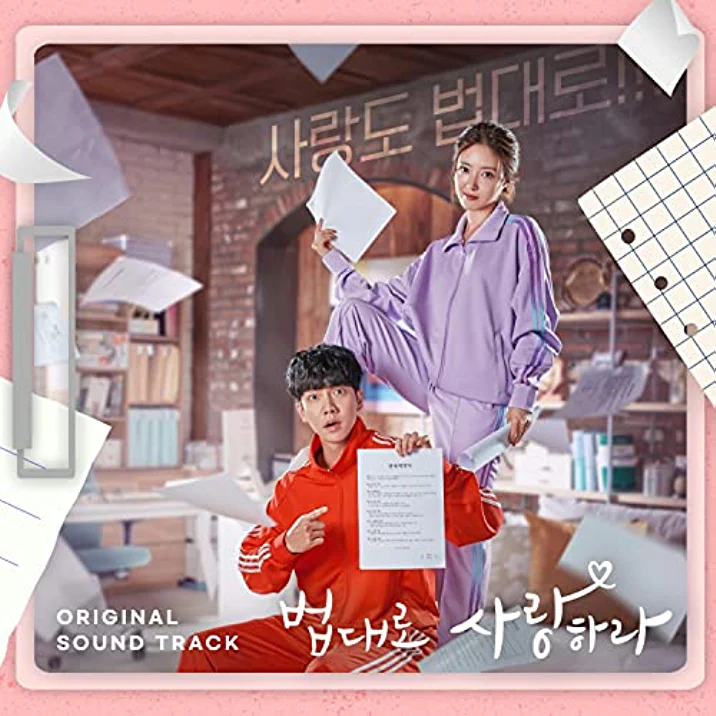 CHECK IT OUT
Soundtrack
Listen or purchase The Law Cafe's official sound track on Amazon!
The Law Cafe Episode 3 reaction and discussion
In the third episode, we see Kim Yuri blaming herself for her client attempting suicide while Jung-Ho comforts her telling her it isn't her fault.
And it made me think about the times we blame ourselves for the awful things that happen around us when it isn't even our fault.
We think we've made things worse instead of making them better, but really, it's a reminder that we don't know what goes on in others' lives and we're only trying our best with what we're given.
We must also show compassion to ourselves and not blame ourselves for others' actions because the only person responsible for another person's actions is that other person.
We cannot control others. The most we can do is try our best to help, but ultimately it's that person who makes a decision on how he/she acts.
After an emotional breakdown, I laughed out loud because after all of that, Kim Yu-ri said she was hungry. Can relate! All that anxiety, stress, worry and guilt is tiring and takes up energy. Naturally, you'd get hungry after that.
We also discover that her panic attacks are related to her father's accident. As someone who gets panic attacks too, I had to skip this part because seeing or hearing about panic attacks can be triggering for me.
She goes to see a doctor to get herself checked about her new symptoms (which c'mon we know is because she likes Jung-Ho and it isn't a panic attack hahaha).
I love that she goes to the doctor because it sends us a good message that it's okay to see a therapist or a psychiatrist if you need help. There's nothing wrong with that.
I remember reading somewhere that said when we get physical symptoms when we're ill, we see the doctor, so why shouldn't it be the same when it comes to our mental health?
And I totally agree with that!! Going to a therapist will help you process and they can suggest what you can do to better cope with situations that are triggering.
On a side note, the two other guys who work at the Law Cafe are so cute! That's all! 😂
One of the things I like about this drama is the focus on the community and those around them–their neighbors, Yu-ri and Jung-Ho's best friends, Jung-Ho's cousin, the two guys who help her at the Law Cafe to name a few!
It sort of reminds me of the romantic comedy KDrama Hometown Cha Cha Cha.
Yu-ri now goes to visit her client who attempted suicide and we learn that he's sensitive to sounds, was a musician and the reason why he felt hopeless and eventually attempted suicide.
And it's just like Jung-Ho said, it wasn't Yu-ri's fault. In fact, the client goes on to say how much the doctor–Jung-Ho's cousin who is a psychiatrist–as well as Yu-ri helped him and that he wants to proceed with the lawsuit.
We also see how his actions towards the other neighbors have affected their lives too. When we go through tough times, we often focus on us that we forget how others can also be affected.
When Yu-ri tells Jung-Ho she wants to pursue the lawsuit of her client, he tries to talk her out of it, but what surprises me is when she tells him to work with her on the case.
Read the rest of the post inside The Content Chest plus direct links to watch The Law Cafe episode 3 
Protected Area
This content is protected.
Have you watched The Law Cafe episode 3? What do you think of it? 
If you like KDramas, you might like this guide!