KDrama Chat: The Law Cafe Episode 2
After recapping and discussing The Law Cafe episode 1, it's time talk about The Law Cafe Episode 2.
In case you missed it, KDrama Chat is a new series on the blog where we go through and discuss each episode of a KDrama as I'm watching it and share my reactions with you.
In this post, we'll discuss a short summary of what happened in the episode including a few sneak peek clips and then we move on to the official discussion.
Trigger warning: death of a parent, pet murder, panic attacks, attempted suicide
Disclaimer: there are spoilers
SAVE THIS PIN!
The Law Cafe Episode 2
The Law Cafe Episode 2 synopsis
The Law Cafe episode 2
According to the synopsis in Viu, "Yu Ri decides to abide by the rules Jung Ho has set and moves into his building. Despite what they agreed upon, Jung Ho keeps meddling in Yu Ri's business out of concern. Yu Ri gets the first client who is seeking advice on the noise problem from the upper apartment unit. Soon, it turns out to be a bigger problem than just a noise issue."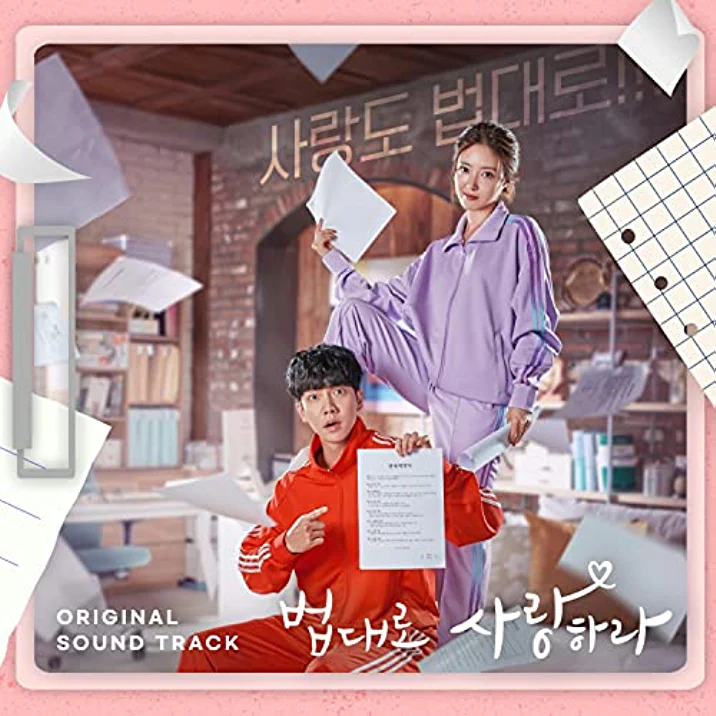 CHECK IT OUT
Soundtrack
Listen or purchase The Law Cafe's official sound track on Amazon!
The Law Cafe Episode 2 reaction and discussion
In the second episode, we learn more about the relationship of Yuri and Jung-Ho: how they met, how he first fell in love with her and continues to love her up to today.
I can't believe he liked her for 17 years and never did anything about it? He's obviously so in love with her he sees her everywhere… and yet he has a legal contract to avoid her. But goes to her cafe and even butts in with who she's hiring? So much for trying to stay away from her.
What I didn't expect was Yuri hiring someone who knows how to make good coffee. That was a smart move! At least her cafe will be serving good coffee and hopefully the word spreads about that and she gets a lot of customers.
I laughed out loud when she screamed and scared all three men in her cafe. Hahaha! I think if it wasn't for her dad's accident and death, she wouldn't have panic attacks because doesn't let anyone intimidate her.
I got a bit scared when she kept hearing sounds from upstairs, so I asked my mom about it since she'd already finished watching The Law Cafe and thankfully it's nothing scary!
Though I did get startled when someone appeared in the cafe right after she heard that sound. Apparently it was just a man who wanted to get legal advice about the noise in his apartment.
It's also so funny how Jung-Ho is clearly jealous of his cousin, the doctor, who has a clinic above the Law Cafe.
When the three of them go visit the apartment of the man who can't sleep because of his noisy neighbors, I was like "RUUUN! Get out of there!" all because you can see the hammer marks on his walls.
But again, because this doesn't faze her, she takes on the case and discovers that the walls weren't properly built in the sense that they're very thin and obviously any noise from the neighbors will clearly be heard…
Read the rest of the post inside The Content Chest plus direct links to watch The Law Cafe episode 2 
Protected Area
This content is protected.
Have you watched The Law Cafe episode 2? What do you think of it? 
If you like KDramas, you might like this guide!