Trigger warning: death of a parent, pet murder, panic attacks, attempted suicide, murder
Disclaimer: there are spoilers
In case you'd like to read a quick recap of previous episodes, you can do so here:
SAVE THIS PIN!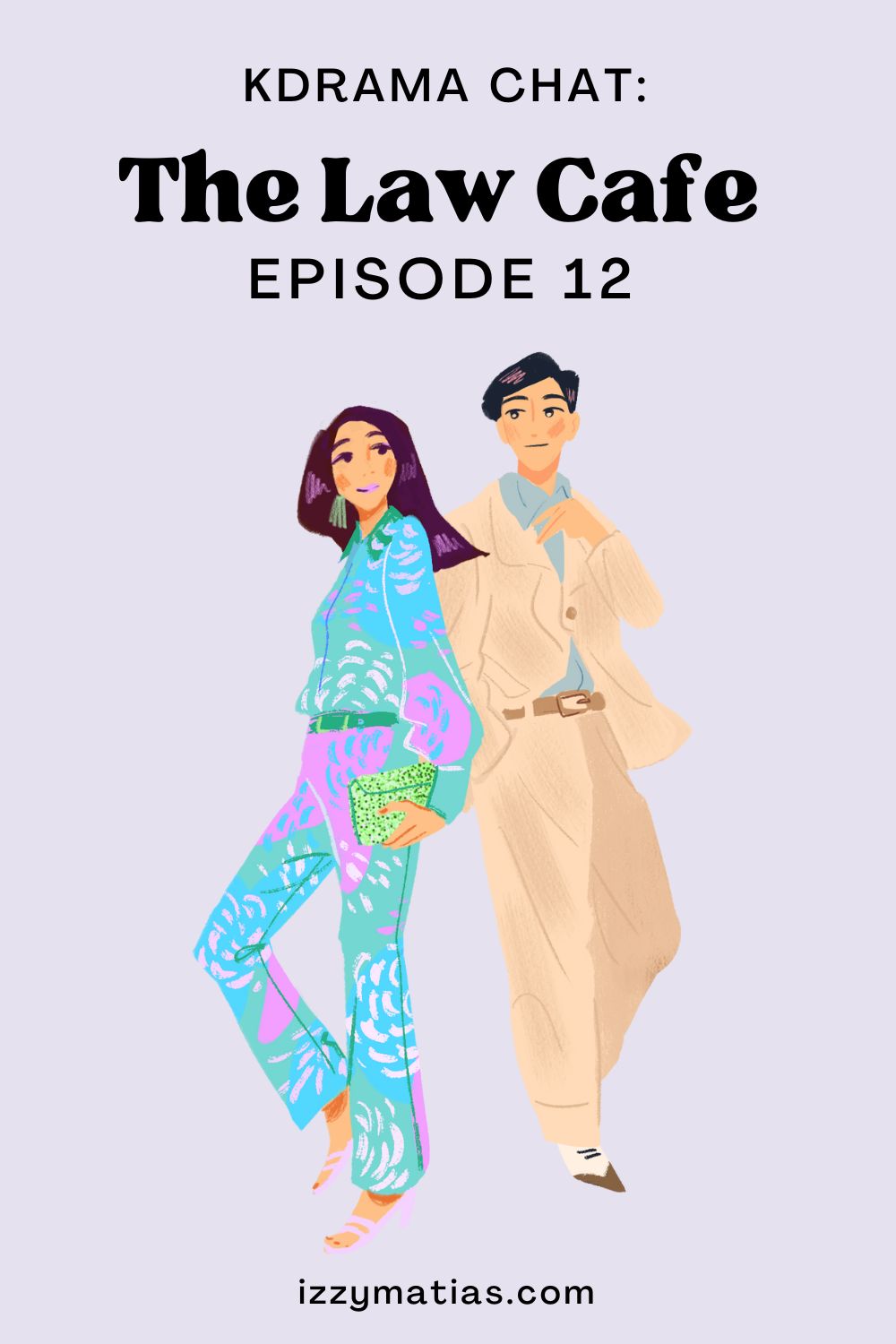 The Law Cafe Episode 12
The Law Cafe Episode 12 synopsis
According to the synopsis in Viu, "Yu Ri asks Jung Ho to keep their relationship a secret, and Jung Ho agrees to it, although he doesn't understand why. Woo Jin's old stalker comes back to give him a nightmare, and Yu Ri gets in danger because of the stalker. Meanwhile, Pyun Woong warns Jung Ho not to mess with him."
The Law Cafe Episode 12 reaction and discussion
It's so funny how Yuri and Jung Ho try to be discreet but their best friends just know right away.
But I'm not surprised since their best friends knew Jung Ho has liked Yuri since High School and they've been friends for so long that they can instantly sense "the shift" and they know their relationship histories too.
Like the fact that Jung Ho could never date anyone properly because he liked Yuri. 
I have a bad feeling about this episode since it feels ominous. And it deals with a stalker. Gosh, that's a scary experience. 
I am also suspicious of the girl who Yuri meets and instantly clicks with. 
We deal with an actual stalker in this episode and the stalker goes after Yuri, which is very scary. But the thing is she is targeting Yuri because of a misunderstanding. 
Read the rest of the post inside The Content Chest plus direct links to watch The Law Cafe episode 12  
Protected Area
This content is protected.
Have you watched The Law Cafe episode 12? What do you think of it?
izzy
If you like KDramas, you might like this guide!