A Step by Step Guide to Setting Up Your Blog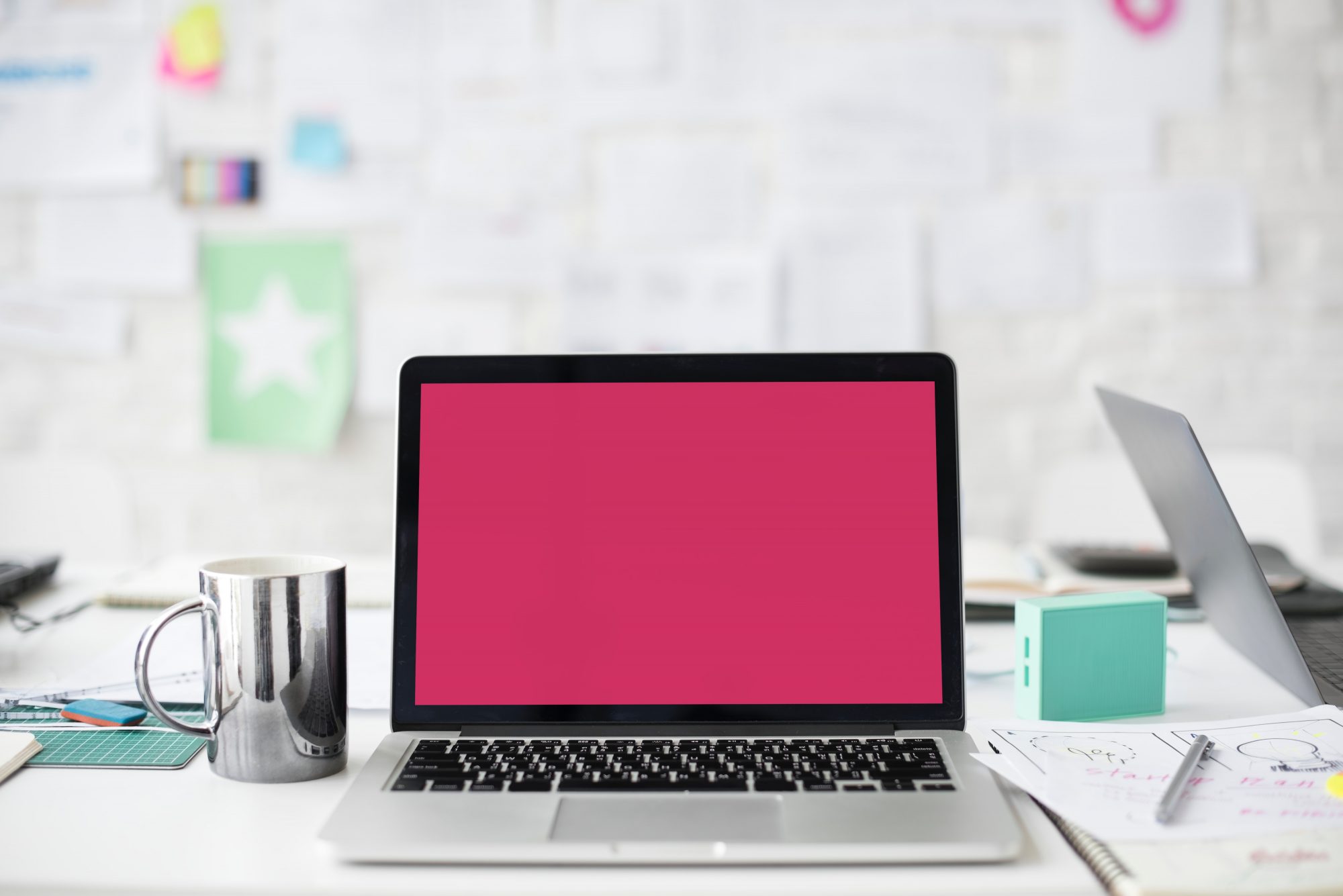 So it's time to set up your website.
This is an exciting time because you're going to be implementing and creating your actual blog.
Are you ready to make things happen?

Here's a step-by-step guide to setting up your blog.
You can customise the steps as necessary and move them around a bit depending on your priorities.
What I've listed here is the best way I've learned how to set up a blog.
Step 1: Secure Your Domain
When you've chosen the best brand name for you and know it's available, it's time to secure it.
Reserve that name across all social media platforms so that it's consistent across all.
Your first business investment will be to purchase your domain.
The last thing you want is to work on your content and prepare your blog assets with that domain name only to find out later on that someone else purchased it ahead of you.
That will cost you double the time and effort.

Step 2: Purchase a Hosting Plan
When you've made your decision about which hosting provider you'd like to go with, it's time to set up your blog.
For example, after I purchased my hosting plan with SiteGround, I got an email to activate my account.
When I clicked on the link, it led me to a page on SiteGround where I could install WordPress.
Whether or not you pick SiteGround, if you go with a self-hosted WordPress site, you'll have to install WordPress.
If you do choose SiteGround, here's an installation guide on their site.

Once installed, you'll that there's a default theme already as well as other themes in the themes panel.
If you want your website to look professional, that means investing in a mobile-friendly, quality premium theme.

For now, since you're just setting it up, leave choosing your theme for another day.
I used to waste so much time choosing the perfect theme that it becomes unproductive.
Going through themes is a freaking black hole.

PIN THIS!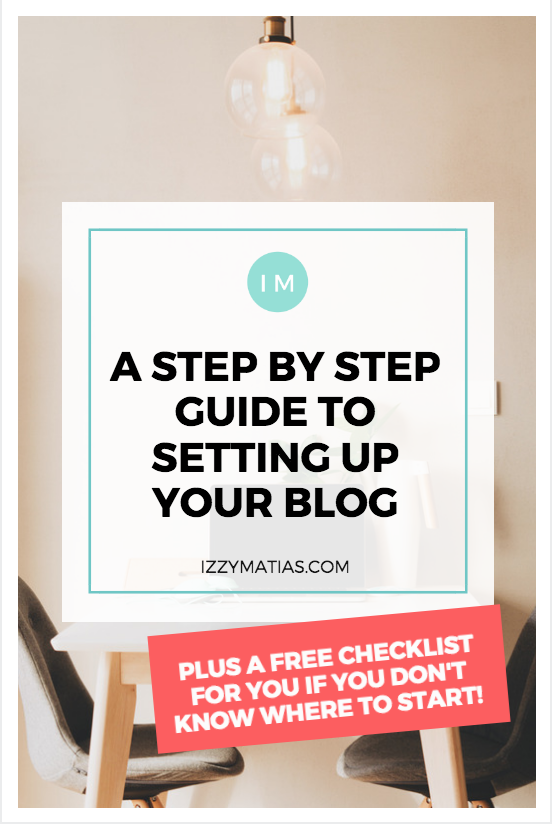 I love looking for themes.
It's the part where I get to choose the look and feel of my online magazine.
I used to spend so much time searching for free themes, but as mentioned, a free theme will only get you so far.
It was no wonder that I couldn't find a free theme that had all my specifications.

I thought that if I stuck to a free theme, I could take on the task of customizing everything even though I wasn't techy.
If you do this, you may encounter technical difficulties if you try to customise everything yourself.
For example, when I used to install free WordPress themes, I got an error code upon uploading the theme to my site.
I couldn't access my site at all.
All I saw was one white page with the error message.
Other times, I'd research how to incorporate the specific look I wanted and would copy paste a line of code into my theme, save it, and then bam, I messed up my blog.
I was so stressed and anxious that I had messed up my site for good and everything I'd worked on was gone.

That's why this time around I decided to invest in a quality theme.
I'm happy with my current theme, which is the Genesis framework with the child theme Boss Pro.
It took me a while (weeks!) to buy it because it's quite an investment, but after considering my options, I chose this.
It matched all of the must-haves that I wanted in terms of design as well as the features.

Whilst researching for this new blog, I read about how the fewer items you have on your menu bar, the better.
Some bloggers only had four items on their menu!
This was a huge mind block for me: how was I going to narrow it down?
An about page and contact page were musts and that already took up two items on the menu.
And so, what I did, was to put all my posts under blog and then dedicate one menu item for subscriptions.

Step 3: Create Your Content
You could start with creating content before purchasing your hosting plan and setting up WordPress so that you'd be delaying the payment.
If you're still saving up, I'd suggest you do this part first, so at least while you're saving you're still productive.

I bought my hosting plan as a way to push me to create content so I was making the most out of my investment.
I only purchased a premium theme as a reward for finishing a blog post I was proud of.
It took me days from brainstorming an article to finishing the first draft.

If you're feeling overwhelmed with what to start with, go back to your content calendar and main categories and choose a topic that excites you.
Try not to pressure yourself either with finishing your content in one go.
Best to break it down in small chunks and tackle each task one at a time.
For example, if you plan to write a blog post, you could aim to write at least 100 words first.
That way you don't feel frustrated if you don't finish a blog post in one sitting.
If you're recording a video, start with an outline or your talking points.

Step 4: Get your website email address
Not only will you look more professional with an email address with your domain, but it'll feel so legit.
Sure, you could go with a Yahoo! or Gmail account, but wouldn't it look more official if brands or potential clients contact you at inquiries[at]yourdomain[dot]com?

To set-up you e-mail account, you'll have to go to your website's cPanel.
If you use SiteGround, there's a button that says "Go to cPanel." Click that.


A pop-up with a label "cPanel Access" will appear and will ask you if you want to access it securely. Make sure the "Access cPanel Securely" is checked and confirm your selection.
You'll then be taken to your cPanel.

Under the "Mail" tab, click the icon labeled "Email Accounts"

In that page, you can now set-up your e-mail account and choose your username, password and even change your maximum mailbox quota depending on your plan.

When you're ready, click "Create Account" and viola! You've just set up your email account for your website. Pretty neat, huh?
Step 5: Build an Email List
Now that you have a website email (legit!), you should start building your email list.
Numerous bloggers and even industry mentors will tell you that an email list is vital if you want to build a successful blog/business.
It's a more personal way to get in touch with your followers and build trust with them.
Loads of successful businesses have also launched and sold their products through their email list.

If you're wondering what E-mail Marketing service I'm using, it's Flodesk.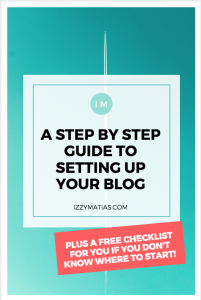 So if you want to be a successful content creator for years to come, then start building that email list.
You have control over your list and no organization or social media network owns the contacts in your email list.
Building your email is one of the most important things you can do as a content creator.
And that wraps up the How to be a Successful Content Creator and Start a Blog series. If you want to recap any of the sections, here are the links to each post: 

A Step by Step Guide to Setting Up Your Blog
Unlock secret content when you join the Content Chest.
Inside the Content Chest, you'll get access to exclusive K-content like kdrama reviews and kpop guides as well as content creation how-to's! Ready to check it out?